Here's a armoire style wall bed that we finished last week. We ramped it up a notch and did it in the style of an armoire to further disguise the fact that it was actually a bed.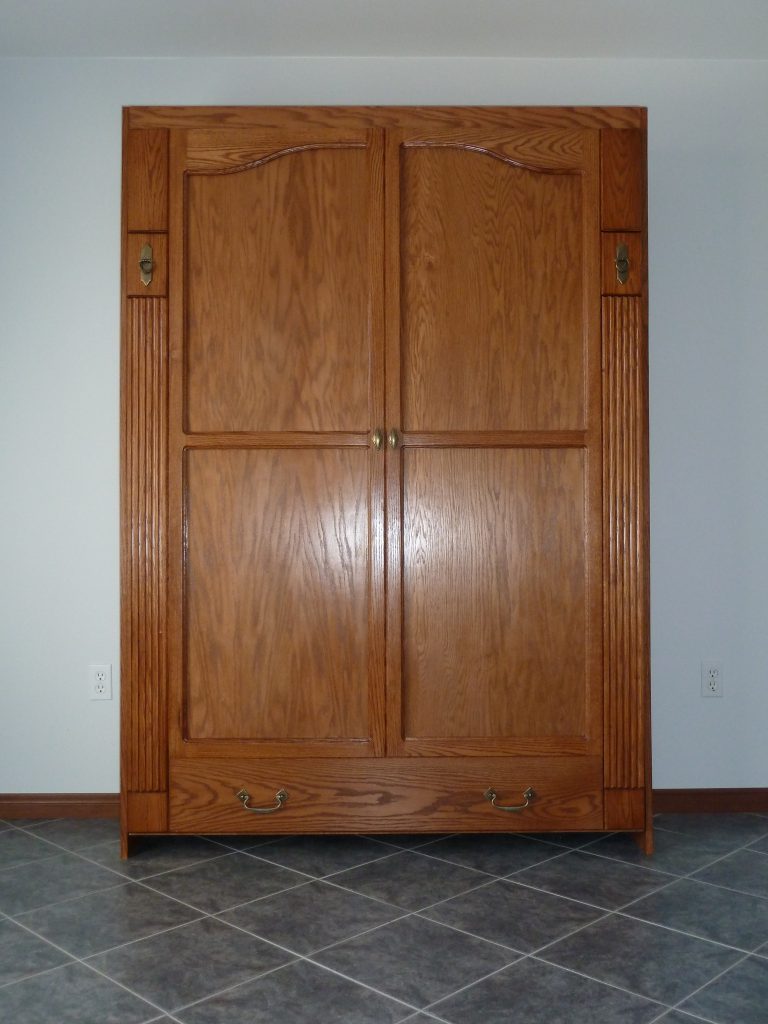 The necessity for the Murphy wall bed came from the fact that D's mother moved in with us a few months ago. In addition to wanting to give her a place for privacy when she has visitors we also wanted to give her a place where she could enjoy the surroundings of some of her own furniture. We decided to turn the bedroom just down the hall from her own bedroom into a sitting room for her. Since we also wanted to retain the option for guests sleeping over a wall bed was the perfect choice. And it is!
The panels are made with Oak plywood and the cabinet style frame work is all done in solid Oak. It's about 80″ tall and 60″ wide. The stain and finish are environmentally friendly products from Sasco. The Sansin stain and Sasdura, the urethane finish, are both water-based, low VOC and no odour. Not only did they dry in record time and give a great looking finish but with no odour they were a dream to work with.
The wall bed hardware is from Create-A-Bed which we bought through Lee Valley. The instructions that come with the hardware kit include a lumber list, a cut list and step by step instruction that are just fantastic. They are very informative and easy to follow. (Although the Create-A-Bed company is adamant in not deviating from the plans we did change the suggested location of the bed legs so that we could incorporate them into the side columns of the framework. We understood their precautions and certainly took them into consideration while making this change.)
We originally planned to make a pair of side cabinets to go with the bed cabinet but when we finished this part we decided that it looked great on its own and that by not having the side cabinets it would leave more room for Mom's furniture.
Here's a few more photos: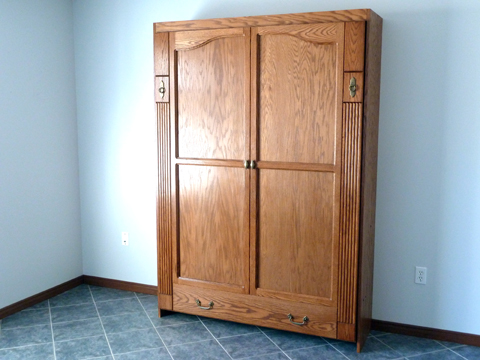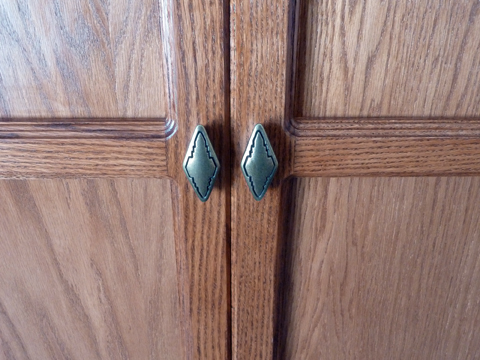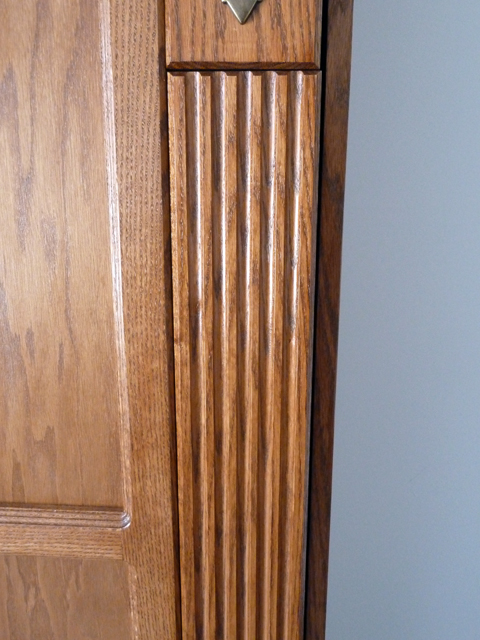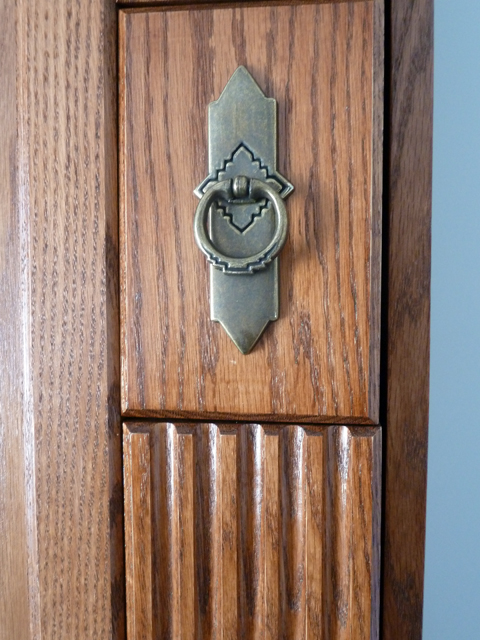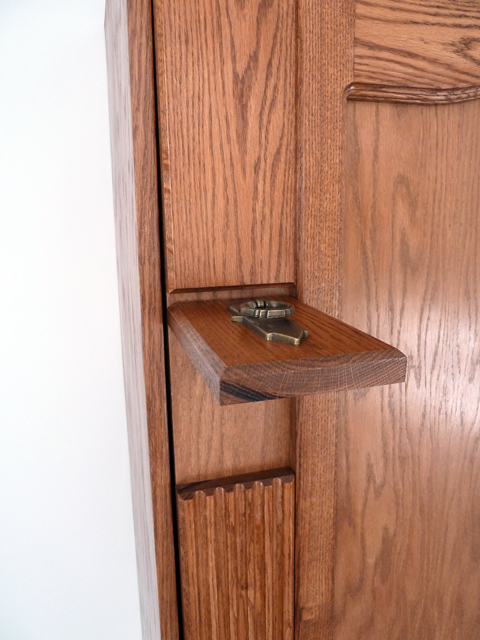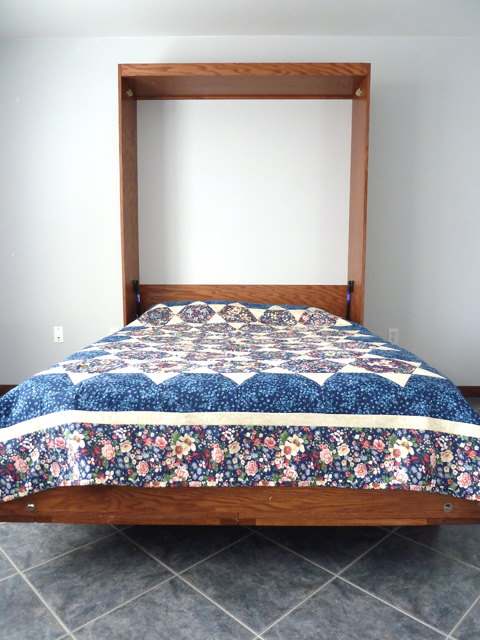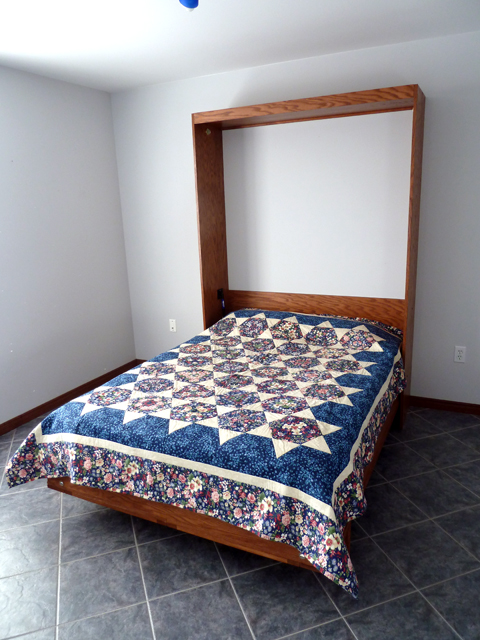 This was a very enjoyable project that will not only will give us a lot of versatility with our room space but also looks like a great piece of furniture.
Update: After almost ten years we decided to build the set of shelves to flank the bed. You can see and read about them by clicking here.
Back to the shop…