Here are some new style, cool cutting boards that we made based on a design we found somewhere on the Internet. It is made of Maple with Walnut accent pieces.
The board is approximately 10″ X 14″ X 1 3/4″ thick and made of 10 one inch wide strips. The Walnut is inlayed on both sides of the board, creating a nice visual effect. It's finished with several coats of food-grade mineral oil.
This is just one example of several of these boards that we made at this time. We actually ended up making sixteen of this style board for a craft show, using different types of woods for the inlay like Padauk, Jatoba and the Walnut.
Here are a few more photos: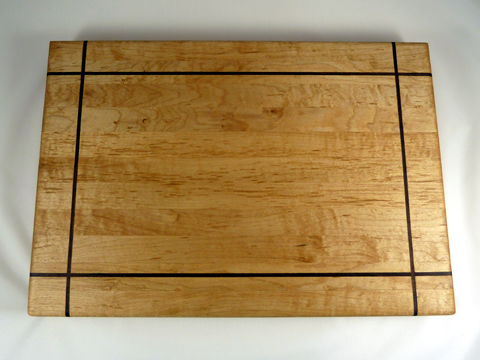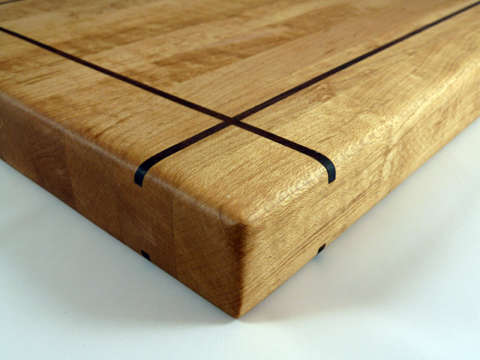 One consideration we found with this style board is that at one end the inlay runs cross-grain. This can cause problems if/when the wood moves. Also, if you are making any amount of them fitting the inlays can be quite time consuming.
Back to the shop…