Here is a plate that I recently turned out of a piece of Fiddleback Maple.
Fiddleback refers to the effect that shows as you change the angle of light on the wood. You will see bands of light and dark that will change as you move the wood, the light will turn dark and the dark will turn light giving the illusion of waves. Fiddleback is often used synonymously with Curly though Fiddleback is considered to have tighter striping.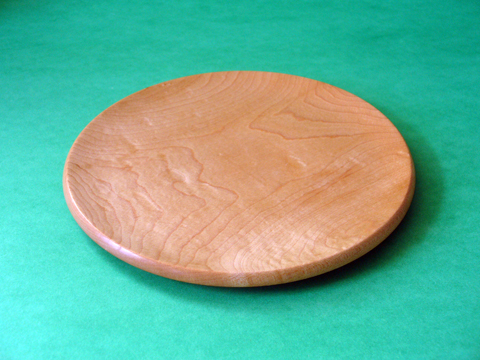 Unfortunately the photo doesn't show the Fiddleback very well. 🙁
The plate is 7″ diameter and a bit less than a 1/4″ thick. It's finished with the EEE Cream and Shellawax combo.
Here are a couple of more photos:
Here is a top view: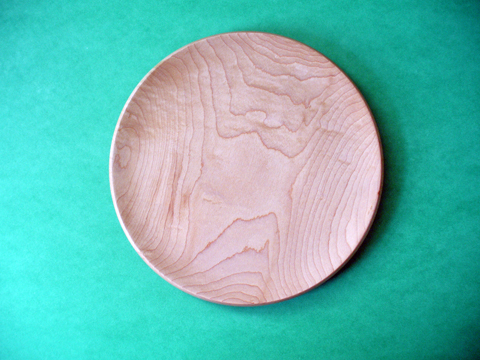 Here is a bottom view: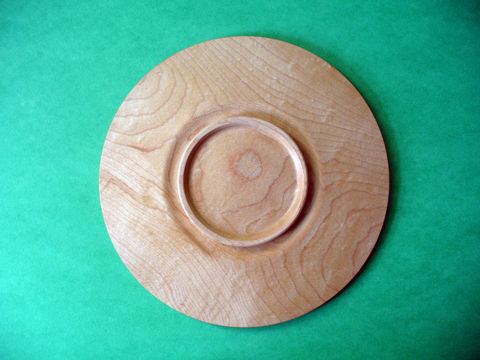 Here is a side view:
Back to the shop…