This Sugar Maple Celebration Bowl is a beaut! And big too! At 35cm (14″) in diameter and 10.5cm (4″) deep it will hold a super sized salad, a giant mound of nuts or one big pile of popcorn!
It features an olive coloured stained and branded rim making it a one-of-a-kind conversation piece too!
The wood came from a tree harvested in Hants County, Nova Scotia.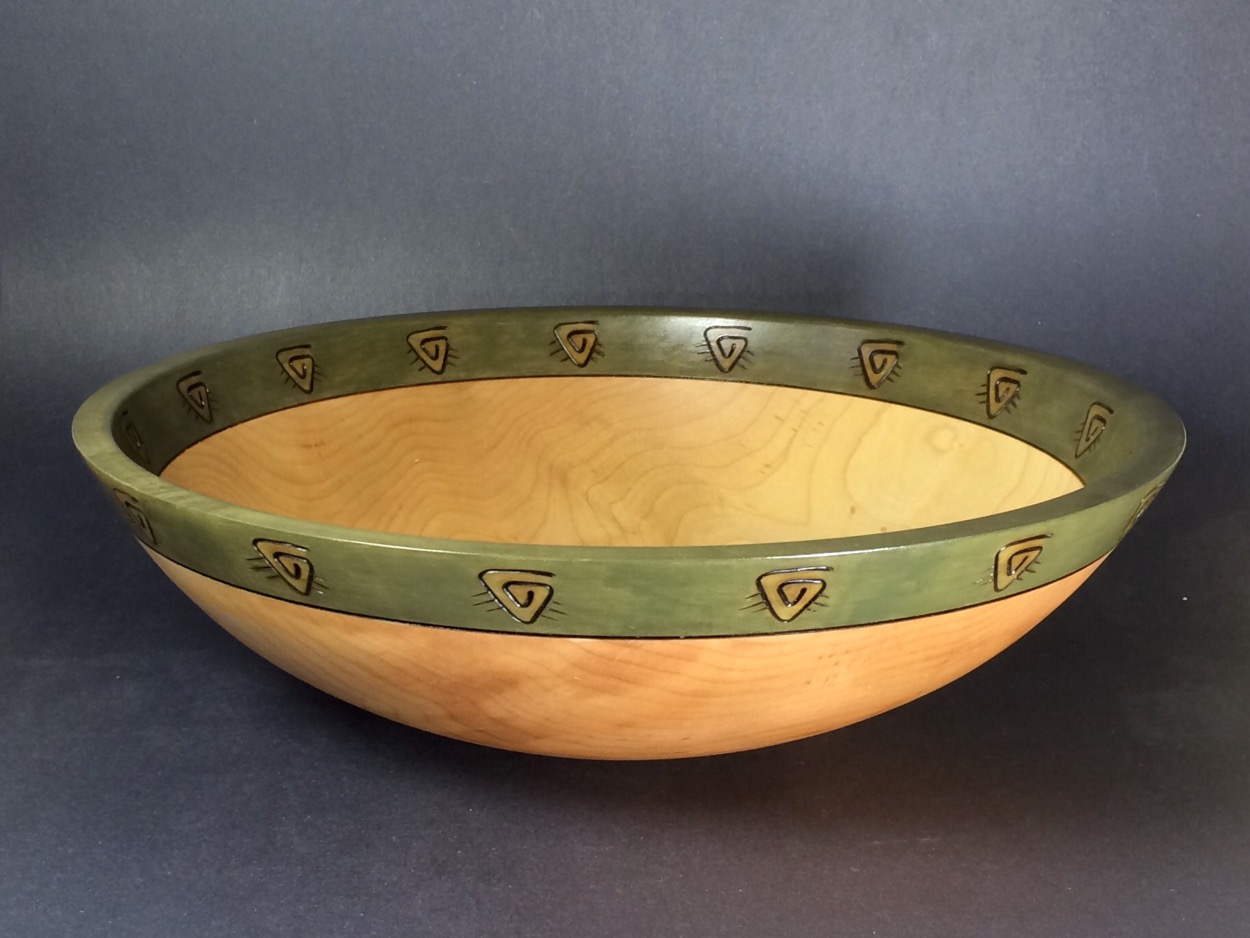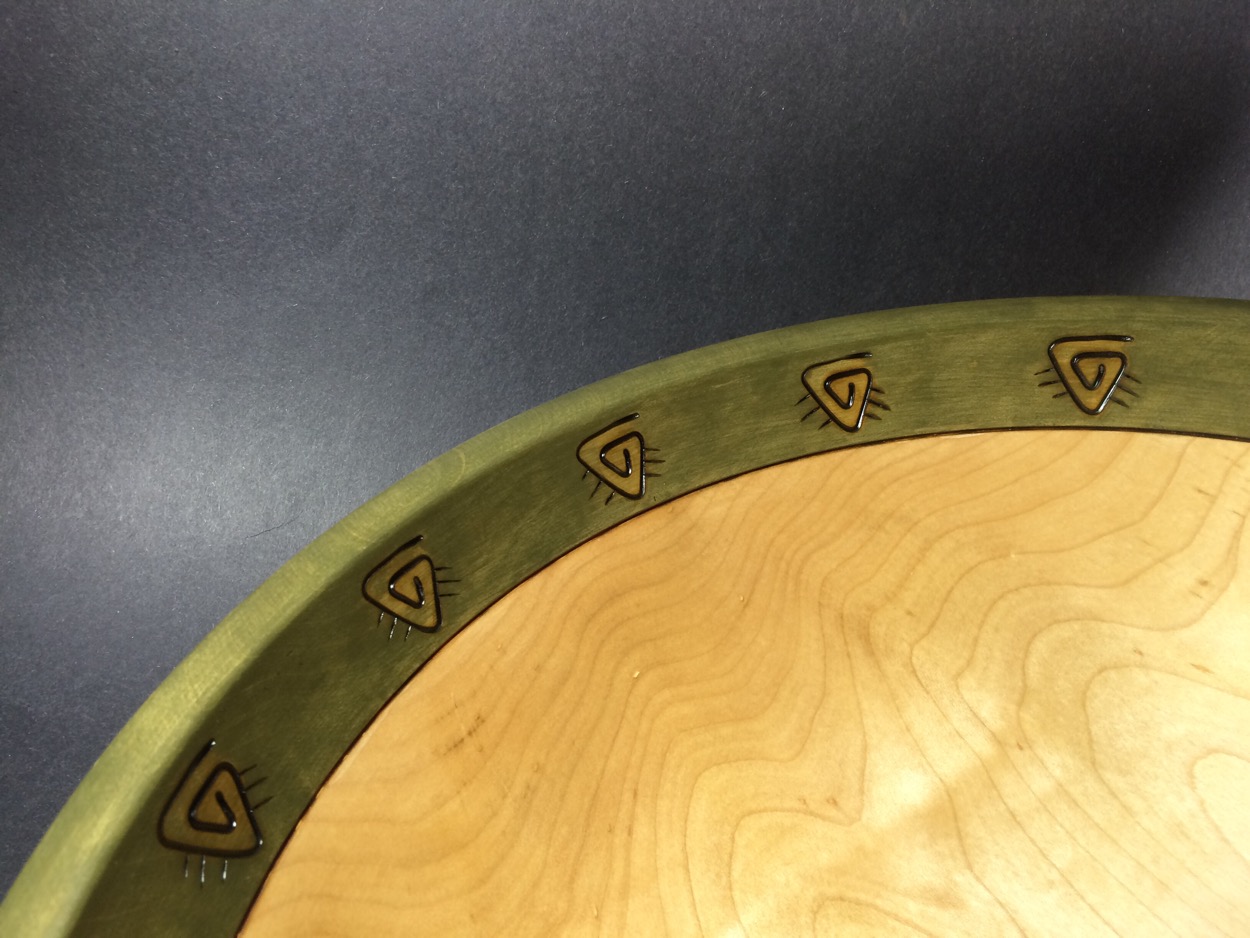 Back to the shop…