Another great Dartmouth Makers Holiday Market!
Truly an awesome weekend! Thanks to everyone that made it happen, from the other vendors to the fantastic organizers, and especially all the visitors. Definitely all the visitors, you were all so great, so understanding, makes us so happy to be able to share all what we do with you!
Here are some beautiful photos from this weekend, courtesy of the talented Michelle Doucette Photography :
[envira-gallery-dynamic id="Dartmouth-Makers-Holiday-Market-2015″ images="11228,11229,11230,11231,11232,11233,11234,11235,11236,11237,11238,11239,11240,11241,11242,11243,11244,11245,11246,11247,11248,11249,11250,11251,11252,11253,11254,11255,11256,11257″]
Here is the list of vendors that were here for this event:
Here's a photo of our Happy Holiday Haul! A few awesome craft items that we scored at this past weekend's market – a rope basket by Kristy Saunders Designs, pottery by Toni Losey Pottery, a book ornament by Mule Mother Books and a shopping bag with commemorative show print created by Double Dare Print and screenprinted by Quarrelsome Yeti: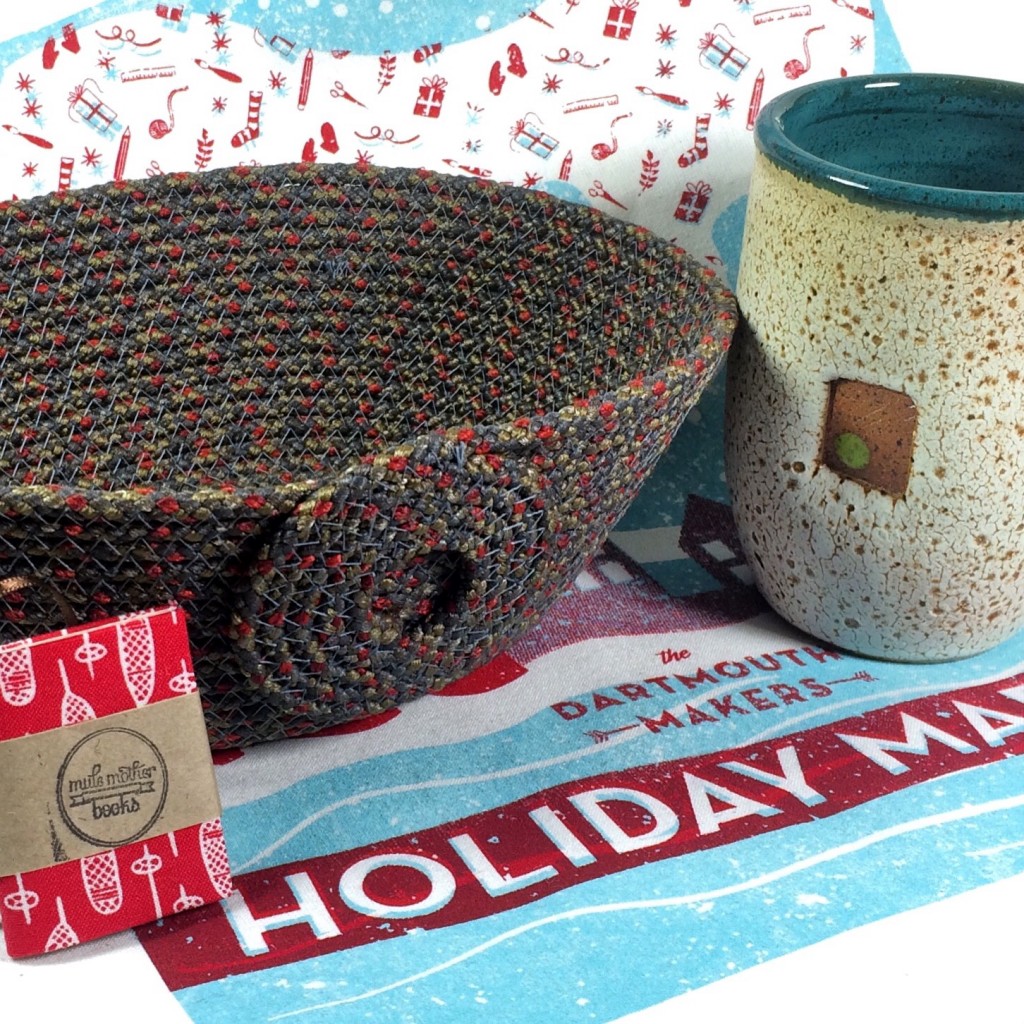 Here's the official Dartmouth Makers Holiday Market 2015 poster created by Double Dare Print Studio: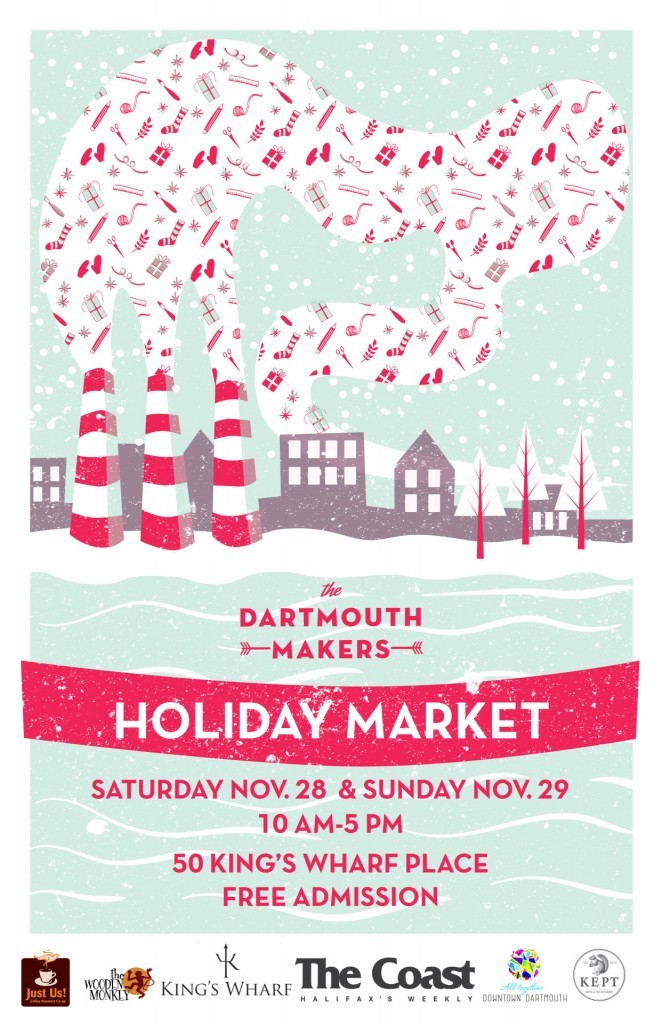 Once again, an awesome weekend! Merry Christmas everyone!