Wow! What a success! The inaugural Dartmouth Makers Market was a blast! From the time the doors opened until the doors closed shoppers streamed through the doors… and kept on coming! There were so many people it was like a gala event!
[envira-gallery-dynamic id="custom-dartmouthmakersspring2015″ images="7583,7584,7585,7586,7587,7588,7589,7590,7591,7592,7593,7594,7595,7596,7597″]
Here is the list of vendors that were here for this event:
The real reason that both of us go to take care of our booth at a market is so that at least one of us can be scouting out all the great products at all times! Here's our haul from the Dartmouth Makers Spring Market this past weekend: a Kristy Sanders Design basket, a belt by Steadybrook Saddlery, cards by Double Dare Print and Ramsay Studio, tea towels from Kat Frick Miller and Keephouse, soap from Badmouth Soap (who didn't? 🙂 ) and the official tote bag designed by Quarrelsome Yeti. Awesome crafters! Awesome stuff!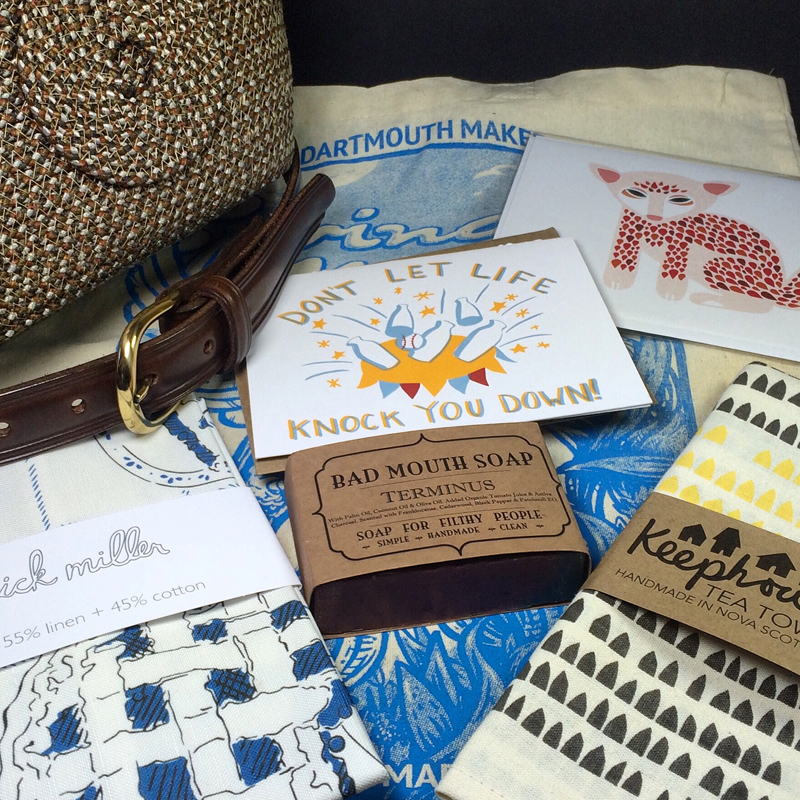 Thanks so much for the support from all the visitors who dropped by. Thanks to all the other vendors, especially our table neighbors, Anne Pryde Pottery and Badmouth Soaps.
A special thanks to all the sponsors! Yeah! Sponsors, you rock!
A big, big, no, a huge thanks goes out to the organizers and all the volunteers for making this possible. You truly outdid yourselves! Thanks for making this such a great show! Kudos to you all!
Pssst… It was so nice to see the support that was given to this first-time event. We were talking with the organizers and they certainly have the confidence to hold another, which is, in fact, definitely going to happen! 🙂