It's great to be back in the shop again!
This beautiful Birch bowl features a blue milk-paint exterior, buffed and shined to look almost ceramic and accented with three beads separated by black burnt rings.
The wood was harvested from Hants County, Nova Scotia and it is approx. 18cm (7″) in diameter and 10cm (4″) tall.
Here are a few more photos: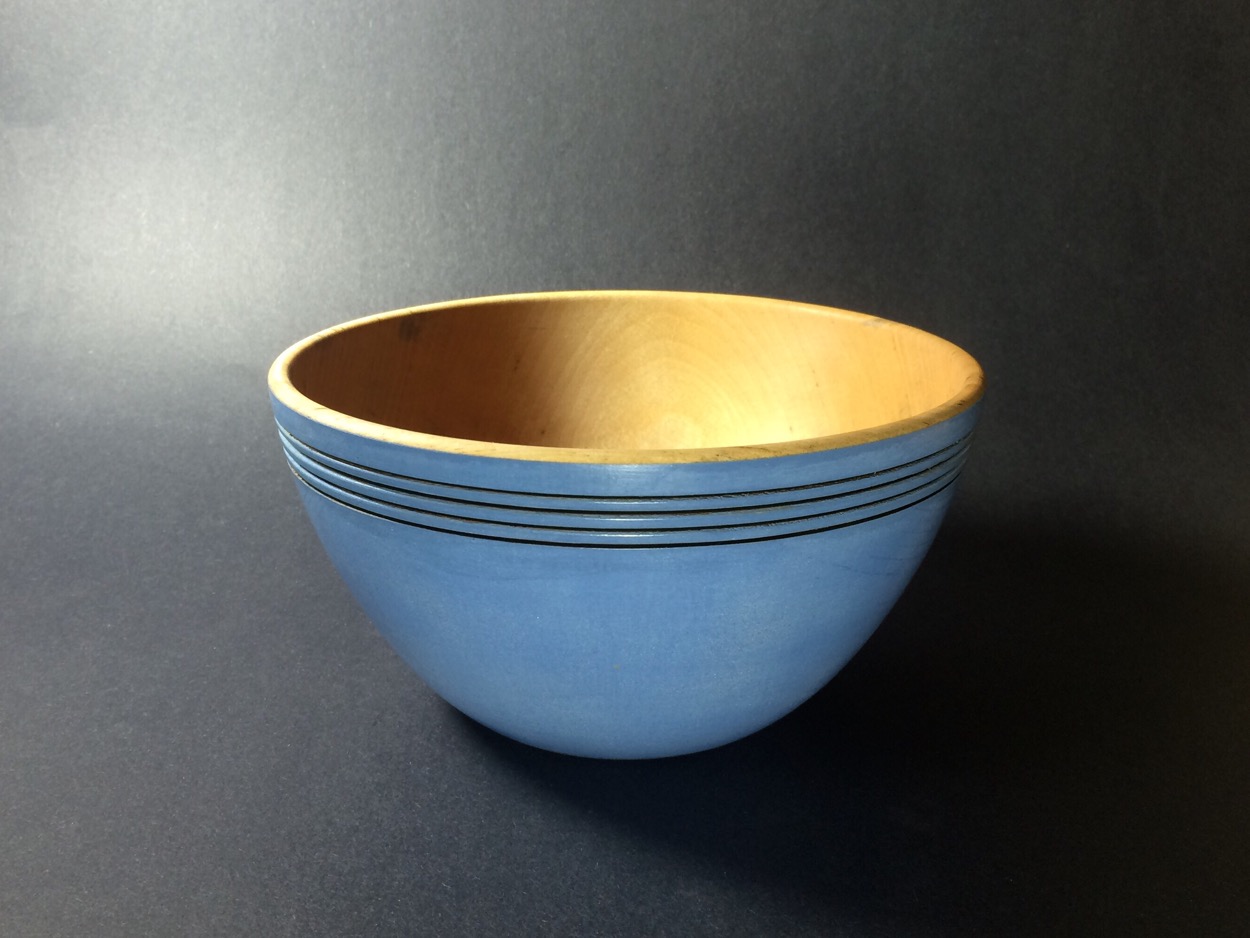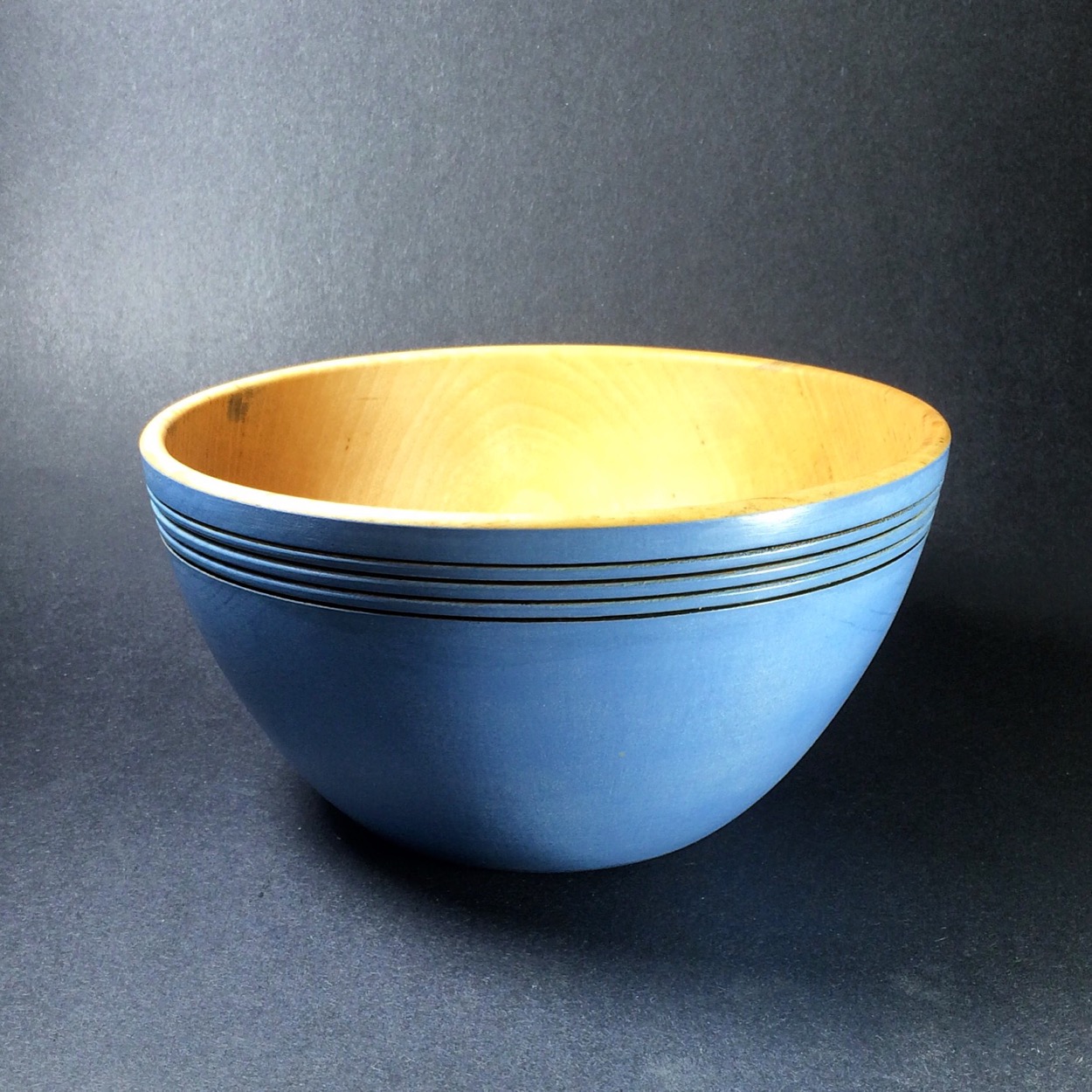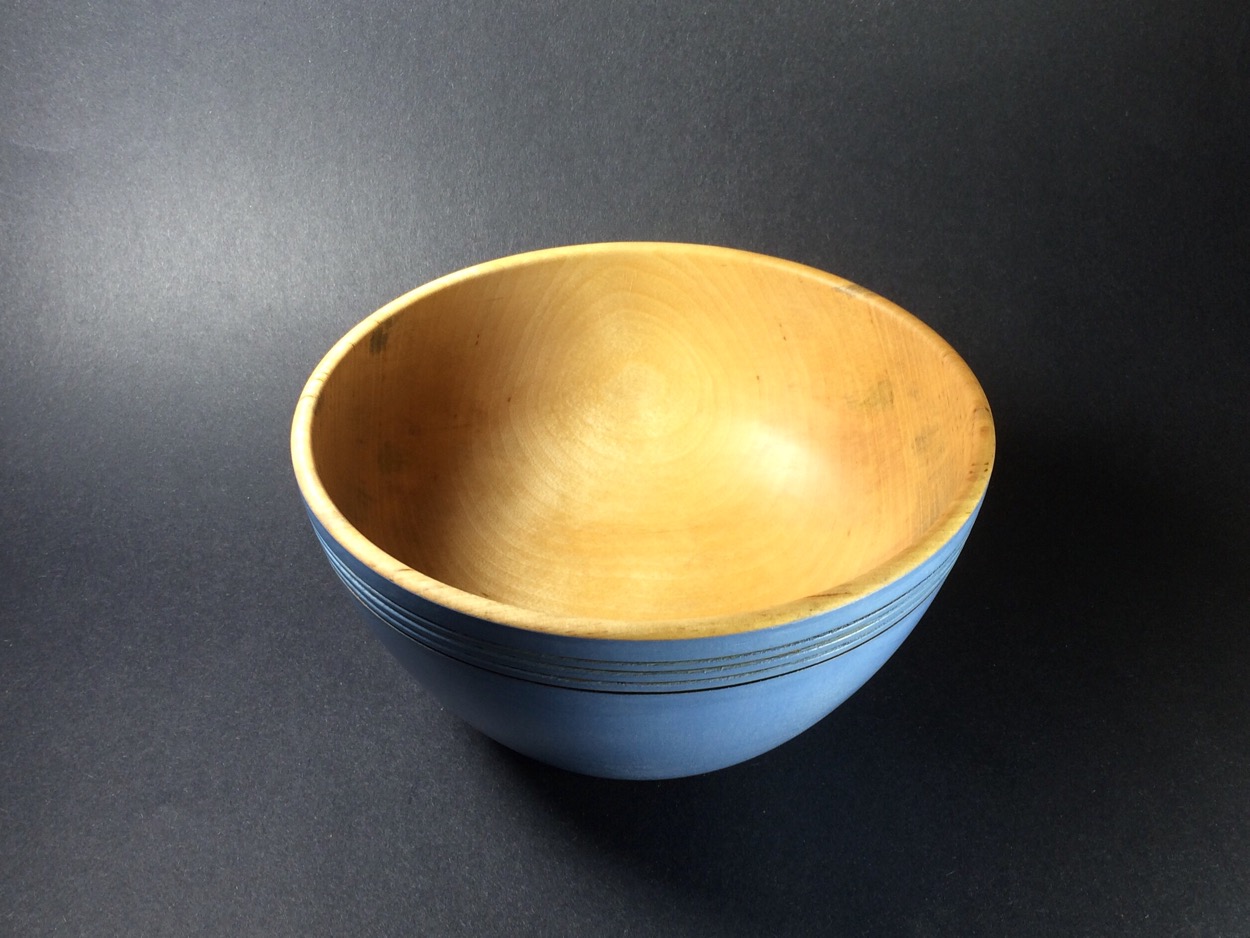 Back to the shop…