It's the end of the week, a great reason to celebrate! We're kicking it off with a new Celebration Bowl!
This one is made of Maple and features an olive coloured and branded rim. It is 29cm (11.75″) in diameter by 7cm (2.75″) tall.
We call these bowls our Celebration Bowls because they are perfect for family gatherings, get-togethers, reunions, anytime there's cause for a celebration!
Here are a few more photos: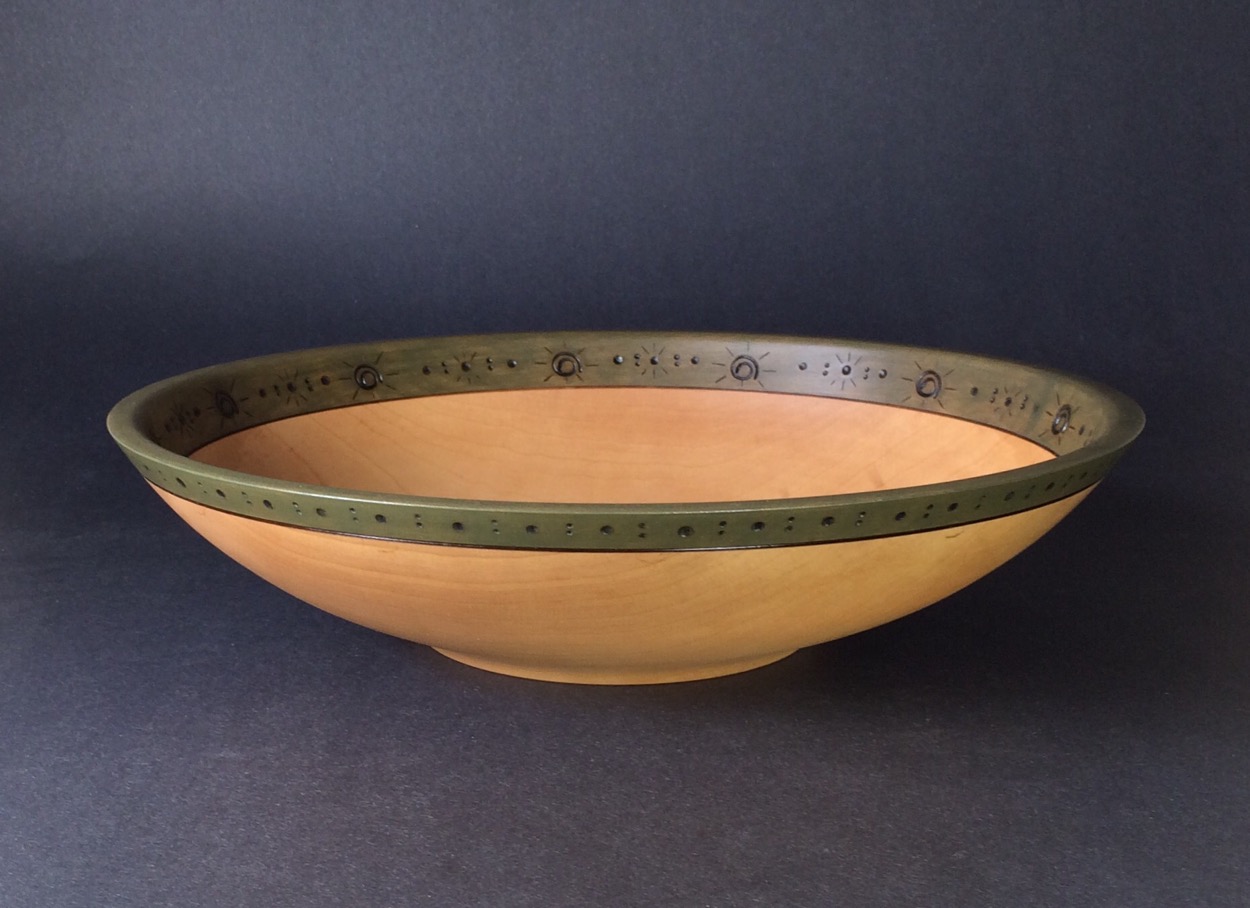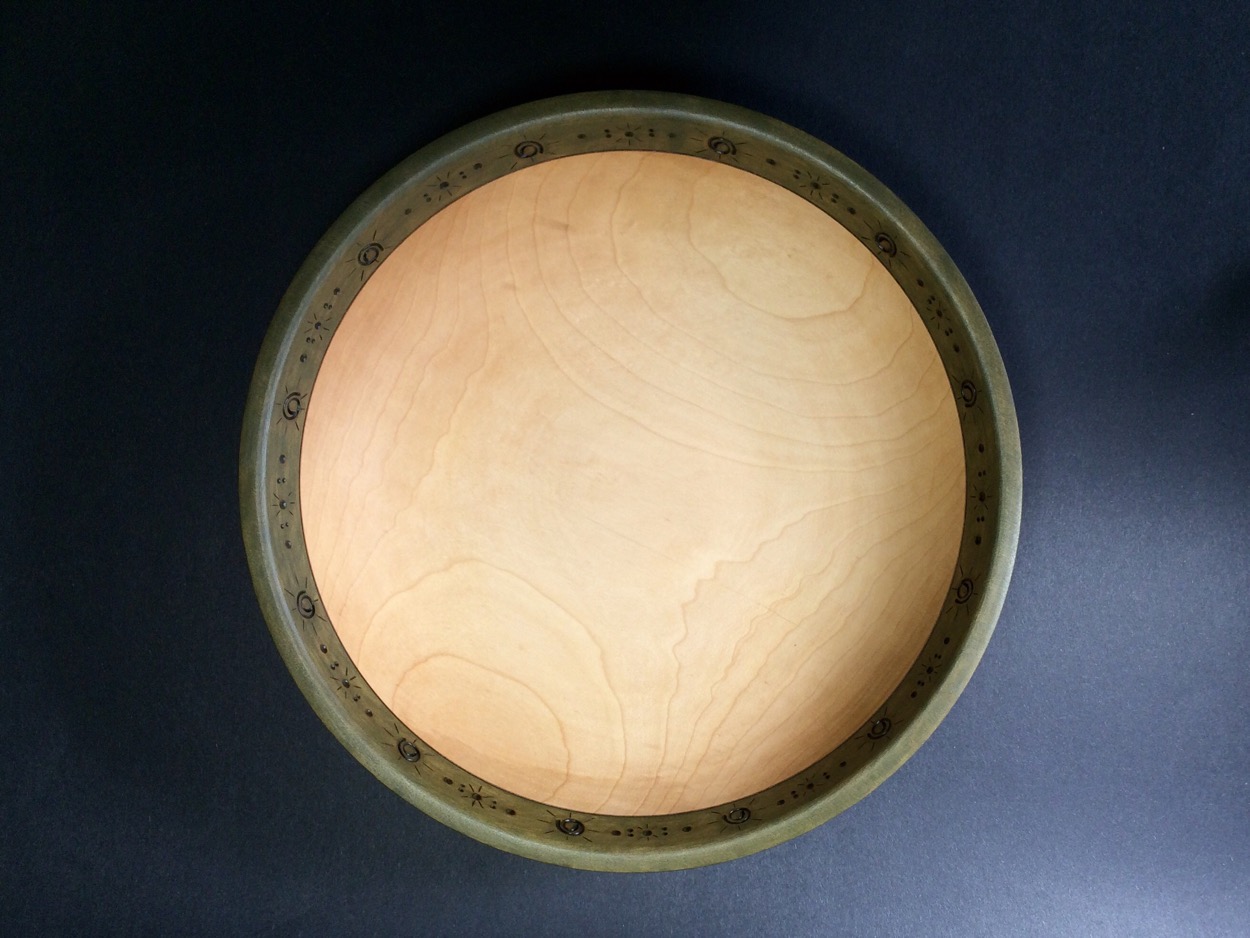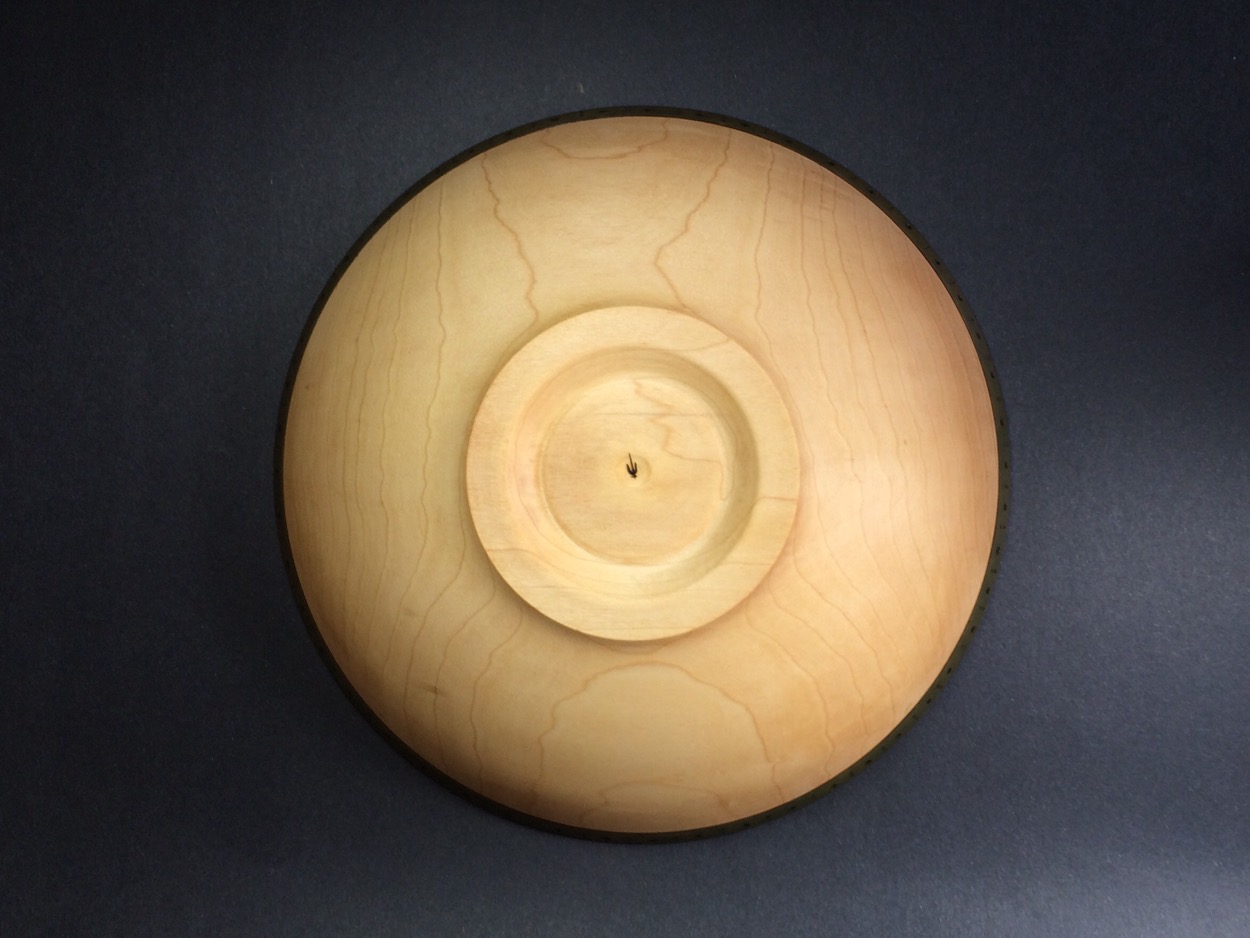 Back to the shop…