Here is a new Celebration bowl that features a paprika coloured rim with pyrographed branding.
The wooden bowl is made of local Maple and is 34cm (13 1/2″) by 7cm (2 3/4″) and finished with our Treebalm, for long lasting care.
The shallow style bowl makes for a great salad presentation, displaying it in all it's splendor!
Here are a few photos of the process used to create this great looking bowl: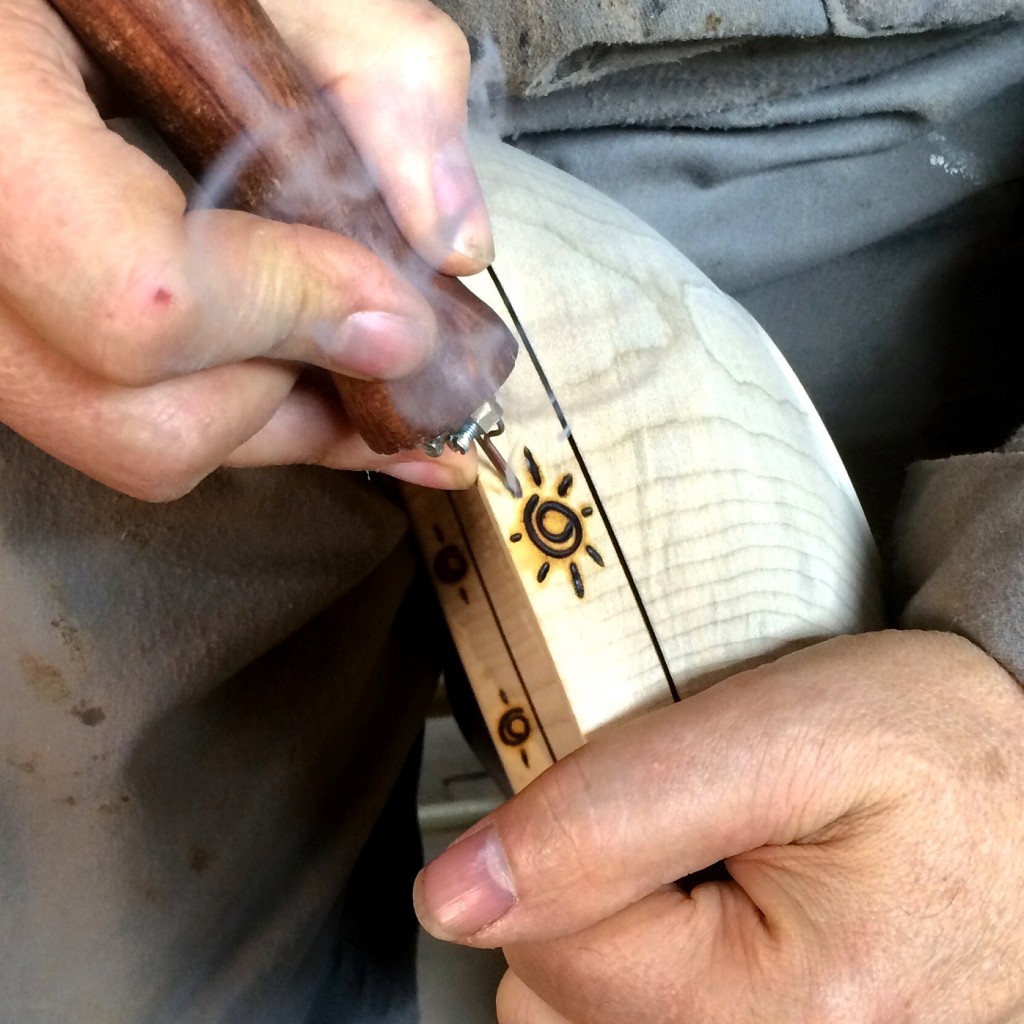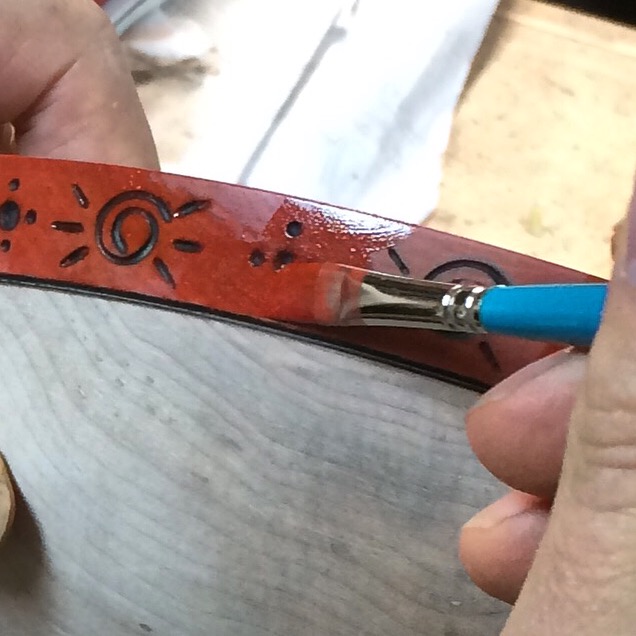 Back to the shop…