Here's another Peyoke-style bowl that we recently completed.
It features an extra wide rim that has been undercut, giving the sense of thickness while retaining the air of lightness. It also has beautiful swirls pyrographed into the outside bottom, giving the bowl both design and texture. The contrasting brown and black stains is a treat for the eyes!
Combined, all these traits create a totally unique wooden bowl!
It is made of White Ash from the Hardwood Lands area of Nova Scotia and it is 20cm (7 3/4″) in diameter and 7cm (2 3/4″) tall.
Here are some more photos: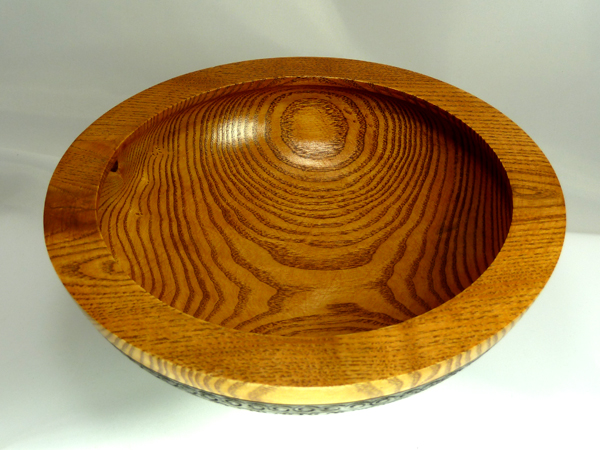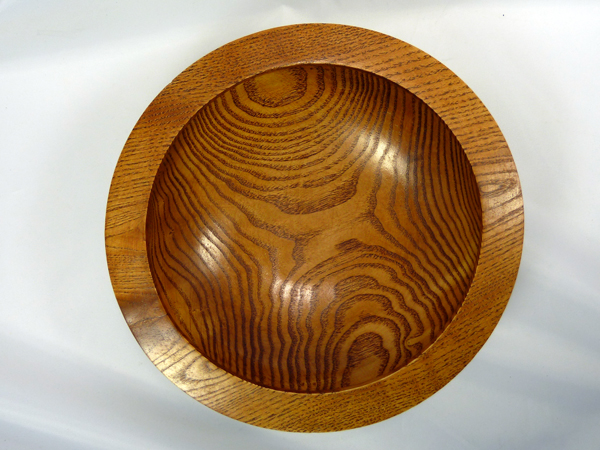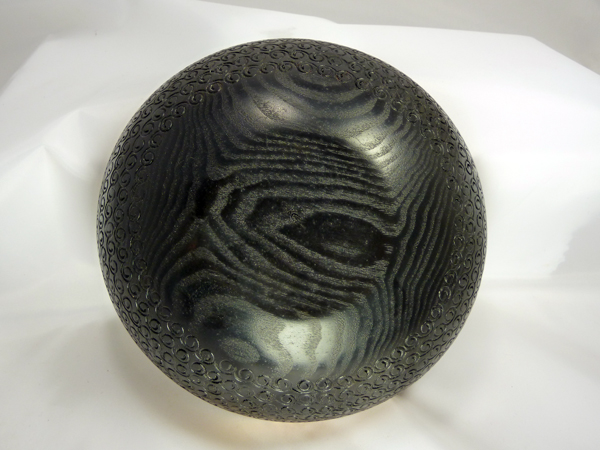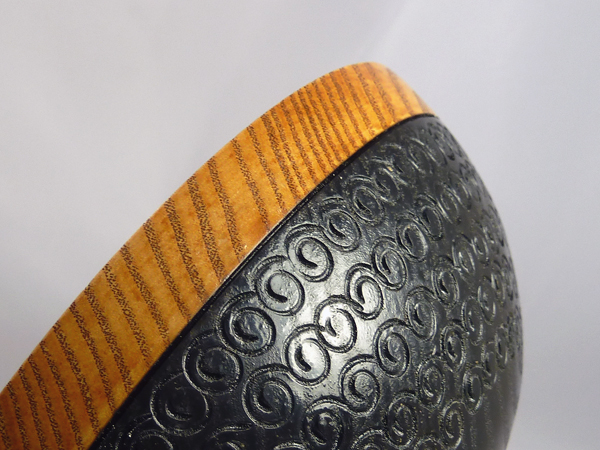 Back to the shop…