Here is a large Maple bowl that features a paprika coloured rim that has been branded with Southwest sun style icons.
The local, Nova Scotia Red Maple is accented by the wide, contrasting stained rim and the addition of the pyrographed Southwest sun design that circle the rim certainly adds to the bowl's uniqueness!
At 29cm (11.5″) X 9.5cm (3 3/4″) it will make a great, family-size salad bowl, fruit bowl or table centerpiece. Either way it will definitely be a conversation starter!
Here are a few more photos: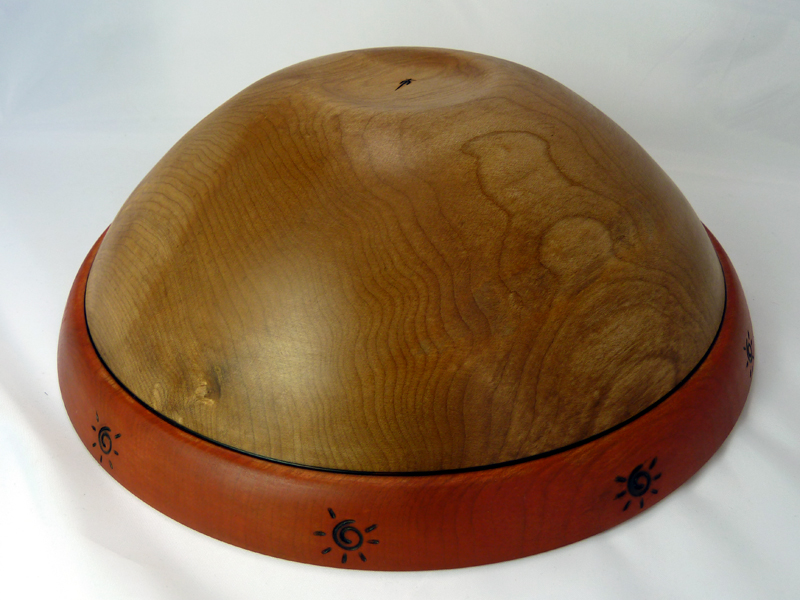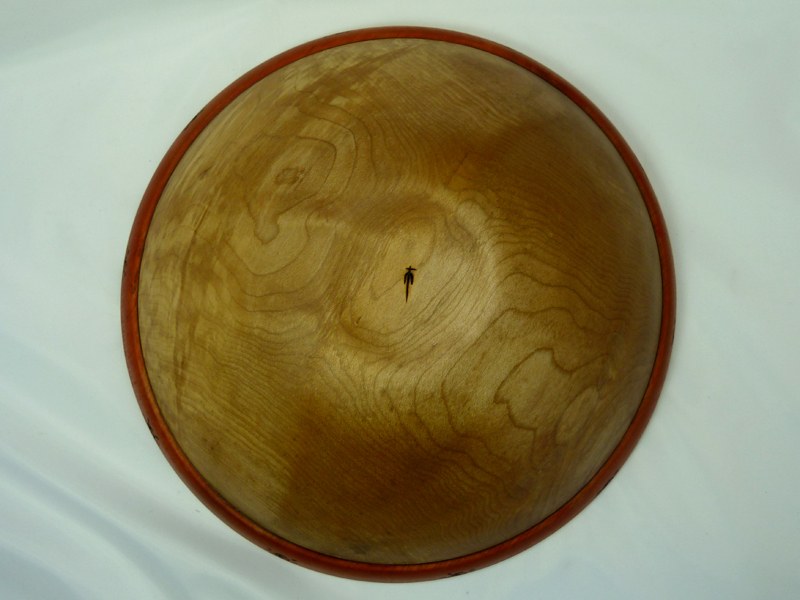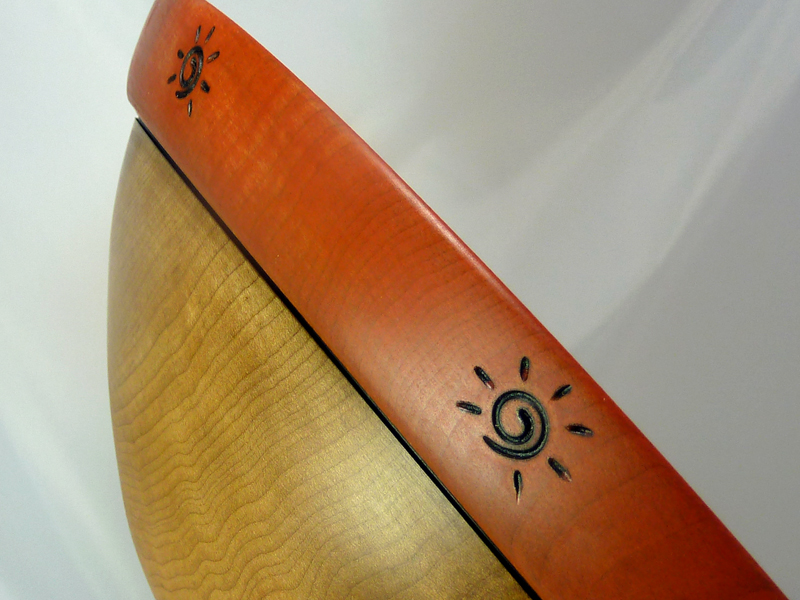 Back to the shop…