Here's a grand example of some spurtles and spatulas that we made for a recent craft show:
As you can see, they have been spiffed up a bit by adding some color to their handles. They are all made of Maple and approximately 12″ in length. The handles are finished with acrylic paint and several coats of Sasdura. The paddles have a couple of coats of mineral oil applied.
As you may remember, we started making spurtles a few years ago (see here) when we made them as family Christmas gifts. Since then we have been making them quite regularly.
The spatulas are a relatively new addition to our treen wares and kitchen utensils. We started making them a while ago after we was given one by a woodturning friend of ours (see what you started, Doug! ;)). However, the fever really took hold after the Michael Hosaluk demonstration we attended earlier this year.
Here are some more photos: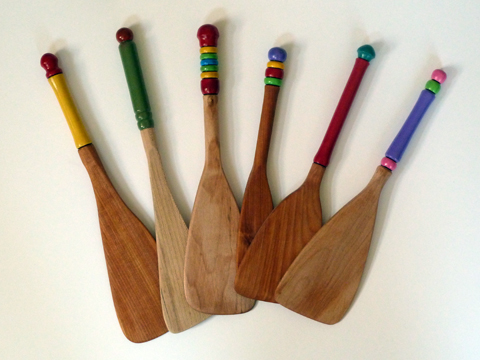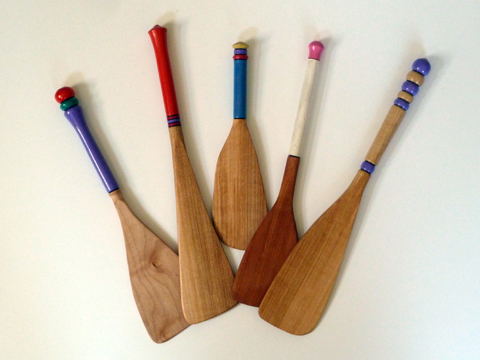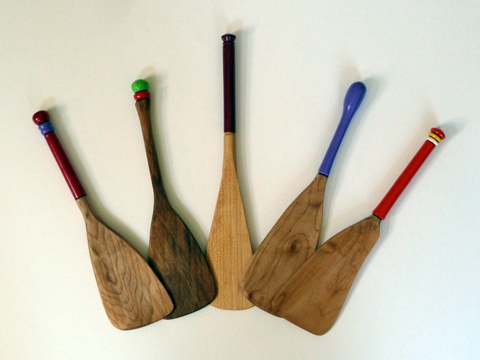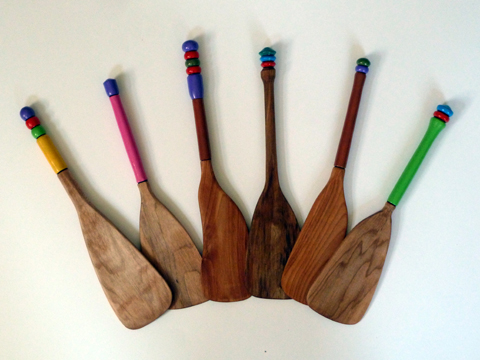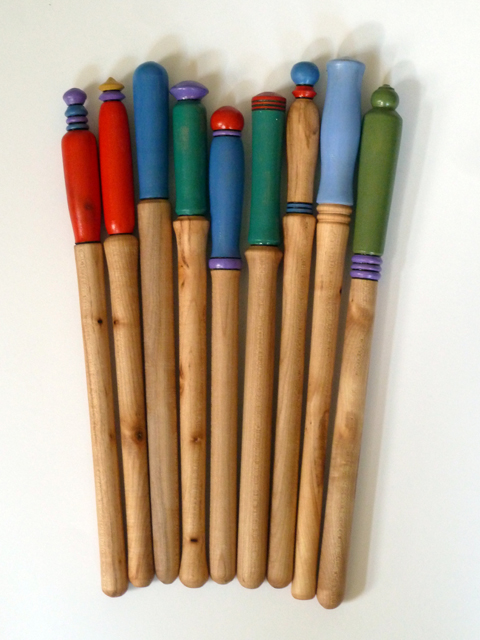 Back to the shop…