Here are some acorn-style birdhouse ornaments that just fell from the tree! What kind of tree do these grow on, you ask? An Ornamental Oak, of course!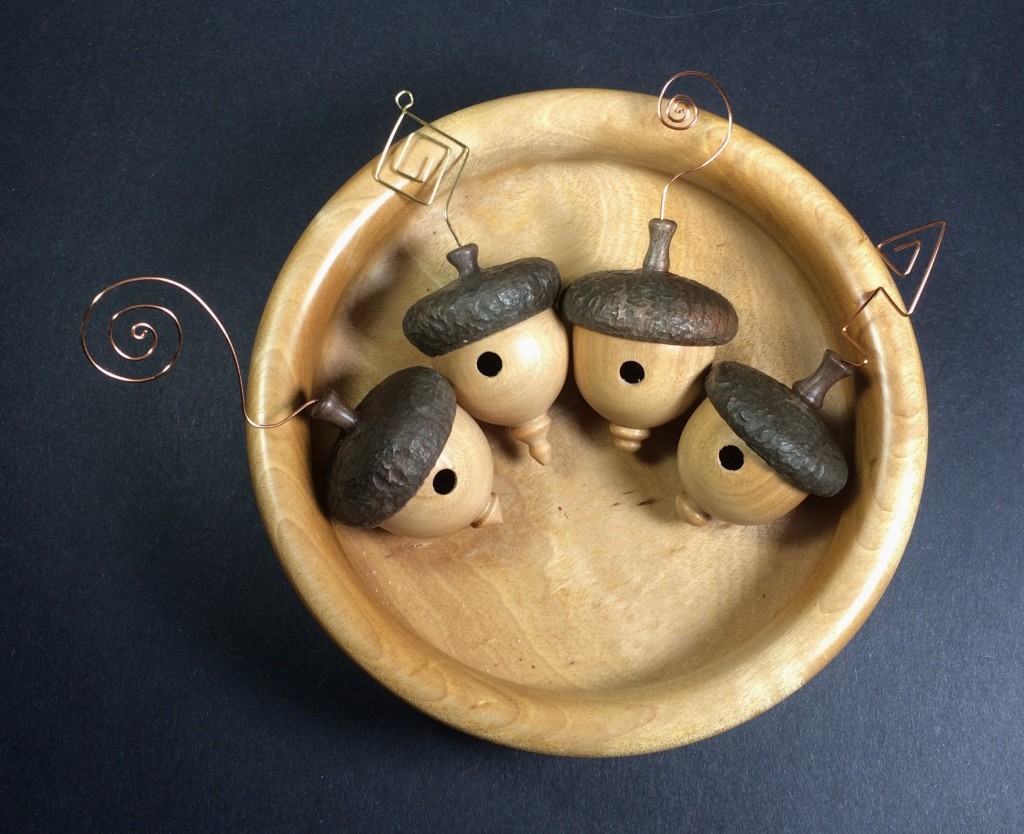 Here's a traditional, though minature, sytle birdhouse mixed in with some more acorn-style ornaments: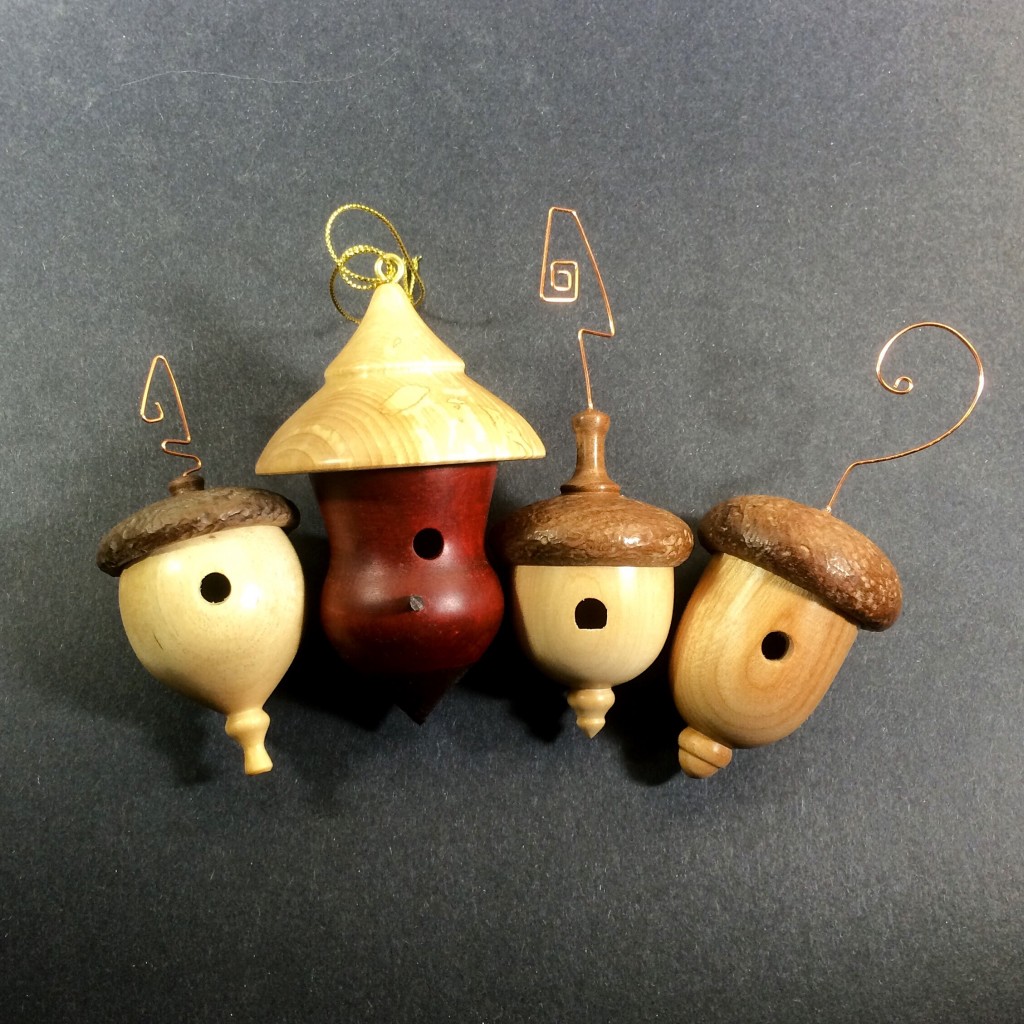 These birdhouse style Christmas tree ornaments are ready for gifting!
They certainly were fun to make!