Here's another Maple Peyoke bowl with a notched rim, burned and stained. The rim is larger than the previous one and it is rounded with the notches and dots burned on the outside edge.
The rim also has quite the undercut on the inside, almost creating an enclosed bowl. It works well with the rolled rim.
The bowl is about 8″ in diameter and 2″ high . It is finished with the U-Beaut combo. The stained area is finished with a couple of coats of wipe-on poly.
Here are some more photos: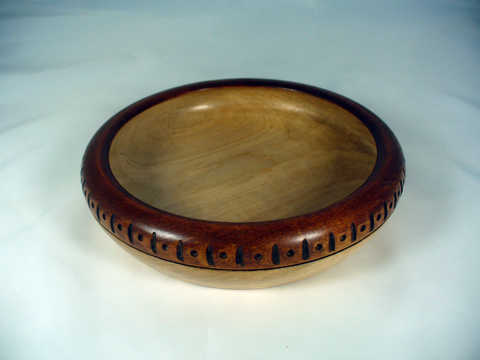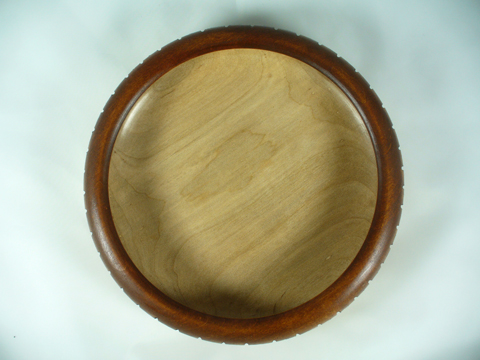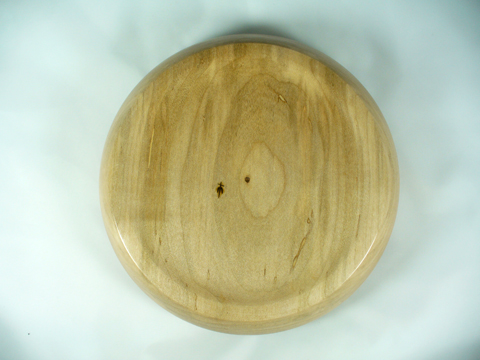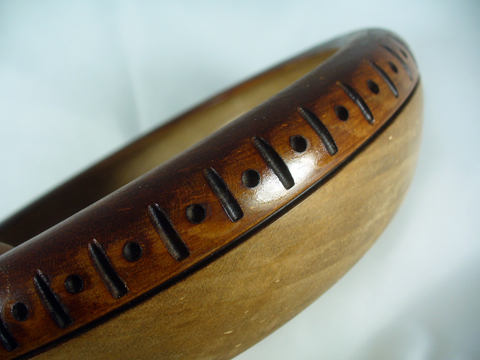 Back to the shop…