They say that necessity is the Mother of invention but although we didn't 'invent' these we certainly need one!
We are calling these new kitchen tools 'Kraut Krushers' and, as you can guess, they are used in making sauerkraut.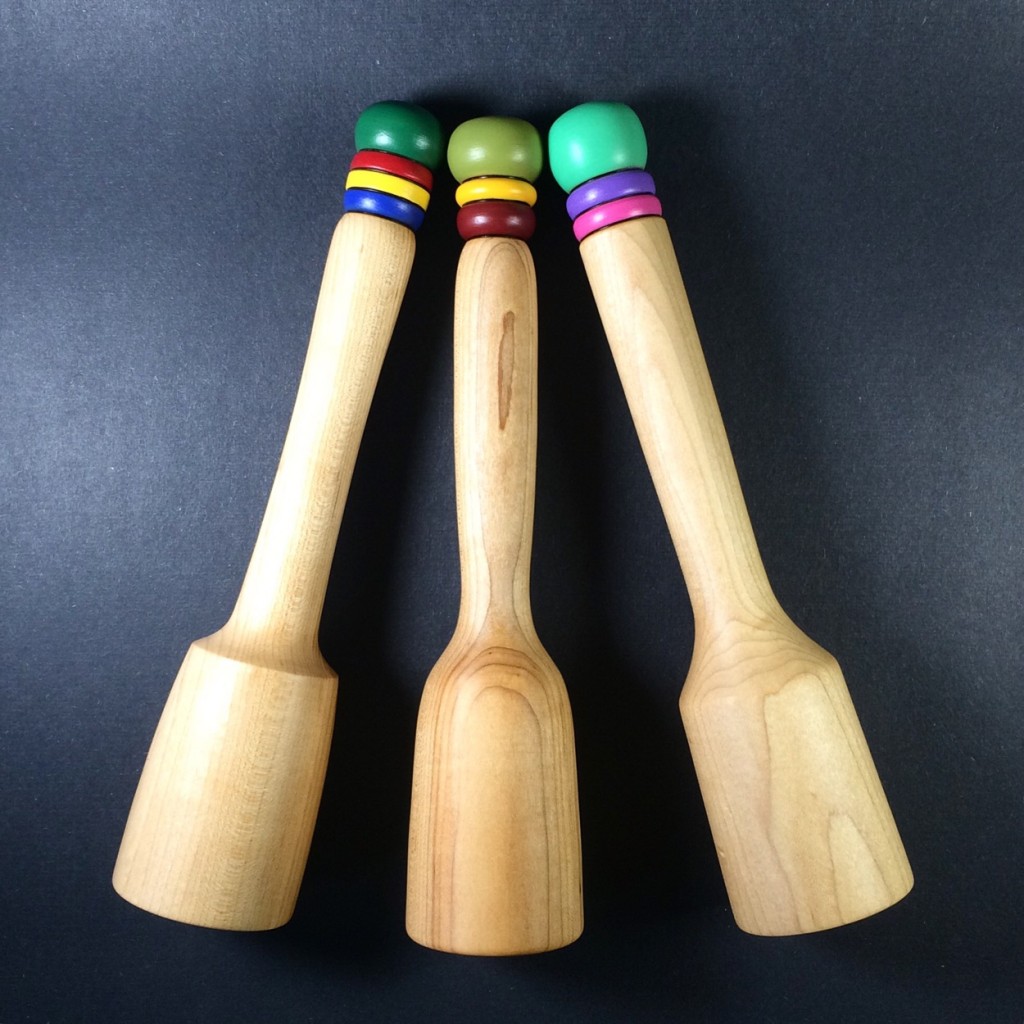 Since we got our crock from Anne Pryde Pottery several months ago we have made several batches of sauerkraut and each time we are reminded that we need something to press the shredded cabbage down in the crock. Voila! Kraut Krushers were born!
We made them of hard Maple so they should last a long time. Of course, we also had to add a bit of colour to spiff them up too!
We should also mention that we will soon be making 'Potato Mashaderders' and 'Bean Bashers' too, that look very, very similar… LOL!
Back to the shop…