Small, decorative wooden boxes have been on my ToDo list for quite some time and this week I finally got to make one! This Maple and Padauk box with splines a fun project and I can see myself making more.
It is made of Maple with Padauk for the lid and bottom. The corners are accented with Padauk splines and the underside of the lid is trimmed with Maple. It measures approximately 2 3/4″ tall, 5 1/2″ long and 3″ deep. The sides are about 1/4″ in thickness. It is finished with beeswax.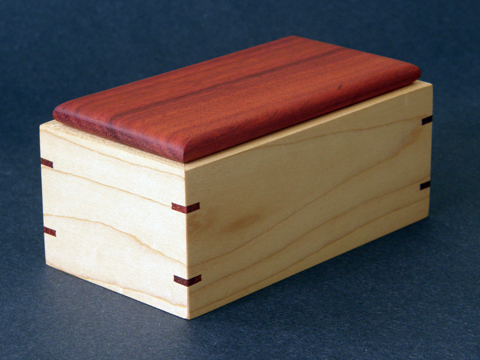 I guess the thing that has always interested me about making boxes is the amount of variety of boxes that one can make. Your imagination is really the only limit. You can change the size of the box, the wood you use, you can mix and match woods, use different corner styles, use different types of lids and so on.
Here are a couple of more photos of this box showing different views:
Here's a view of the inside of the box: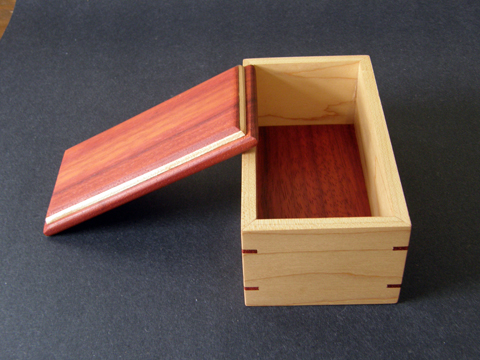 Here's a view of the side of the box: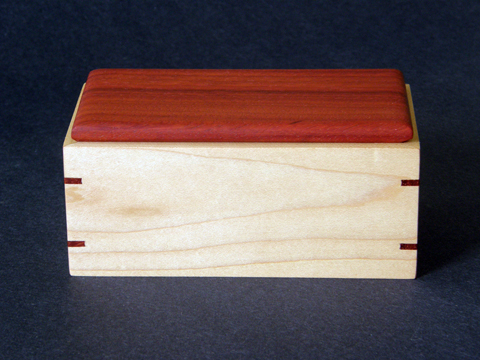 Here's a view of the end of the box: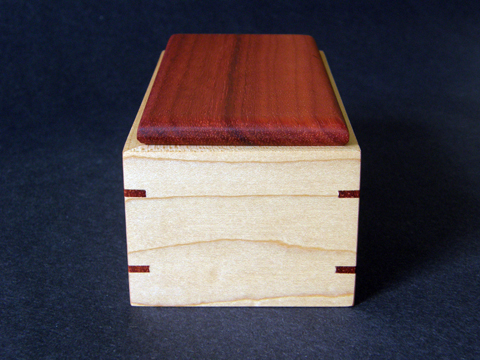 Here's a view of the bottom of the box: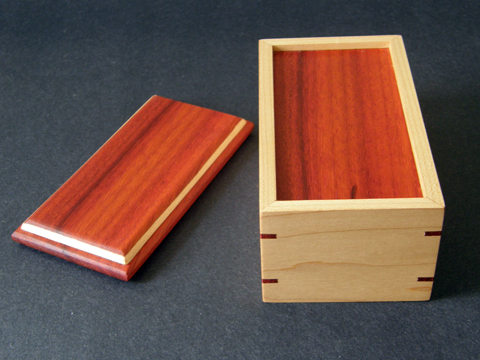 Truly a fun little project. While making it I got the ideas for a few more… 🙂
Back to the shop…