Here's a couple of simple bowls made of Ash that I turned recently. This was the first time that I turned Ash so I found this to be a real treat since Ash is a local Nova Scotia tree.
As an added bonus I found it to be very easy to work with, sort of like cutting butter, and it finished up nicely.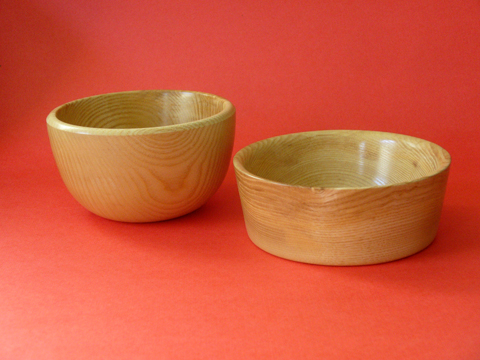 The bowl on the left is approximately 3″ tall and 5″ in diameter with curved sides. The one on the right is approximately 2″ tall and 5″ in diameter with slightly angled sides. Both are finished with the EEE Cream and Shellawax.
Here are some more views of these bowls:
This is the rounded side bowl: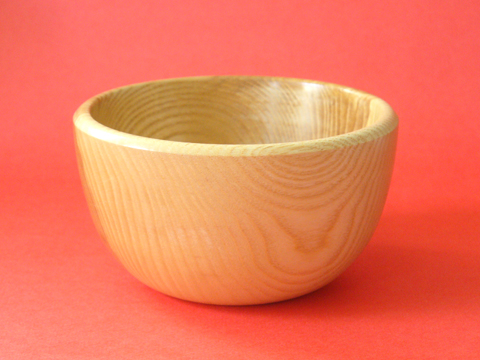 This is the bottom of the rounded side bowl: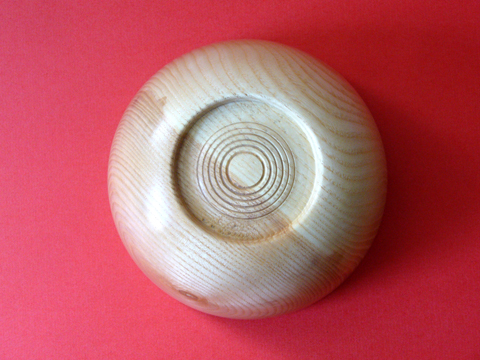 This is a side view of the rounded side bowl: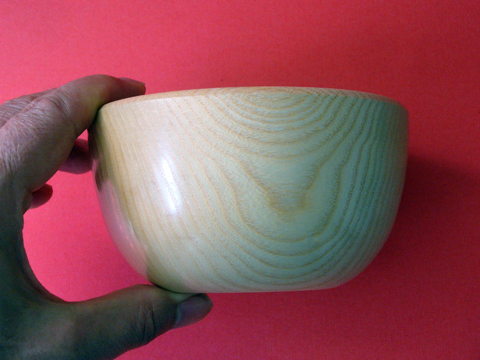 This is the angled side bowl: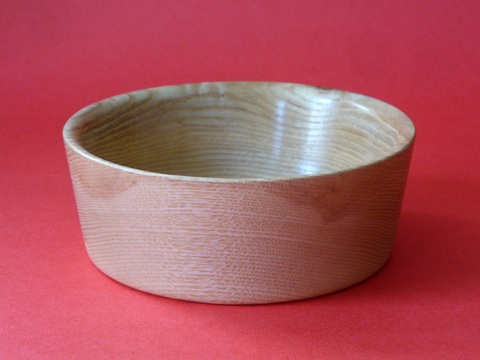 This is the bottom of the angled side bowl: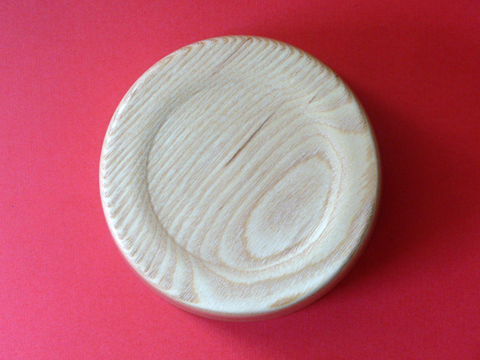 This is a side view of the angled side bowl: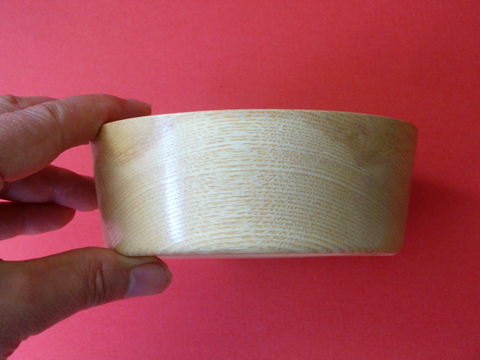 Back to the shop…