Here's a couple of new crosscut sleds! When I made the
Maple And Padauk Box
last week I needed a 45 degree crosscut sled to cut the sides so I had to stop and make one first. I also made a 90 degree crosscut sled at the same time.
Both sleds are approximately 15″ X 11″ and made of plywood and Pine with Oak runners.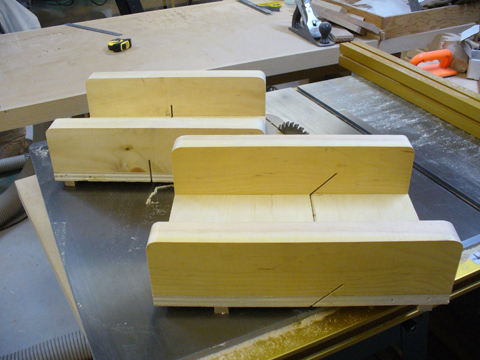 I find that these sleds make crosscuts a lot easier than using the miter and they minimize tearout.
I made the smaller 90 degree sled because often times I find my larger sled can be a bit of overkill when working with small pieces of wood like that used in making small boxes.
Back to the shop…