Here's a Birch bowl that I recently finished. This was a piece of heartwood so the color has a pleasing reddish-orange shade to it.
I accented the top and side with a bit of burned-in rings and squares. The ring around the outside edge was burned using a piece of wire and the three rings on the top were done with a thin piece of ebony (not the most efficient but it worked). The lines that create the squares were burned in with a woodburning pen.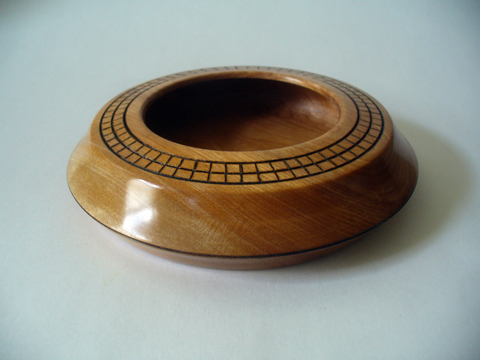 The bowl is approximately 7″ in diameter and a bit less than 2″ tall. It was finished with Tung oil and then buffed with the Beall Buffing System.
Here are a couple of more photos of the bowl:

Here's one similar to the one above but with a bit of a different angle: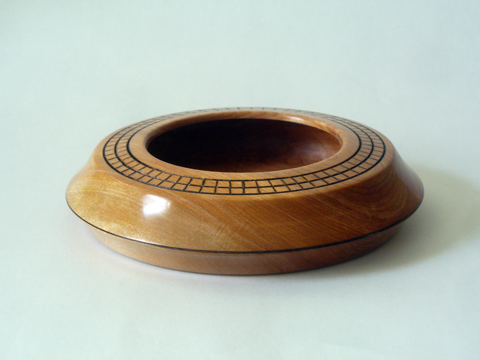 Here's one looking down on the top, showing the rings and squares: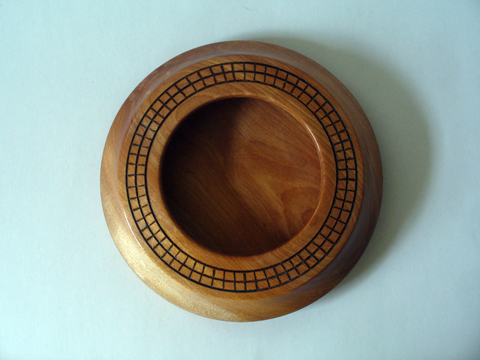 Here's a side view, showing the angle of the side and the center ring: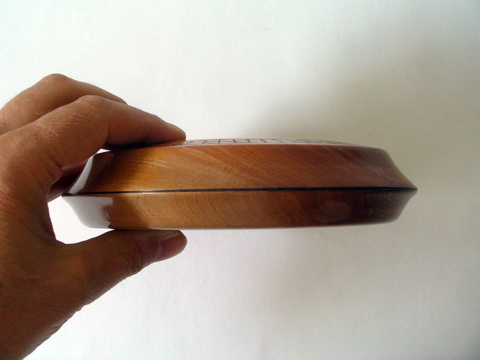 Back to the shop…