On the return trip from GeoWoodstock in June we made a stopover in British Columbia. Because it was enroute, it was a great chance to do some Geocaching in Canada's most western province.
We were there last September
and obviously couldn't wait to get back. Our first stop was caching at Stanley Park in Vancouver.
From Sacramento we flew into Vancouver early in the morning and after checking into the hotel we headed off to Stanley Park. The 1000 acre park is located close to the city's downtown and offers visitors walking trails, beautiful views and wildlife, all in a surrounding forest of cedar, hemlock and fir trees. There are also quite a few statues and monuments in the park. The one below is of Lord Stanley, who was Governor General of Canada in 1888 when the park was officially opened.
We never got the chance to visit the park on our last visit to the city in the fall of 2006, just a few months before a windstorm devastated parts of the park. We were happy to see, at least where we were, that there was little remnants of the storm. The park looked great, but more on that later!
Since it was early and we were hungry we decided that our first stop should be for a bite to eat. Our hotel was located near the bottom of Granville Street so we walked to the waterfront and caught an Aquabus, a water taxi, over to Granville Island. The water taxis run quite frequently connecting various ports. They are very convenient and rather cool to be on.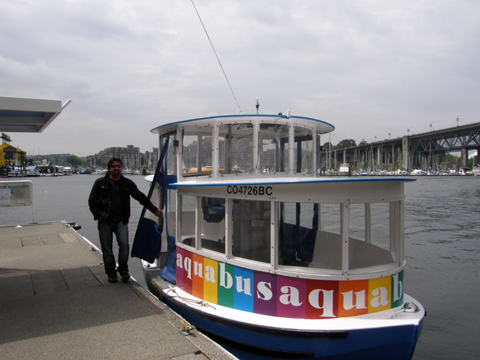 Granville Island, which is not really an island, offers shops, art exhibits and one of the best markets that we ever have been to! There is fresh vegetables, meats, fish and desserts, as well as lots of on the go meals. There is so much to choose from that we opted for a sampling from a few different vendors.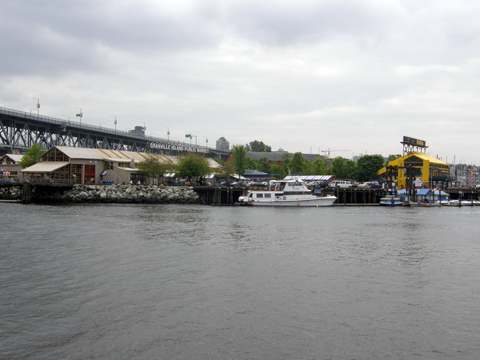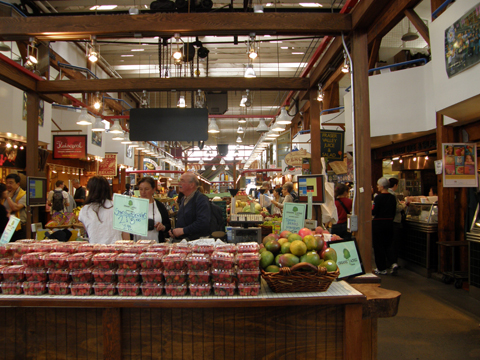 After brunch we returned to the other side and started our walk up the SeaWall. This is a pedestrian, bicycle and rollerblading pathway that extends far outside Stanley Park. At this point we were several kilometers away from the park but looking forward to the walk.
We walked by several interesting things along the way. Here is a large Inukshuk: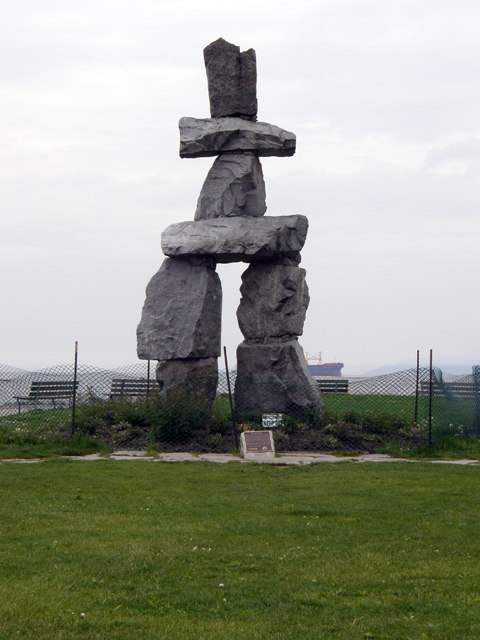 There was an apartment building that had a tree growing on the penthouse that was pretty cool: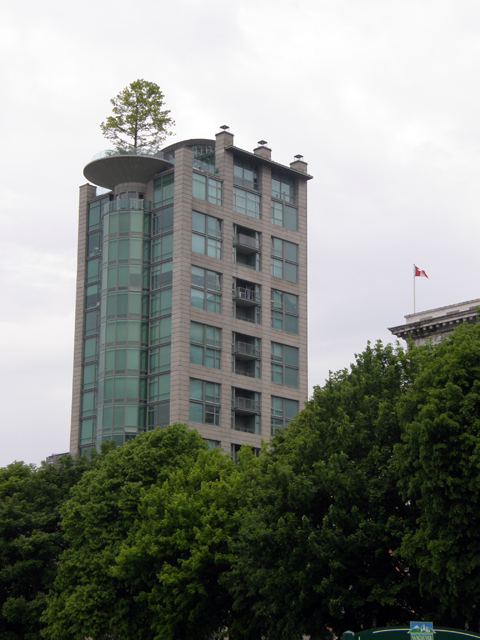 We passed several blue heron: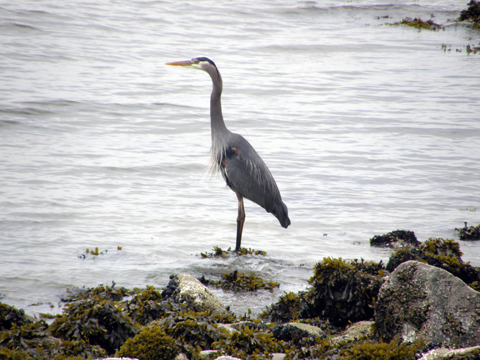 We also walked by an area where the blue heron nest. As you can imagine their nests are quite large. The nests you see here are 50-60 feet up in the air, making them at least 6 feet in size.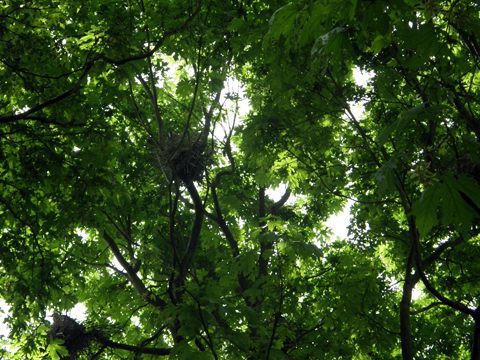 We took a break in the Ted And Mary Greig Rhododendron Garden which was simply beautiful. There were so many different varieties of rhodos, some of which we had never seen before. The air was so sweet smelling here that it was intoxicating.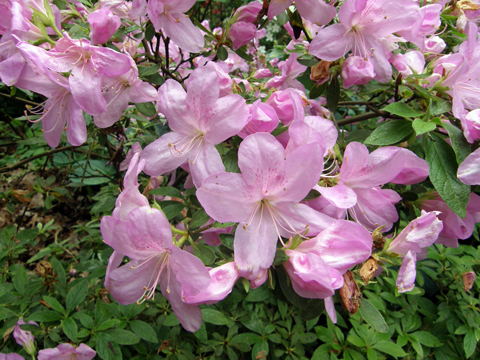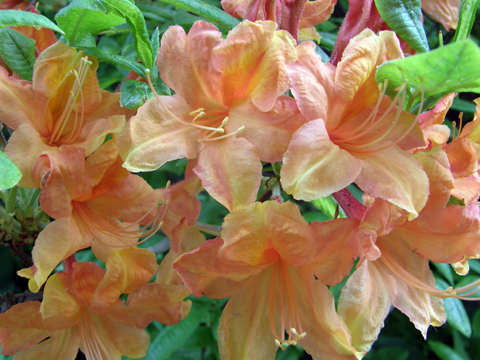 We passed by a gaggle of geese and some swan at the the Lost Lagoon.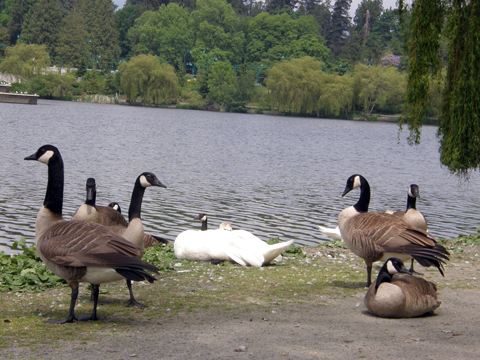 One of our favorite spots was Totem Park where there are eight Totem poles on display.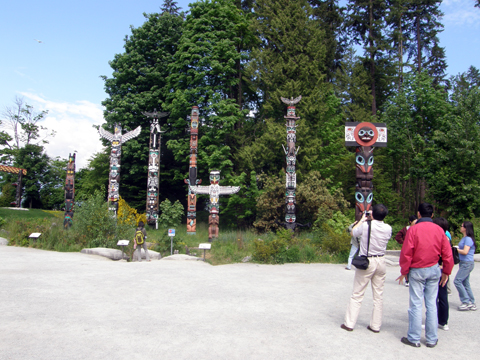 You can read more about the Totems here.
There are several modes of travel throughout the park. Here is the horse drawn carriage: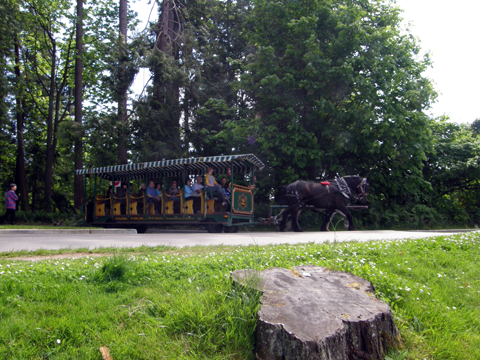 Here's a raccoon that was searching for his lunch: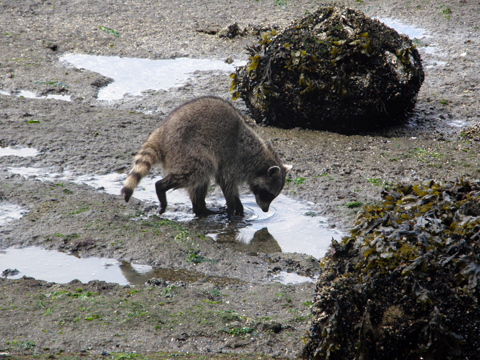 Geese and goslings: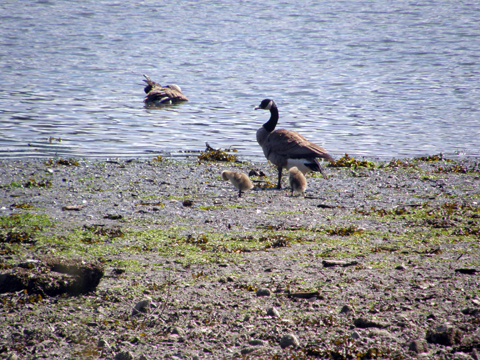 Our crow friend: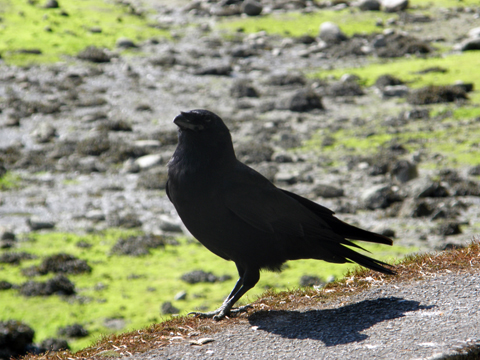 Here's the only unlucky tree that we saw that fell due to the storm. Apparently there were a lot more in the interior: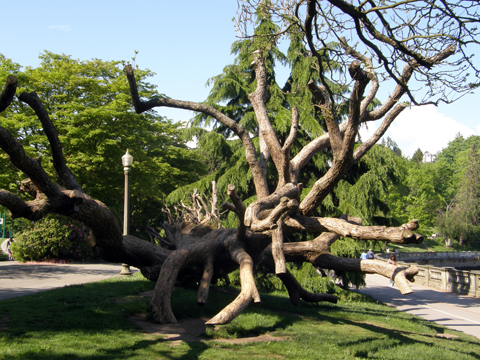 A marina with Stanley Park in the background: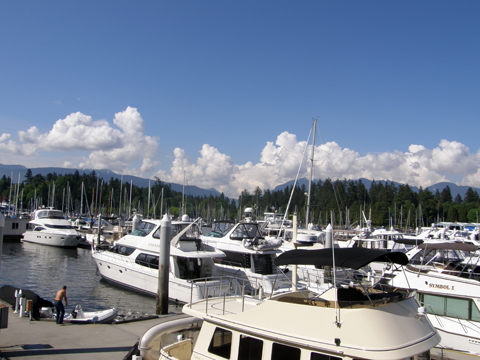 The Vancouver air taxi service: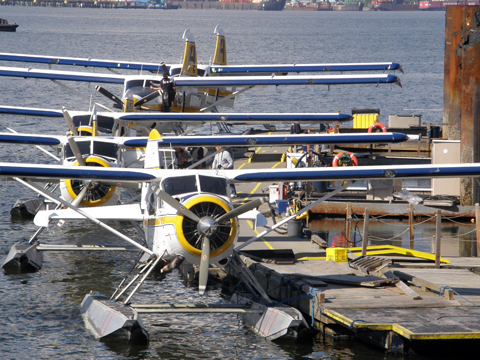 And finally, although we never saw the Og, and glad we didn't because it sounds scary, we saw a warning sign for it: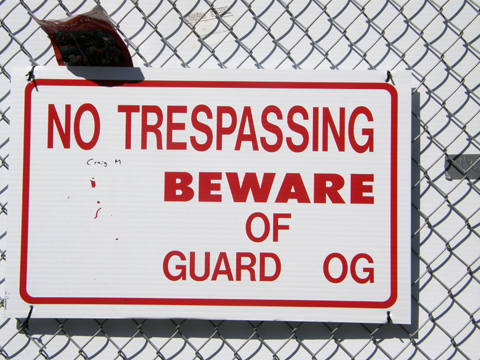 Our walk continued to downtown Vancouver where we had a late supper. From there it was back to the hotel and to bed.
We logged almost 26 kilometers (16 miles) today and several great caches. It was a good day.
Keep on cachin'!
This post was originally posted on our now defunct website, Geocaching Online