There's this great Lebanese restaurant that we frequent located in a nearby business park called Kababji. All their food is great but their Chicken Swarma Pita is 'outa dis world'! We dropped by on Friday and shared one (yes, they're that big!) and afterwards we did a bit of lunchtime Geocaching around nearby Frenchman Lake to walk it off.
We picked up three more caches while we were there. They included this one that was between the cracks in a large rock: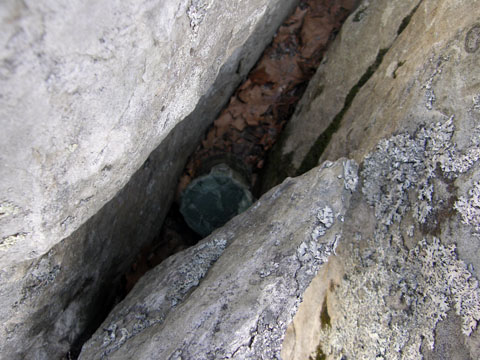 This one that was wedged in a tree: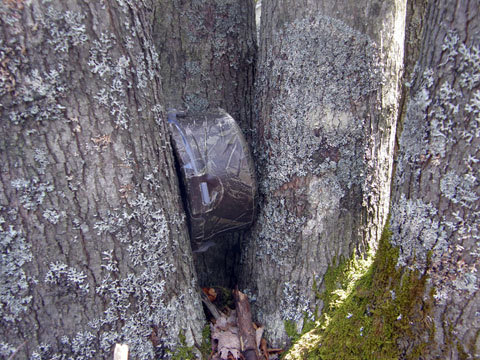 And this one that was lodged under another large rock: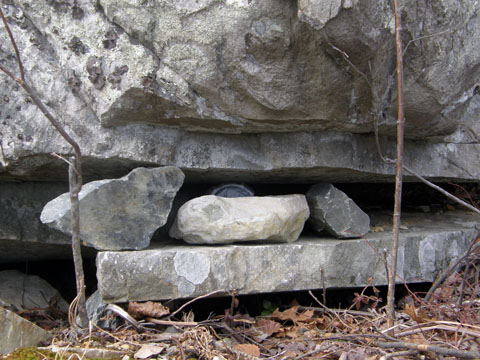 These were pretty quick finds that topped off a great lunch and a nice little walk.
We also almost answered that age old question, "Do bears poop in the woods?". It's quite apparent that deer do :):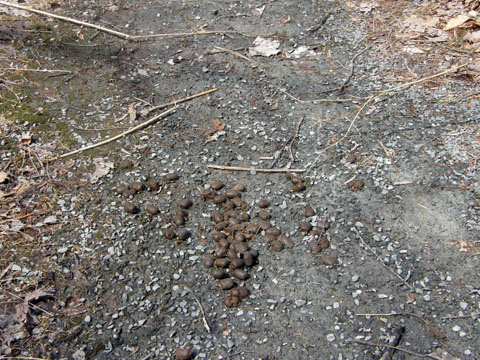 It's certainly nice to see the deer back, it's like seeing your first robin of the season, just lets you know that spring is truly here. We had five deer in our yard yesterday, 2 in the morning and 3 at dusk. They look quite scraggly now but with food becoming more abundant (like our tulips!) they should look better soon.
Keep on cachin'!
This post was originally posted on our now defunct website, Geocaching Online