Well, it's quite a spring! We were waiting for it for so long and when it came it really came! It has to be one of the best springs that we have had in this area for a long time. Unfortunately this meant trying to get things done around the house that we haven't been able to get to for so many springtimes. I believe we got more done in the past month than we were able to do in the past 3 springs! We got the gardens cleaned up, a couple of new gardens put in, lots of dead trees cleaned up, tore down and replaced the driveway culvert ends and a whole lot more.
Now that this is all behind us we were finally able to get out for a bit of Geocaching this morning. We chose to do the trail around a small lake called Juniper Lake.
We found all six Geocaches that are on the trail. Each one was a pretty easy find. One in particular held a surprise for mrs_go. It was in the top of a hollowed out tree trunk and when she pulled it out she was greeted by a squirrel that popped it's head up out of the trunk!
Here's a photo of the squirrel near the cache. We tried to coax him back into the hole for a cool photo shot but he was a bit timid and stayed his distance. I guess we surprised him too!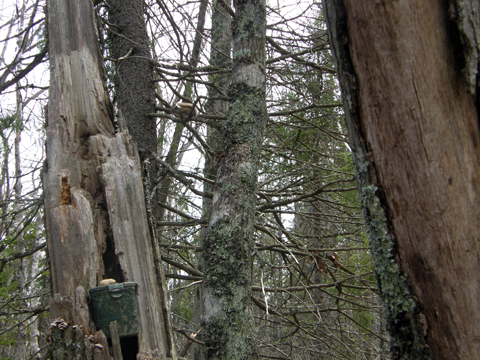 Here are a couple of more photos of our day: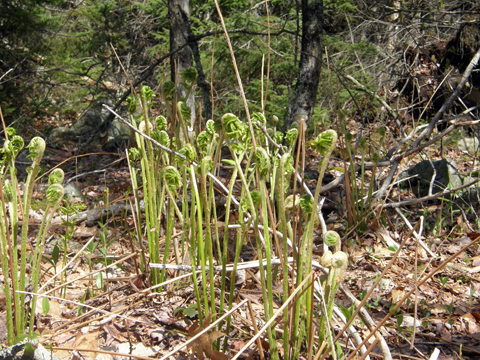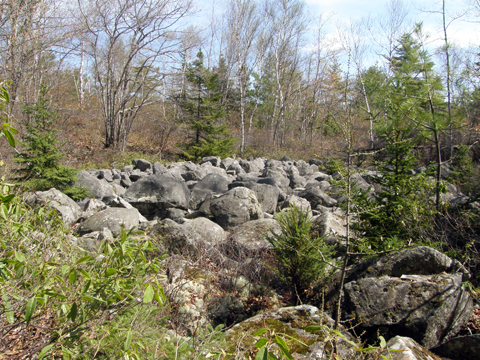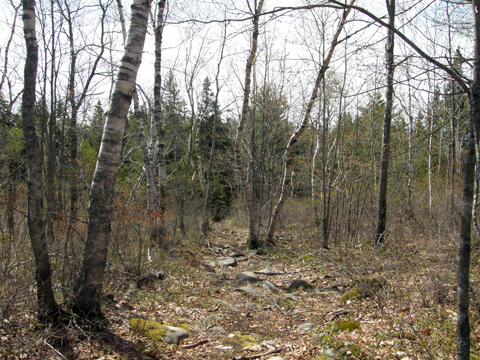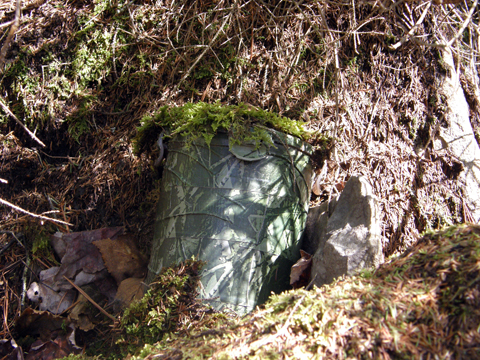 It was a great day, nice to get out for a couple of hours and get back to Geocaching!
Keep on cachin'!
This post was originally posted on our now defunct website, Geocaching Online