After last weekend's Halifax Crafters Market we thought that we would treat ourselves to a weekend in downtown Halifax. It's not often that we get a whole weekend to just kickback and enjoy the city but all the stars were aligned and we took advantage of it!
Our Big City Weekend started off Friday evening with dinner at one of the city's newest restaurants, the vegan Envie . This was our first time there but we know we will be back! The food is awesome!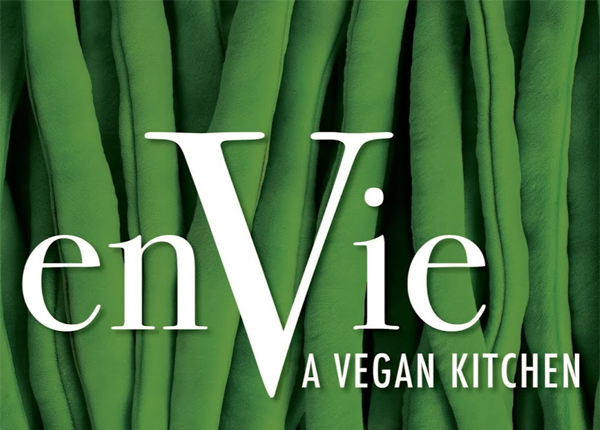 For entrees we had a Seitan Reuben made with roasted seitan, house-made sauerkraut, nut gruyere, grainy mustard, molasses seed bread from Local Source Market and a Portobello and Quinoa Burger which was made with organic quinoa and local portobello patty, lemon and garlic aioli, enVie sprouts, tomato with Four Seasons organic greens all piled high on a Big Life bun. For dessert we shared a piece of their creamy, decadent Raw Chocolate Torte with nut crust and coconut cream topping!
After this delightful meal we were off to the Rebecca Cohn Auditorium for a night at the theatre! We went to see a performance of a local Christmas tradition, The Nutcracker, with Symphony Nova Scotia.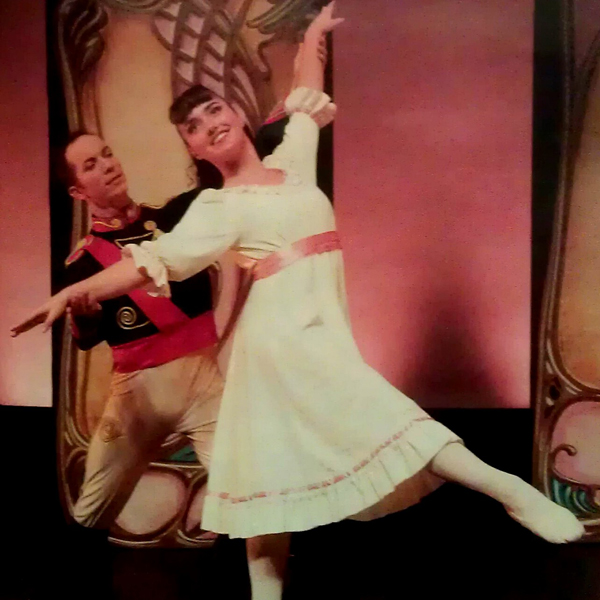 If you have never seen this show check it out. You won't be disappointed! It's a story about a little girl's toy that comes to life and she's whisked away to an enchanted world where she must overcome the ferocious Mouse Queen!
It was, like the other times that we saw it, pretty spectacular! The music, the props, the puppets and the performers were all outstanding! Kudos to all the musicians and performers!
On Saturday we started the day at the Alderney Farmers' Market in downtown Dartmouth. The place was just a hoppin', more so than usual because it was the annual Christkindlmarket weekend.
Every year, the Alderney Farmers' Market transforms itself into a German Christmas market featuring holiday goodies and crafts, free carousel rides, concerts, live musical performances, fine art exhibitions and visits from Santa! The Alderney market is always a lot of fun but Christkindlmarket takes it over the top!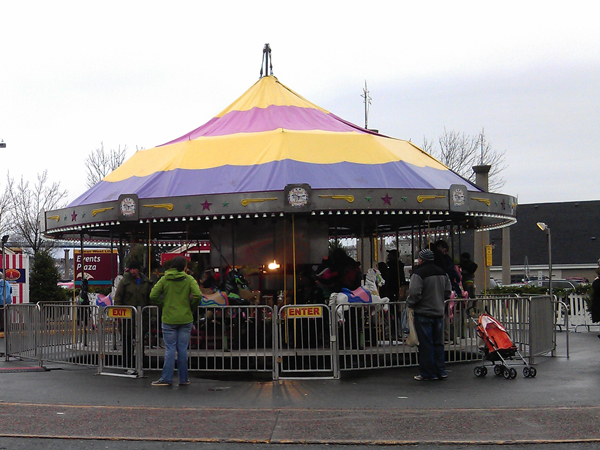 We spent our visit leisurely perusing all the great wares, speaking with friends, both vendors and those we met, while sampling a few snacks. It's always a great way to start the day.
And you can't visit one market without the other so next we were off to the Halifax Seaport Market and like Alderney, it was packed!
We really love it when the markets are busy. All the people, all the talking, all the community, all good! The Christmas spirit was starting to rise!
Search we did but Santa was nowhere to be found, but we knew he was close because we saw one of his Elves!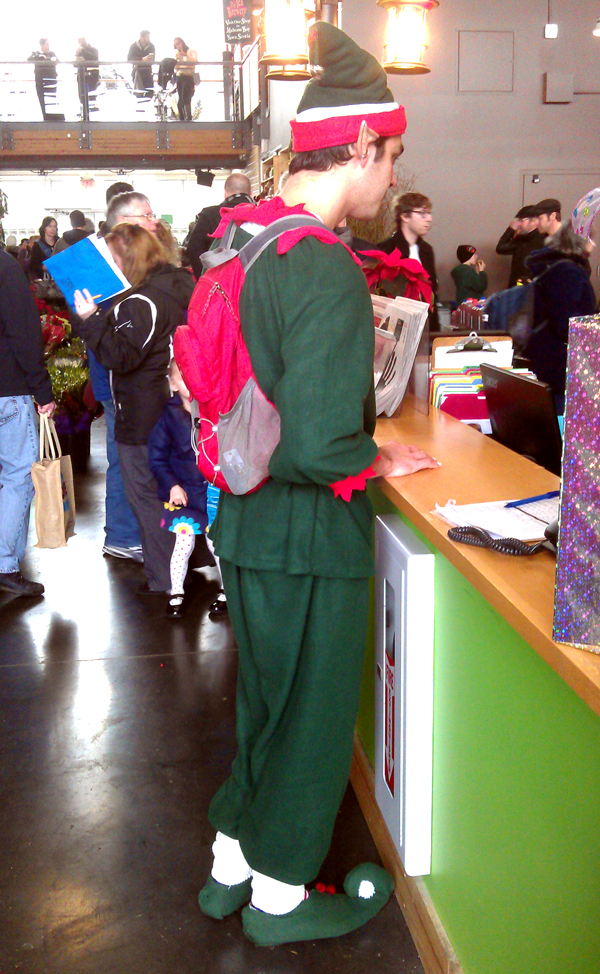 By now it was lunch time and although there were so many tempting dishes right there at the market we really wanted to try the Stubborn Goat Gastropub, another newly opened city eatery. We had been hearing a lot about them so we had to taste it for ourselves and we weren't disappointed!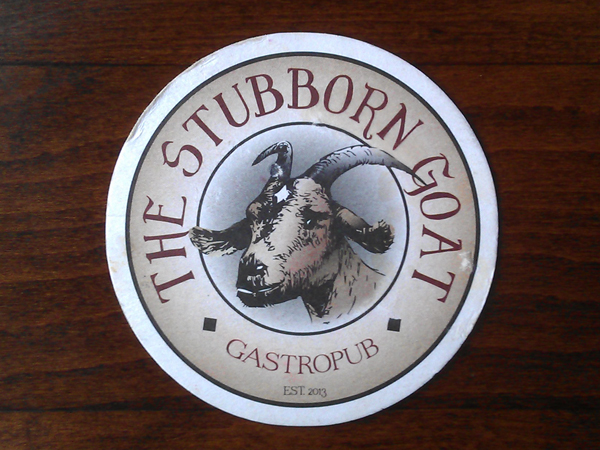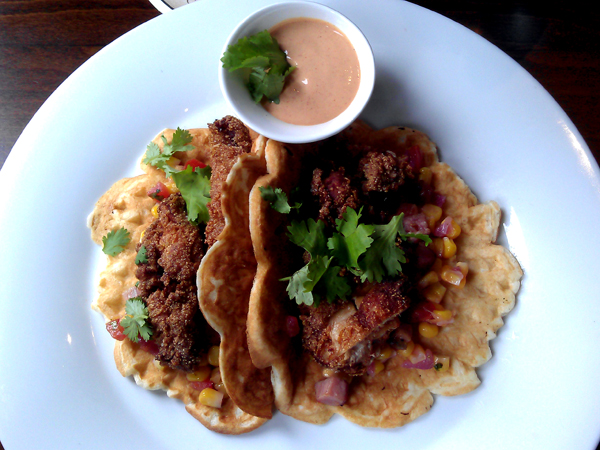 We enjoyed the delicious Goat's Breakfast and the Chicken and Waffles . This place is a real gastropub! The service was outstanding!
We kicked around downtown for a bit after lunch and then we dropped in for a visit with our daughter, to have a cup of tea and to get dressed up for our Christmas banquet at the Atlantic Regional Taoist Tai Chi Center on North Park St.
If great exercise for the body and mind are not enough to be a member of Taoist Tai Chi then our banquets ensure that it is! These 10 course meals are cooked onsite in our full restaurant-type kitchen and served to the 100+ members of the Atlantic Region who were lucky enough to get one of the limited tickets. In addition to the members several local dignitaries also help us celebrate.
The meal was served traditionally, with one course at a time arriving at the table, and it takes several hours to complete. Here are photos of each of the ten courses:
1st Course
2nd Course
3rd Course
4th Course
5th Course
6th Course
7th Course
8thCourse
9th Course
10th Course
What a way to end day two, with good food and good friends! Body and mind, indeed!
We got off to a slow start on Sunday, preferring to relax a bit in the morning before heading off to the trails in the afternoon (we needed to try to walk off some of our recent restaurant indulgences!) . Once we reached the Heritage Park Trail Head on Bissett Road in Dartmouth we chose to take the Costley Farm Trail from down to the Salt Marsh Trail. We walked to the first bridge on the Salt Marsh and headed back. When we got back to the Costley Farm Trail we chose to take a smaller trail to the right that runs parallel.
There were so many trails we didn't know which one to take. We were really stumped!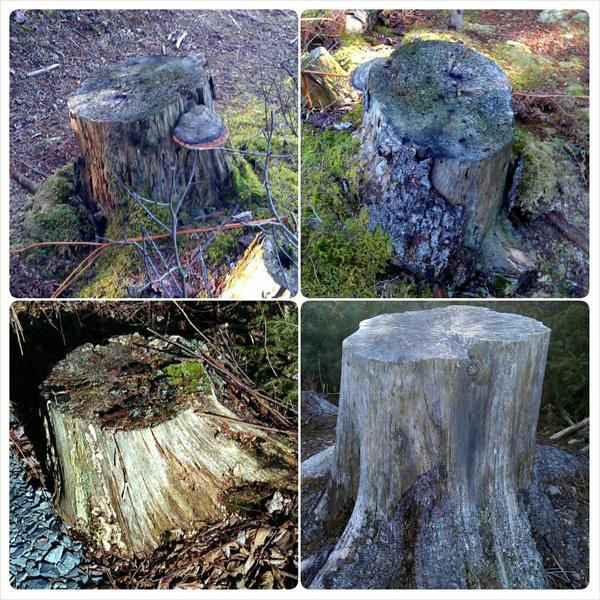 We headed back into the city Sunday evening to the Spatz Theatre. It was our first time there and we really picked the right night for our 'debut'. This was the 10th annual winter fundraiser for Jazz East and the evening started with a reception with a silent auction, raffles and lots of great food! Truly a gala event! However, it was the show, 'Tales of A Charlie Brown Christmas', that stole the night, it was pretty special!.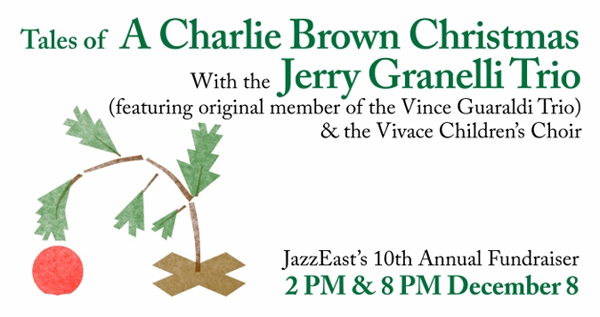 For the first time since 'A Charlie Brown Christmas' aired in 1965, drummer Jerry Granelli presented the music live for an audience.  Jerry Granelli, who now lives here in Halifax, played drums with the Vince Guaraldi Trio when they recorded the music for the now popular Christmas tradition television show, which aired in 1965. Joining Granelli for this performance was Simon Fisk, Chris Gestrin and the Vivace Children's Choir, conducted by Jacqueline Crowell.
We can only say that it was truly, truly a magical evening. A standing ovation to Jerry Granelli and Jazz East for an awesome show!
This was the perfect ending for a perfect 'big city' weekend! It was certainly nice to just kickback and enjoy a few of the sights and sounds that this great city has to offer. We can't wait for our next 'mini-staycation'!
Until next time, we'll leave you with this little Christmas smile:
Merry Christmas, everyone!