The Nova Scotia Designer Crafts Council's (
NSDCC
) annual members' exhibition for Craft Year 2015 is a representative survey of current works by members. Although there is no theme for this exhibition; members were asked to submit recently-created works, creating a snapshot of fine craft in Nova Scotia and beyond.
Craft Year 2015 is a year-long, nation-wide festival aimed at promoting craft as a key player in Canadian Culture.
The exhibition opened last night at the Mary E. Black Gallery at the Nova Scotia Centre for Craft and Design and features 44 works by 25 fine craftspeople such as Brad Hall, Kay Stanfield, Rhonda Miller and Beverly McInnis, to name just a few.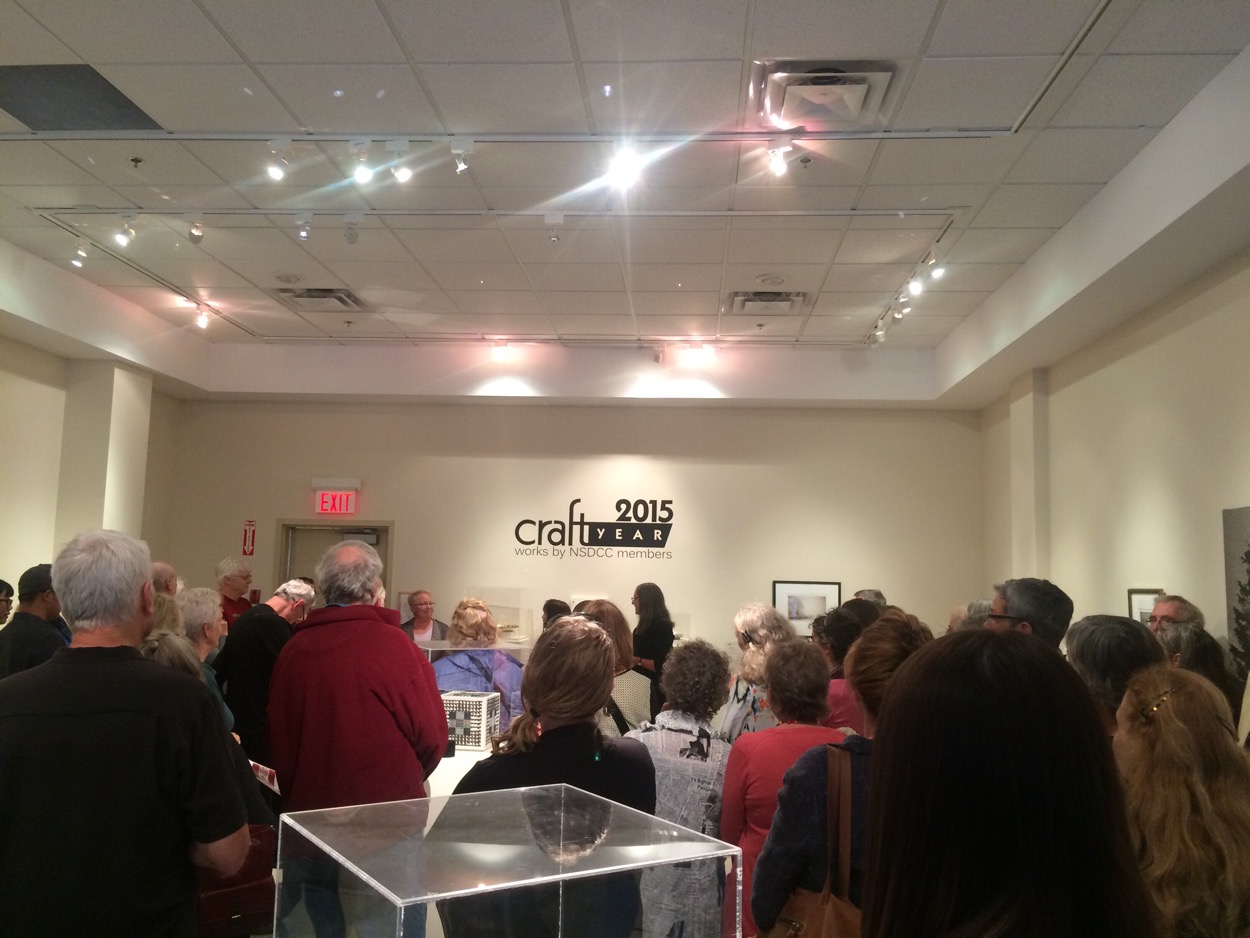 Hey, look who we caught up with last night at the gallery opening, friend and woodturner
Steven Kennard
, and right behind him a display of his exceptional work!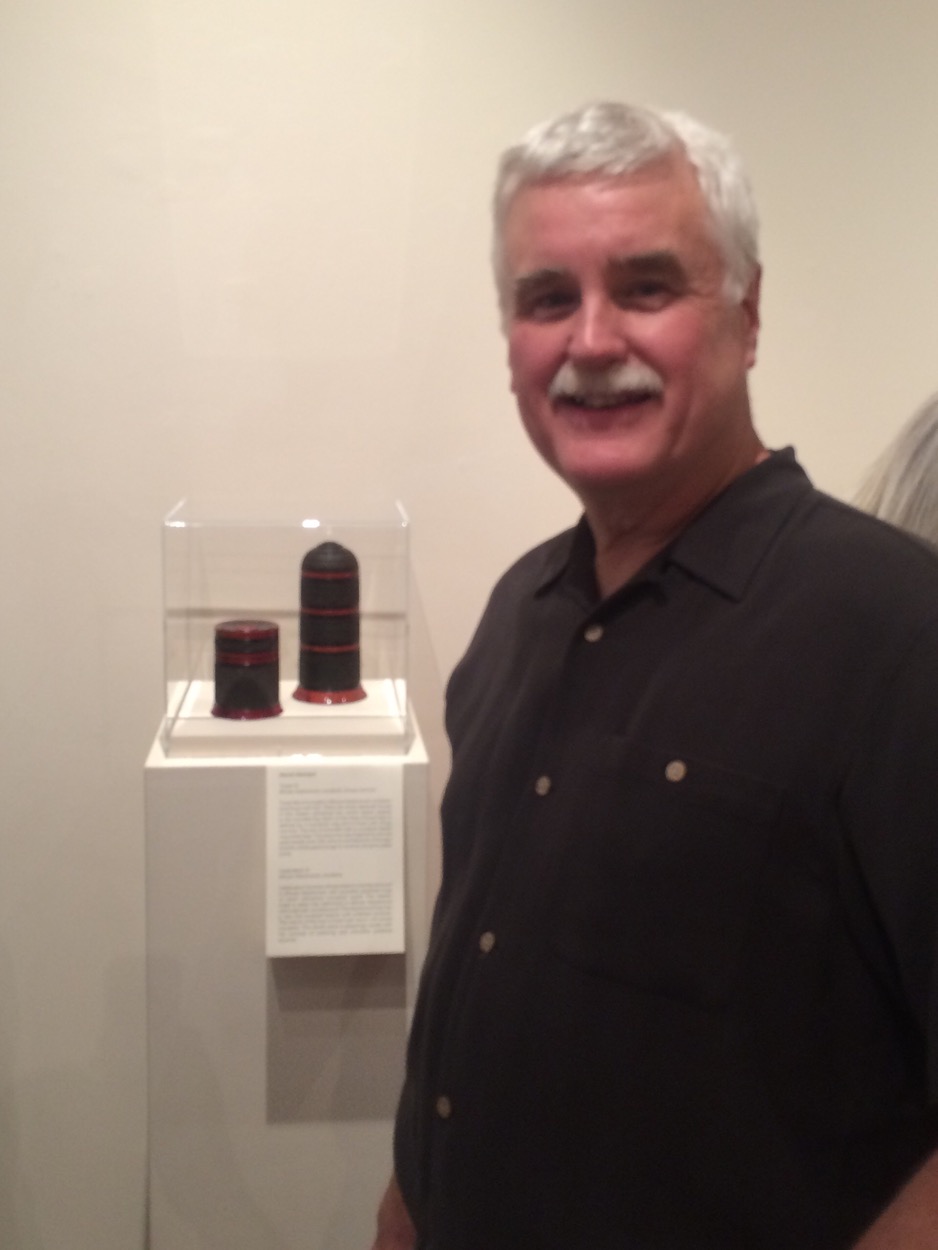 Although we loved all the pieces in the show this one, by
Kate Church
, called 'Ryder and Crow' was our favourite! The more we looked at it the more we loved it!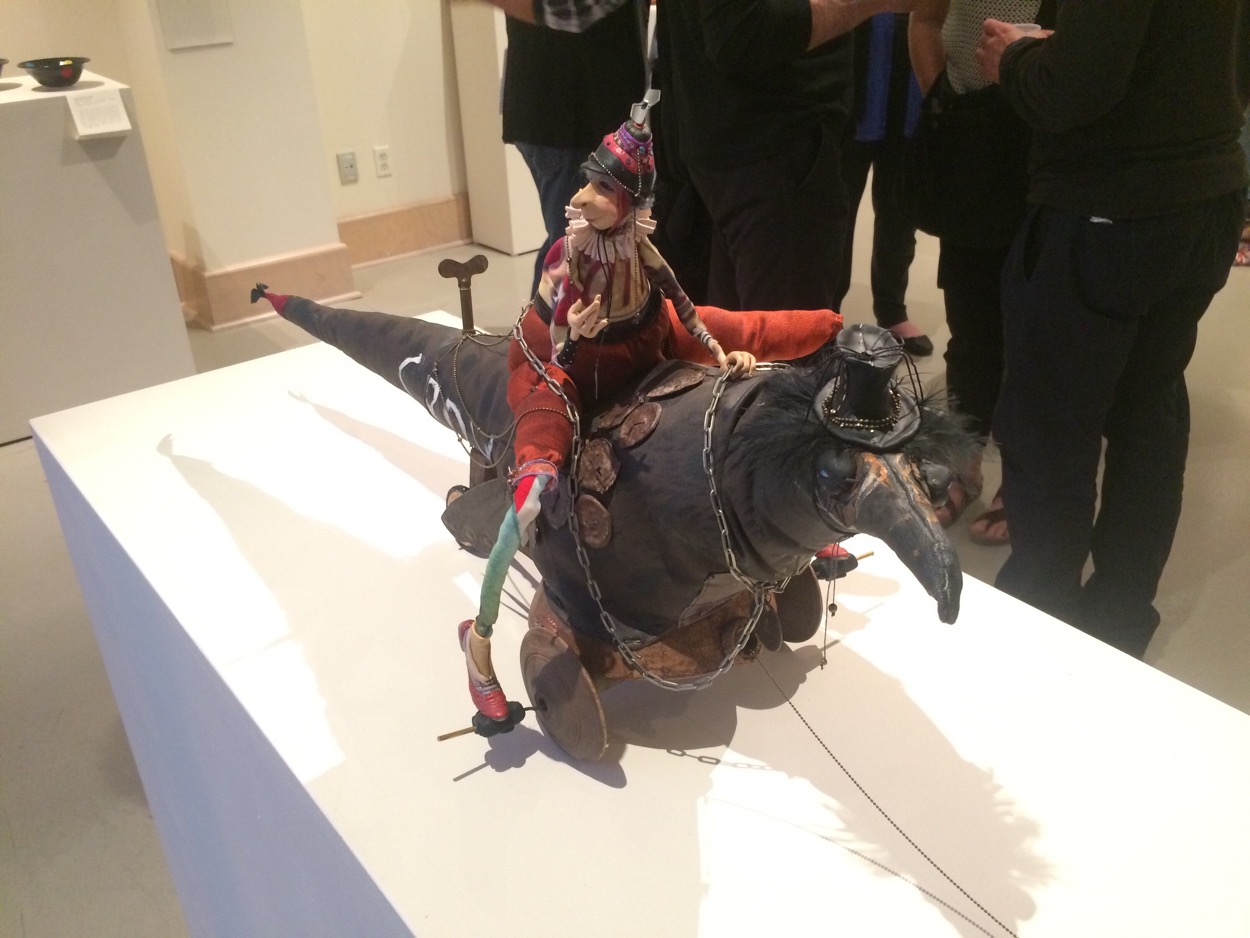 We also got to see the award winning Wharton Esherick inspired stool created by Neil Cronk. One word keeps repeating each time we see this piece but viewing it in this setting made us do a double Wow!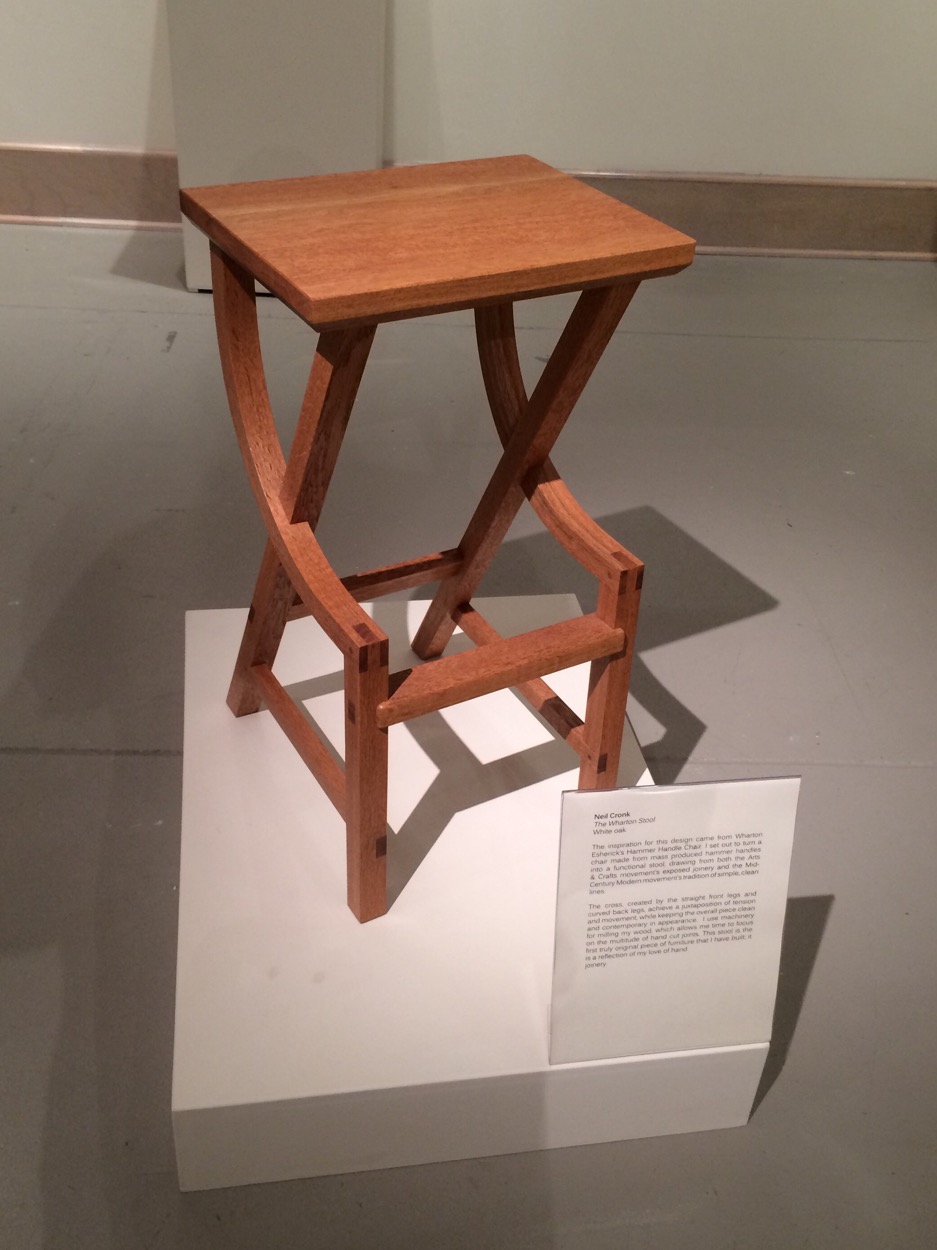 There was a great turnout and we had an awesome time meeting friends and viewing some equally awesome art and craft!