We spent another great evening last night at Point Rock Concerts, this time with the incredible Martyn Joseph.
We had never heard Martyn before but during the course of the evening we quickly became big fans! His performance was simply awesome. To put it mildly, we were blown away.
Playing to a packed house he followed one great song with another, stopping only to give us a breather and to give some background on the upcoming song. He has an almost unlimited repertoire of over thirty years of songs and kept mainly to his most recent releases. However, he occasionally dug in his treasure box of memories to bring us a favourite or two of his from the past.
As a activist, some of Martyn's songs focus on world issues. Through his captivating and unique song writing style he brought various social injustices, particularly human rights, to light while keeping us completely engaged and very entertained. We found it very uplifting, almost spiritual, especially when we all joined him in singing On My Way.
Some of the other tunes from this extensive playlist that he shared last night included: Still A Lot Of Love Around Here, Not A Good Time For God, Crossing The Line, Clara, So Many Lies, Beyond Us, Let Yourself, Lonely In America, Brothers In Exile and a great cover of Bruce Springsteen's Thunder Road.
We came home with a better understanding of our place in the world, the plight of others and the warm, fuzzy feeling of knowing that we just experienced a totally, magical evening of song.
Here's a few more photos from the concert: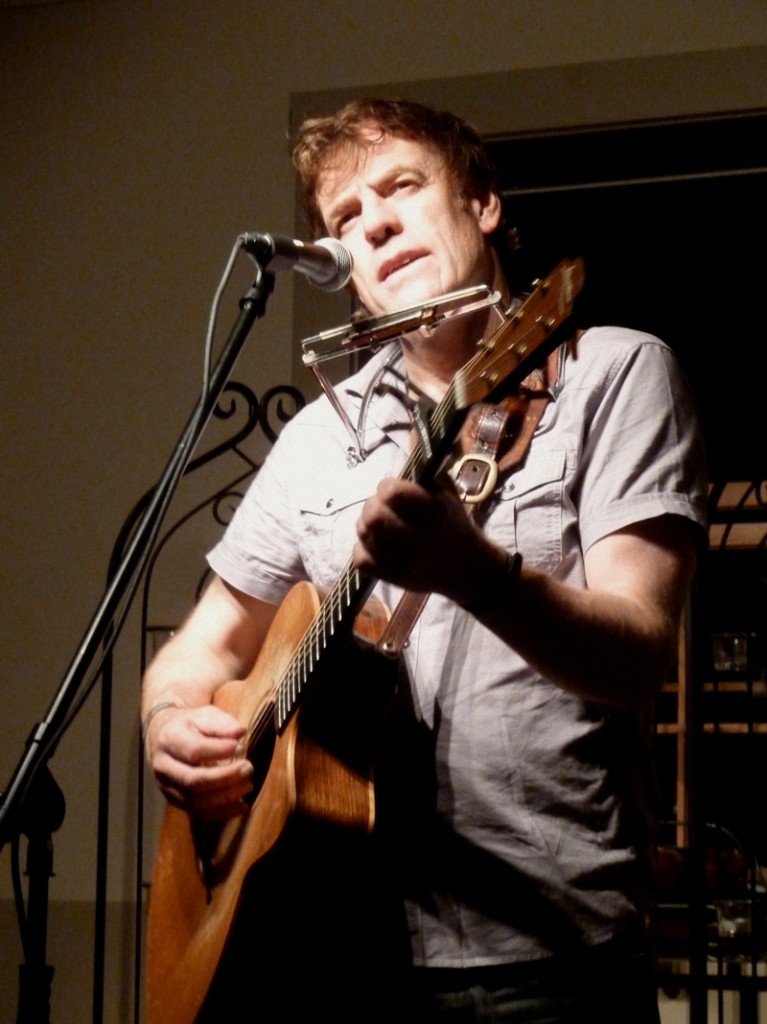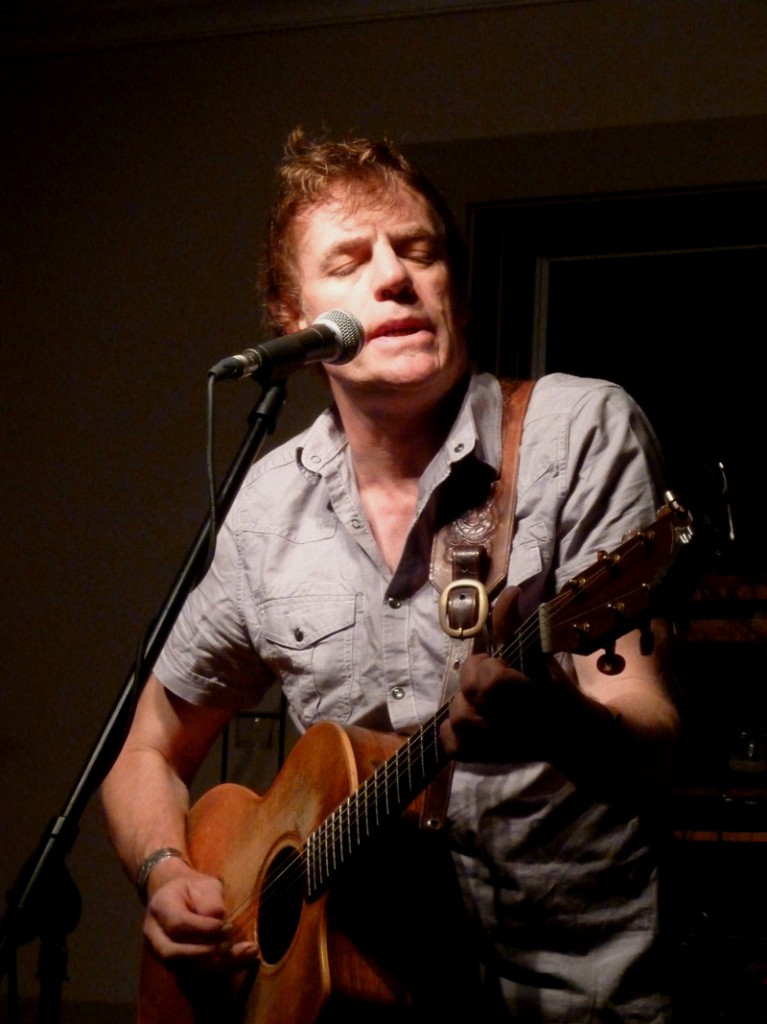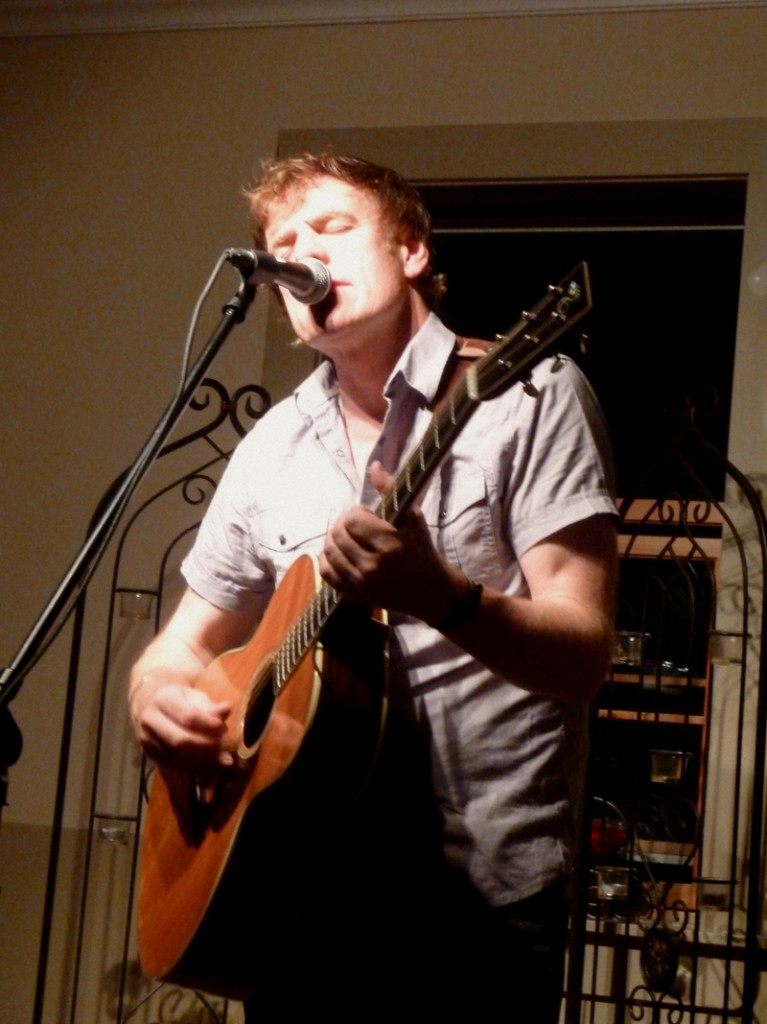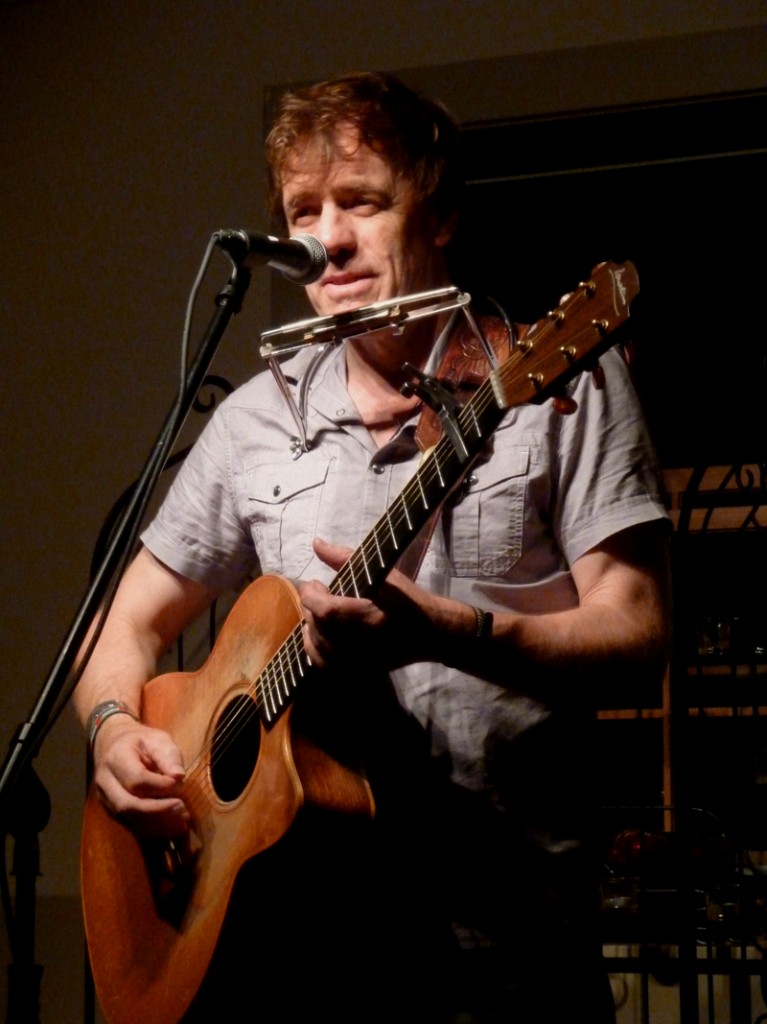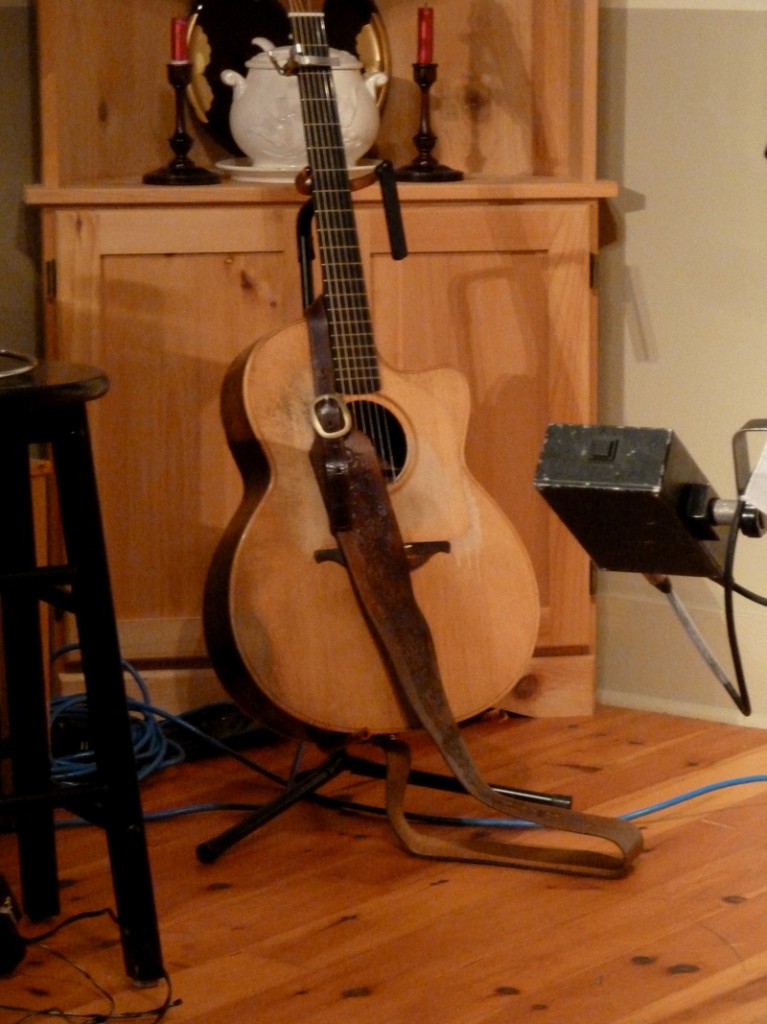 And here's Martyn singing On My Way at a Barnados Charity gig in his home city, Cardiff with the help of the audience:
To date, Martyn has more than 30 albums released. He will also be releasing a new one next month that will be a compilation of Bruce Springsteen covers! He is often likened to Springsteen so we're really looking forward to this!
You can find out more about Martyn Joseph on his website or Wikipedia and follow him on Twitter and Facebook.
Special thanks to Mary at Point Rock Concerts for allowing us to share her home and all this great music! And, of course, thanks to Martyn to for an awesome evening!