We finally finished this towering totem pole that had been in the shop in various pieces for the past couple of years. It stands over 3.5m (11′) tall!
Unlike a real totem pole it is not carved with symbols or figures, nor does it represent anything other than the fact that we have more space again in the shop. 🙂
We occasionally acquire small Cherry logs, usually large branches. We cut them in 40cm (15″-16″) pieces with plans to turn vases, hollow forms, etc. but over time some crack and split. So we took these cracked and split pieces, turned them round, carved some rings and grooves, drilled a hole down through the center, threaded them on rebar, glued them together with a heavy-duty outdoor adhesive and we had a pole, a towering totem pole!
It was fun to do and it does look pretty cool. It will make a great addition to our patio and hopefully satisfy us until we get the time to carve and create a more realistic one, something that has been on our minds for a long, long time. 🙂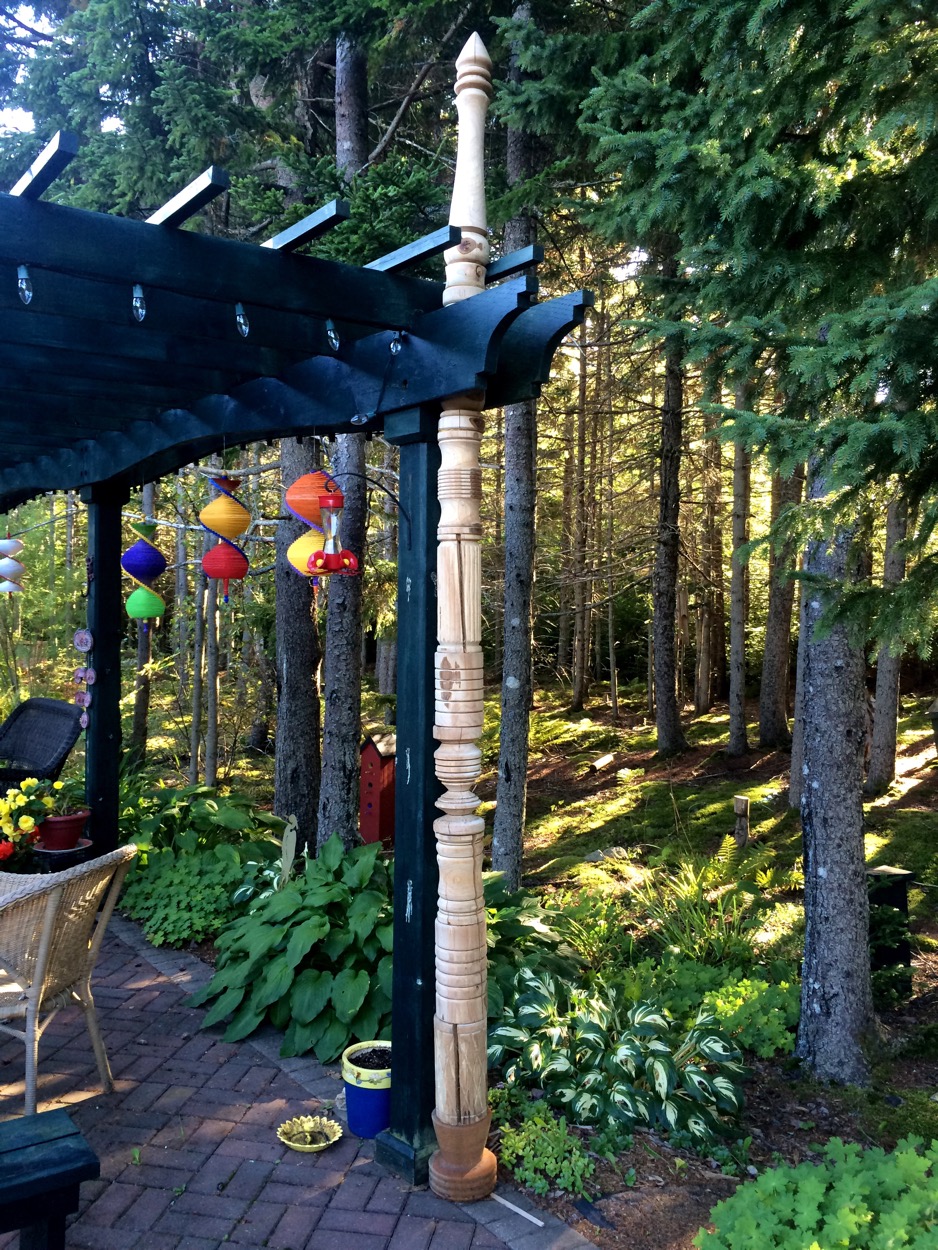 Back to the shop…