Here's a piece that we recently finished that we call 'All Pent Up'. We don't usually name our pieces but because it was heavily decorated with pentagrams and star shapes we thought that in this case it was appropriate.
The piece is made from locally harvested Black Cherry and it has been heavily burned and carved. It is painted with milk paint and finished with beeswax. It is approximately 7″(18cm) in diameter and 3″ (8cm) tall with the lid on. The moon disc is a found piece made of bone.
The real challenge was to turn the lid so that it would fit flat against the base. Because of the star shape the lid had to follow the curve of the base exactly or there would be a noticeable gap between the lid and base. Likewise, the lid ring had to fit into the cavity correctly. Turning this was one of those moments where it was obvious that God was guiding our hands – it was achieved on the first attempt!
Here's some more photos: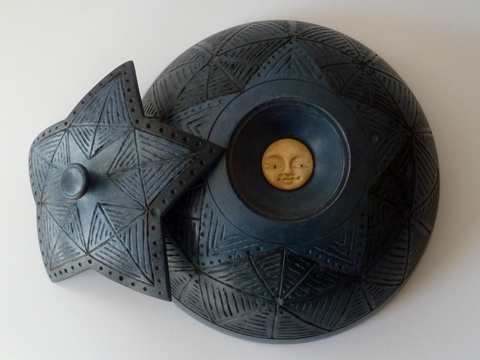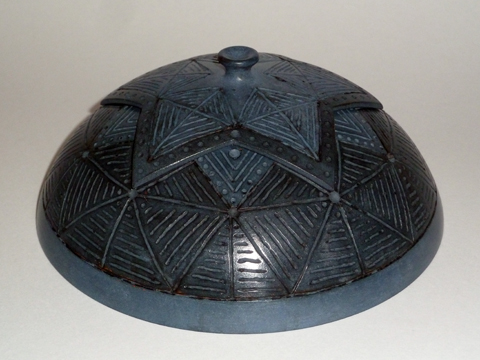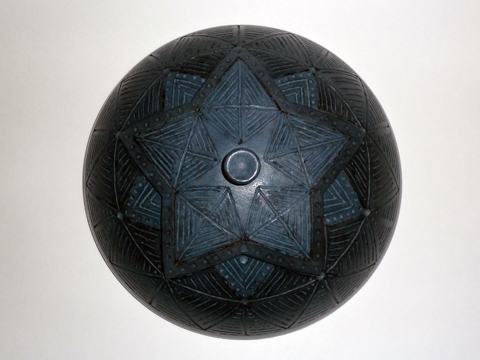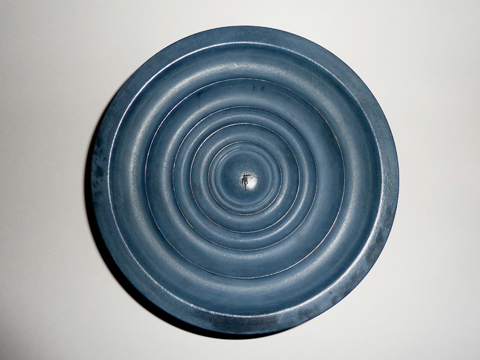 Here's a few photos of the piece as it was being made: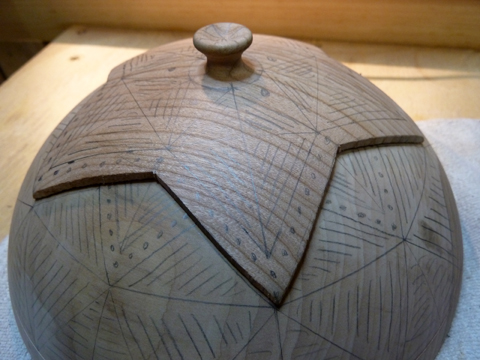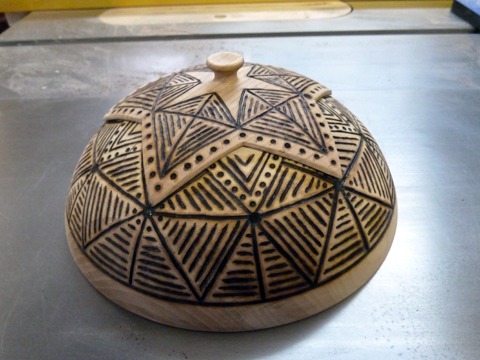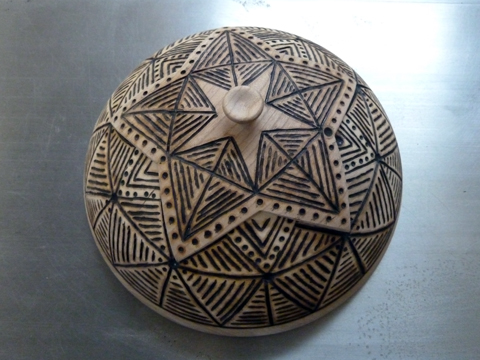 Although we had a vision of this piece painted you can imagine our dilemma at the point above where just a finish coat or perhaps a bit of stain would have made an equally appealing piece.
This was certainly a fun project and a challenging one. It brought together a lot of different aspects of art and craft that we had been working on lately. We look forward to doing more pieces along this line.
Back to the shop…
Update February 11th, 2012 – This piece came in 1st in the Intermediate Level Faceplate Category at the Nova Woodturners' Guild 2012 Annual Competition! Glad we decided to paint! 🙂