Here's a couple of small turned boxes made of Cherry. They are approximately 1 3/4″ round and the taller one is 2 1/4″ tall and the smaller one is only 1″ tall. Both are finished with just a bit of beeswax.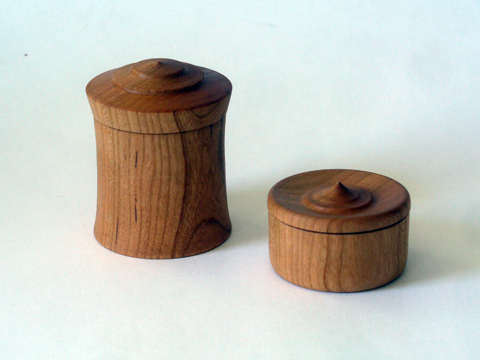 The sides of the larger box are slightly concaved while the lid is convexed with a couple of decorative tiers. The smaller box is straight sided with a slightly concaved lid.
Like the small boxes of Ash I did back in April these turned Cherry boxes take no time at all and are fun to turn.
Here's a photo of them with the lids off: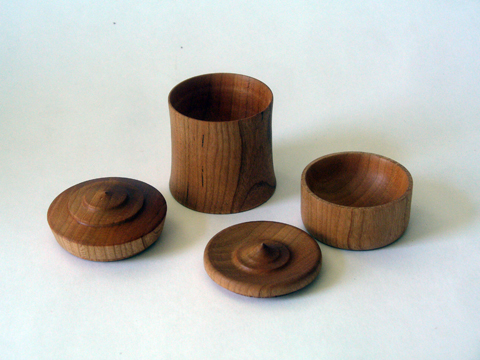 Back to the shop…