Here are three small turned boxes that were a whole lot of fun to make. They can be used as a small jewelry box, a gift box or to hold a treasured memento.
Each one is made of Ash and only about 2″ in diameter and height and finished with a bit of beeswax.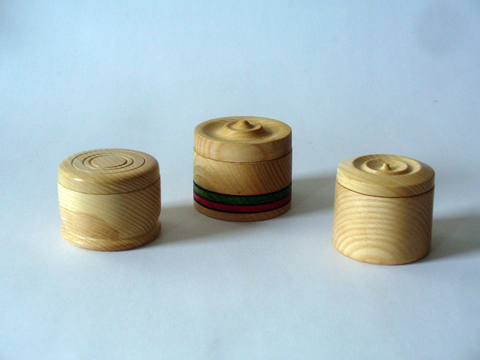 The lids are loose fitting and each one is turned with a different design. The larger box is also decorated with a couple of wire burned rings and color.
Here are some closeup photos of each of the boxes: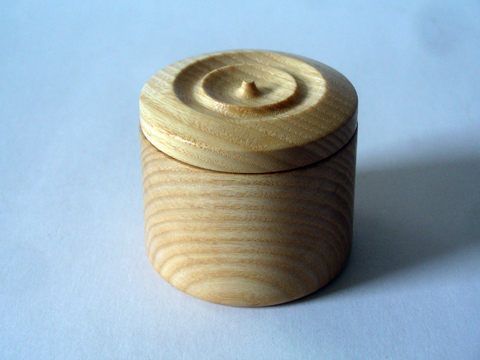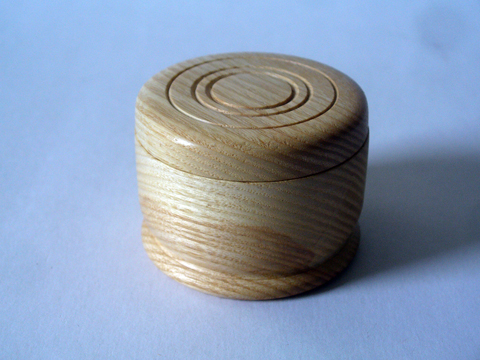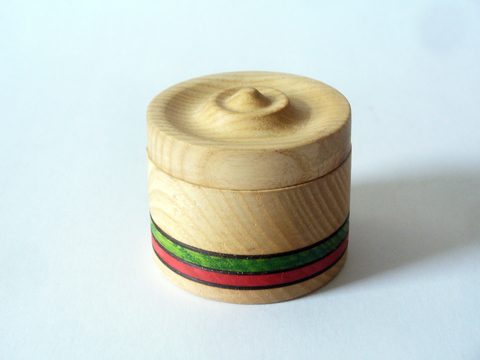 These are a quick little project that offer all kinds of design possibilities and make a great skill set practice item. I enjoyed making them so much that I'm sure there will be more in my future. 😉
Back to the shop…