I recently created 'Gentle Safari', a small box made out of African Zebrawood and Ebony, to store ones life's little treasures and memories.
As you traverse the great plains of life you acquire small mementos along the journey. These little tokens are kept to remind you of the blissful times. As they accumulate you realize that you require a special place for them to be stored, a place for safe-keeping, a place that they are easily accessed, to remember or to share their tales.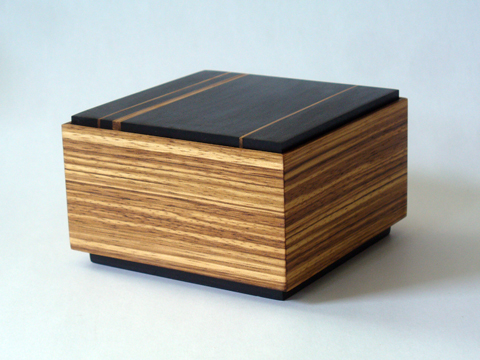 It features a drop-in ebony lid that has been accented with three, almost parallel, Zebrawood strips that gives the sense that they will meet at some point in the distance. The bottom is also accented with a strip of ebony. The ebony base raises the piece almost 3/8 of an inch, elevating it with a hint of shadow. The sides are African Zebrawood.
It stands almost 3″ tall and is 4 1/2″ square. It is finished with wipe-on poly and lightly sanded between each coat to give it a velvety touch.
Here are some more photos: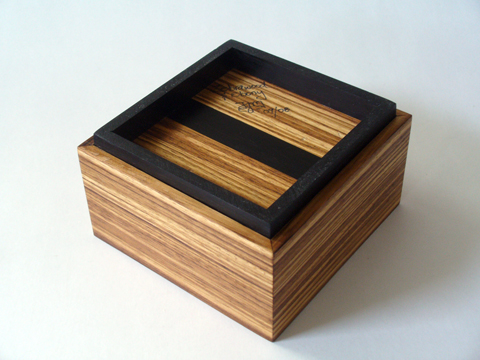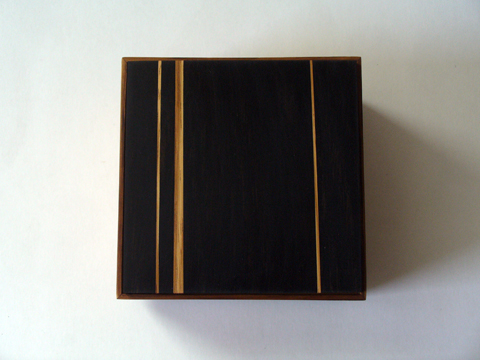 This was truly a joy to make.
Back to the shop…