We first walked The Shearwater Flyer Trail over a month ago and shortly afterwards heard that there were more caches being added soon so we decided to wait until then to do this post. We returned earlier this week to finish up this 'cache run' (presently there are 15 caches on this relatively short trail!) so this post is two, two posts in one. 🙂
The main part of the Shearwater Flyer Trail is a 5km (3 mile) well groomed, flat trail located between trailheads on Bisset Rd. (N44 39.436 W63 26.926) and Caldwell Rd. (N44 37.568 W63 28.951) in Dartmouth, NS. It continues across the road from this point for another 2-3 km and leads into the Shearwater area. The Bisset Road trailhead is located just across the road from one of the trailheads for the Salt Marsh Trail.
The Shearwater Flyer follows a portion of the former railway route that connects the Salt Marsh Trail and Atlantic View Trail. Because of the trail's ideal round trip length of 10kms (6 miles) it is a very popular trail for walkers and bicycle riders. There are several wooden bridges that go over small waterways that lead to larger lakes in the area.
There was a fair amount of wildlife on the trail. We saw butterflies, grasshoppers, a snake, caught a glimpse of a rabbit and found hints of bear. Here are some photos:
Here's the snake we saw. When we were young we used to call them 'Fire Snakes' because of their bright red/orange belly. They are really called 'red-bellied' snakes. We prefer calling them 'Fire Snakes'. They are about a foot long and don't bite. Once caution though, they stink so if you handle them… 🙂
Off trail near one of the caches is this huge rock: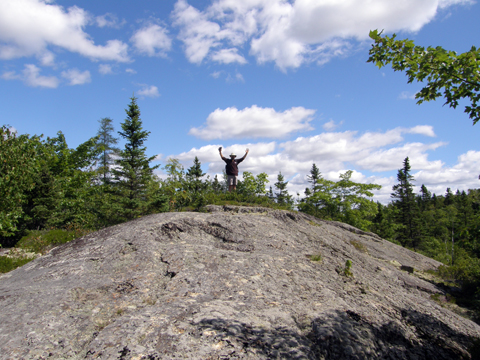 Here's a remnant of the old railroad:
Here's a little friend: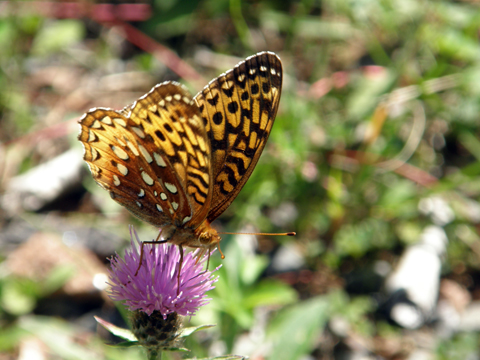 He/she was definitely friendly: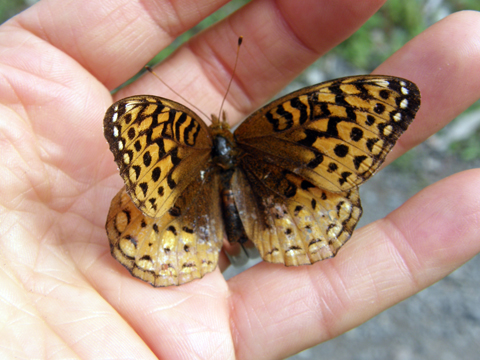 There are several benches along the trail. One offers this view: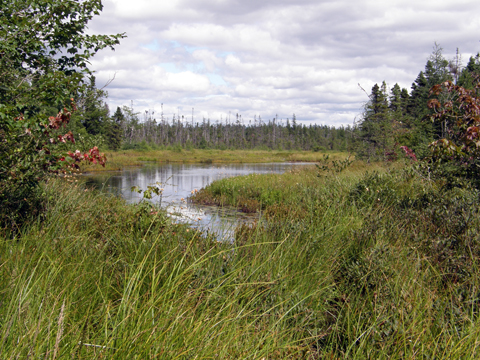 Here's a view from one of the bridges: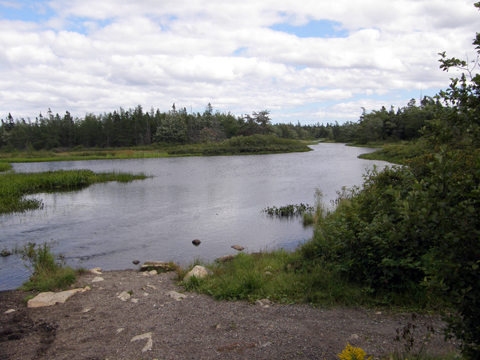 We're still not sure if bears poop in the woods but they sure do it on the trail: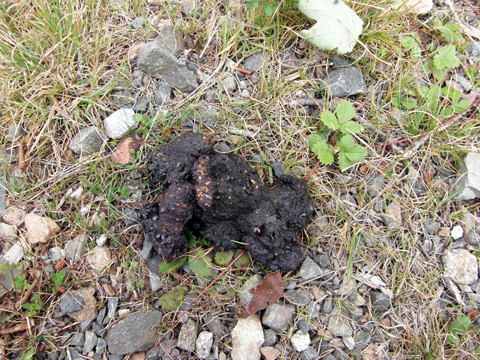 What a difference a month or so makes: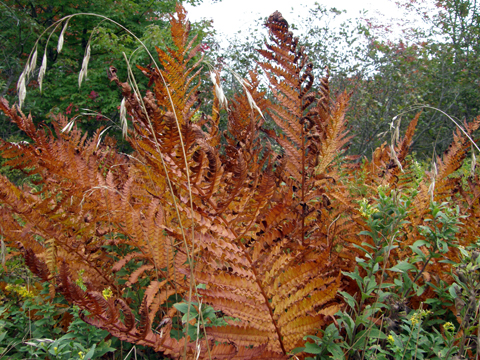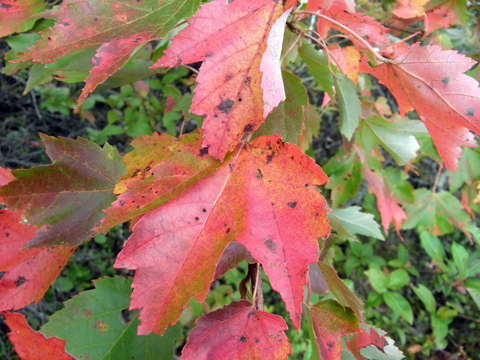 There are quite a few apple trees along the trail: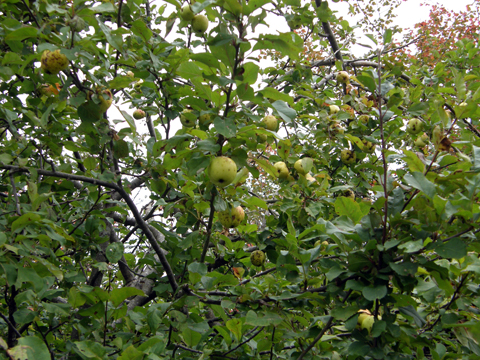 Here's a summer hold out: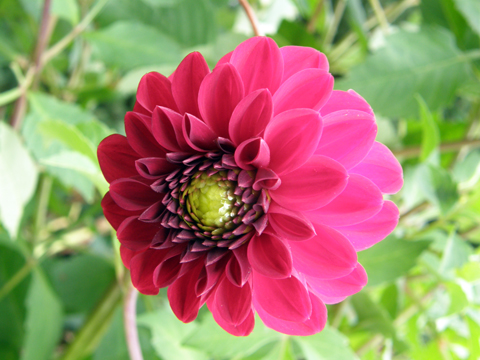 This is a beautiful trail with lots of caches and we enjoyed both visits. It was neat seeing how much it changed in just 5 or 6 weeks as summer turned to fall. Our second visit was especially momentous because mrs_go found her 100th cache here!
We're sure that we will visit this trail again, if only for a great walk or bike ride.
Special thanks goes out to cache hiders krasherjack, the 1st Shearwater Scouts, matty43, imafish123 and especially 4fitzs for making this one fun cache run!
Keep on cachin'
This post was originally posted on our now defunct website, Geocaching Online