We just got back home from having a great time at the 3rd Annual Nova Scotia Spring Kickoff for Geocaching! The afternoon was a mix of great conversation, great food, a travel bug exchange and prize draws.
As in years past it was held at Curly Portables, a local grub pub. Curly Portables is known for its 'lumberjack' size burgers and infamous 'Curly' fries. It's a place steeped in history – "Curly was born around 1895, somewhere in the Rawdom Hills of Nova Scotia. At the early ago of five (he was a BIG BOY) he began working in the woods cutting firewood for his mother. She sold it to the nearby villages and their moose Chocolate and Mickey hauled it in. (They couldn't afford horses.) Curly had accidentally killed his father Perfect Peter a couple of years earlier when he felled a large hemlock which landed on Perfect Peter's head. His mother Pretty Peggy…" Well, you get the idea…
Here's a photo of Mickey Moose: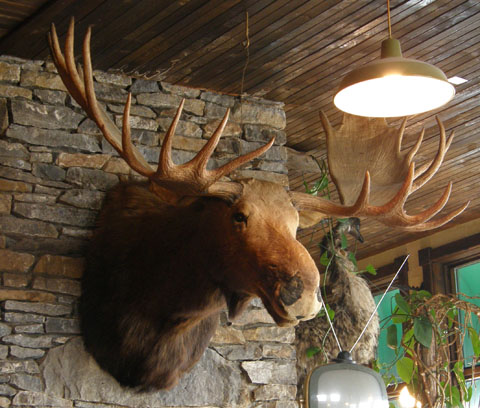 Roughly 80 Geocachers were in attendance. This was a bit smaller than in past years but likely due to this being a long weekend: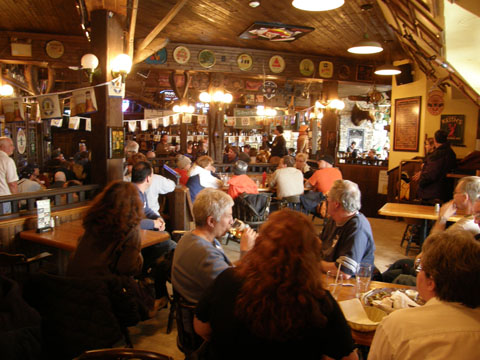 It was a great time. A big thanks goes out to the organizers and the sponsors!
You can read more of the history of Curly Portable here
Keep on cachin'!
This post was originally posted on our now defunct website, Geocaching Online