Well, we did something today that we have wanted to do for some time – we walked the Salt Marsh Trail. We have been on the trail dozens of times but we have never walked it end to end. It was not that it is that long; it was more the fact that it's a one way trail, meaning that when we reached the end we would have to walk back. Because the Salt Marsh is an EarthCache we thought that it was fitting that we walk its full length today. All in all, with cache runs we logged 15kms (9 miles).
A Salt-Marsh is a coastal wetland that is one of the most biologically productive habitats on Earth. They are rich in marine and wildlife and sometimes called tidal marshes, because they occur in the zone between low and high tides.
One of the predominant features of a Salt-Marsh is the Smooth cordgrass that grows. Smooth cordgrass, like most Salt-Marsh plants, is called a halophyte because it can tolerate salt water, a feat that most plants can not achieve. In fact, Smooth cordgrass has salt glands that excrete salt onto the leaf surface. The habitat formed by this plant provides vital nursery and feeding grounds for young fish and crabs. It also supplies food and cover to a variety of marsh birds and other animals.
Today we saw a dozen or so Great Blue Heron and sand pipers. In the past we have seen a family of Red Fox. The Salt-Marsh is also home to osprey, bobcat and otter.
We also logged four other finds today, all which were fun and unique. One in particular stands out – it was a real treasure chest! Not only was it quite large but held a trove of goodies. We've never seen so much stuff in one cache before. Truly a treat!
Here are some photos of the Salt Marsh Trail: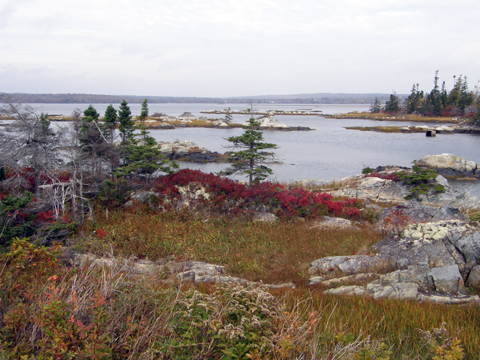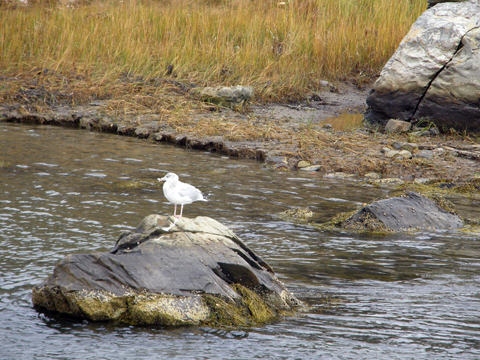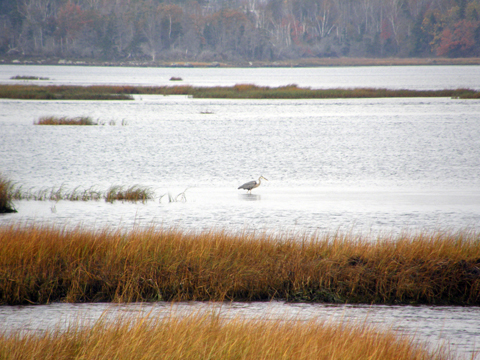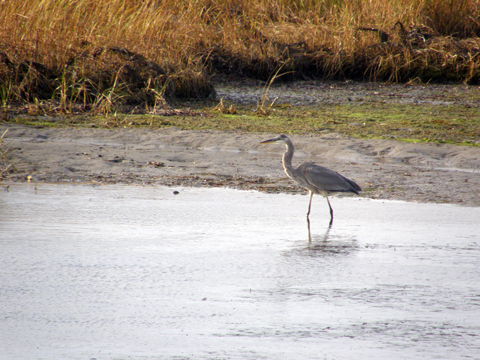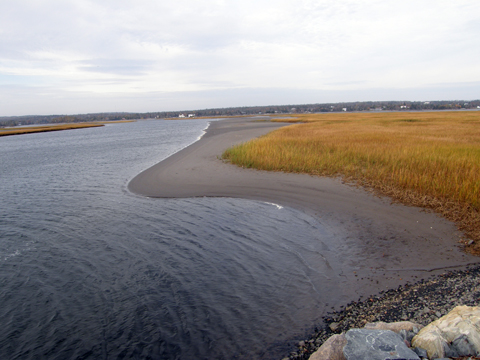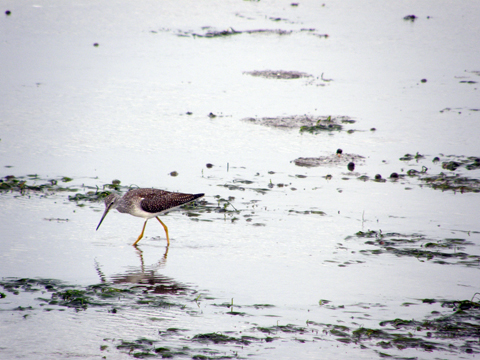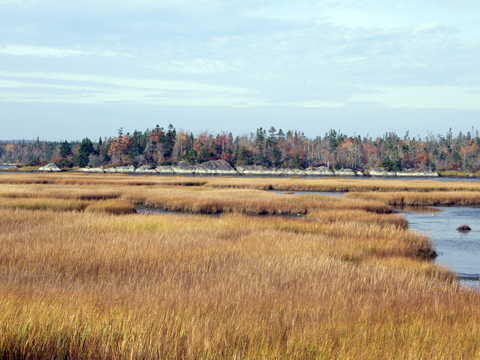 It certainly was a great afternoon. We had an exhilarating walk, found five Geocaches and learned a bit about Salt-Marshes. Who could ask for more?
If you would like to go Geocaching on the Salt Marsh Trail (and we suggest that you do!) the main trailhead is located near Dartmouth, NS on Bissett Road at N44 39.451 W63 26.870, the West Lawrencetown Road entrance is located at N44 39.784 W63 22.647 and you can find the available caches here.
Keep on cachin'!
This post was originally posted on our now defunct website, Geocaching Online