I went to a Sorby Tool demonstration this evening hosted by Clive Owen from Robert Sorby Tools. He demonstrated a variety of tools and techniques including the Spindle Master, Texturing and Chatter tools and their Spiralling System.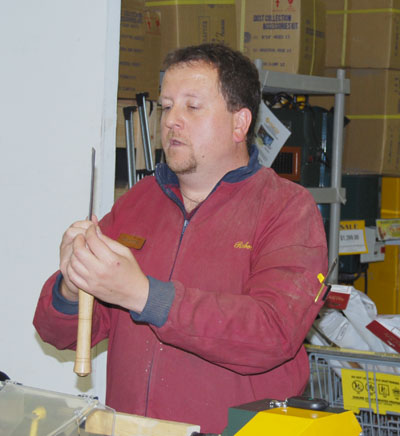 Robert Sorby Tools is one of the world's leading manufacturer of fine woodturning tools, woodcarving tools, chisels and lathe accessories. They are located in Sheffield, England.
The Spindlemaster is flat on one side and oval on the other which is supposed to make 'dig-ins' a thing of the past. Because of this it is quite popular with woodturners. It's use appears to mimic both the skew and spindle gouge in it's use.
The Texturing, Chatter and Spiraling tools offer a unique options for different decorative finishes to your work, including orange peel, striated and ribbed patterns.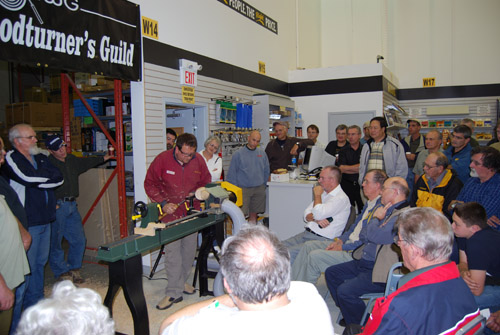 It was a great demonstration and very informative. There were quite a few examples of work being passed around for viewing which gave a close up view of the results that can be achieved. Various tools were passed around as well for that 'hands on' feeling.
Apparently this was the best attended demonstration on Clive's country-wide two month tour.
The demo was held at our local Busy Bee Tools store and was also a monthly meeting of the Nova Woodturning Guild (and my first!) with about 70 members attending.