After a bit of a scramble, this month's meeting of the Nova Woodturners Guild was held at our local Busy Bee Tools store. The feature of the evening was a presentation by our longtime friend, Mel Larsen from SIA Abrasives.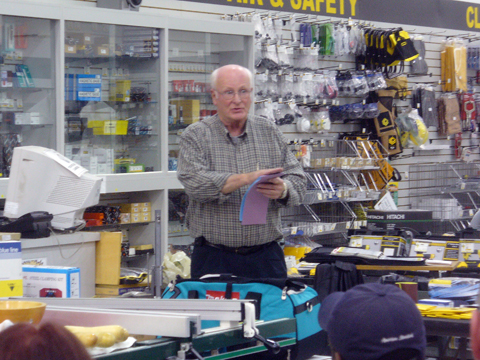 Mel is always a welcomed visitor because he brings a wealth of information on the latest and greatest products and happenings in the abrasive world.
On this visit he introduced us to several new products in the SIA line including foam abrasives, foam sanding blocks, the 1950 Siaspeed line and abrasive wool. Some can be seen here in a photo of the samples that were available to us: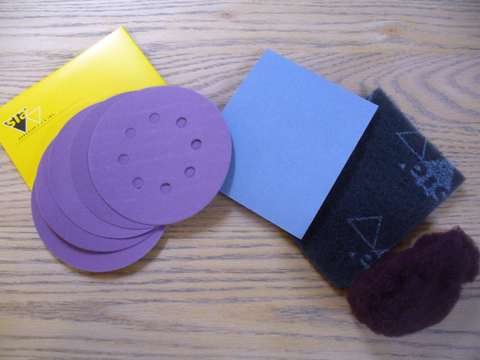 The pink colored Siaspeed products use a high-performance sanding mineral that ensures a very high removal rate and long life. Its new stearate concept reduces clogging and offers a consistent, uniform finish. It comes in a full grit range from 40 to 1500 grit.
The Sia abrasive wool is a blend of abrasive grits, bonded to strong, soft fibers. It is easy on your hands, long lasting and will not rust.
The Sia soft paper-backed foam abrasives now come in as high as a 6000 grit!
The new sanding block uses Velcro, allowing one to easily and quickly attach any grit of abrasive.
In addition to the new products Mel also had several great finishing tips for us, though not all specific to woodturning:
After power sanding always give a final hand rub.
Optimum drying temperature for polyurethane and lacquer finishes is 17C (62F).
Slow down the speed at which we traverse an electric sander. We go too fast!
Sand hardwoods to a maximum of 120 – 150 grit.
As always, Mel interweaved his presentation within humorous stories and appropriate antidotes, making it a very educational and entertaining portion to the evening.
The meeting began with the new social time where the members had the time to chat and peruse the library.
Following this there were several announcements including the reason for the change in venue this month. Apparently, due to construction at the community college where we usually meet we will not be having meetings there for at least the next year. The NWG executive is looking into other possible venues for future meetings.
It was also announced that the club's new website is now officially open and located at http://www.novawoodturnersguild.com/. Check it out and if you are a Nova Woodturners Guild member, join us in the forums and post your project photos for all to see! If you are not a member and interested in what we have to offer please consider joining the Guild. Here's what we did at some of our past meetings.
There was also a short Show and Tell and several member's projects on display: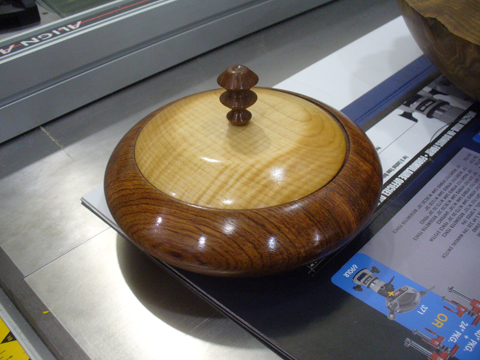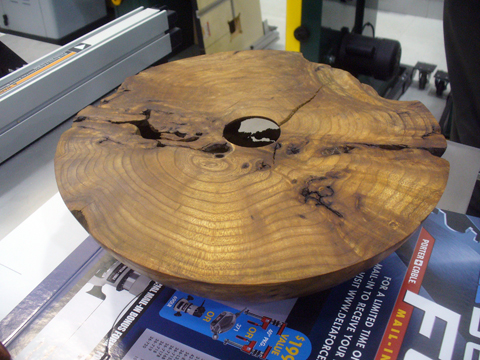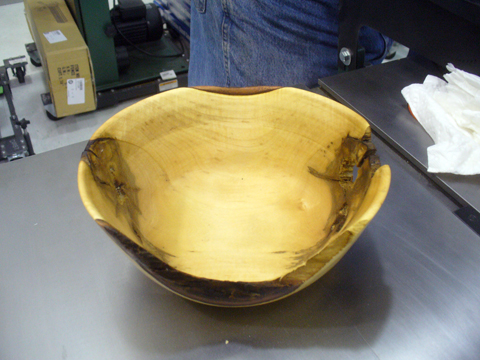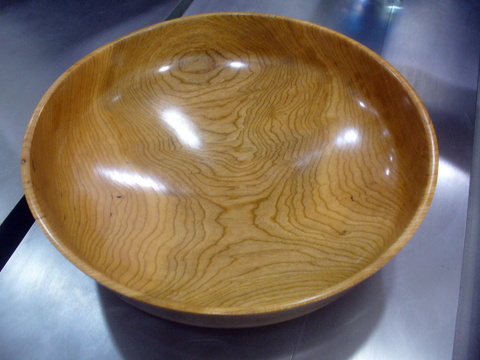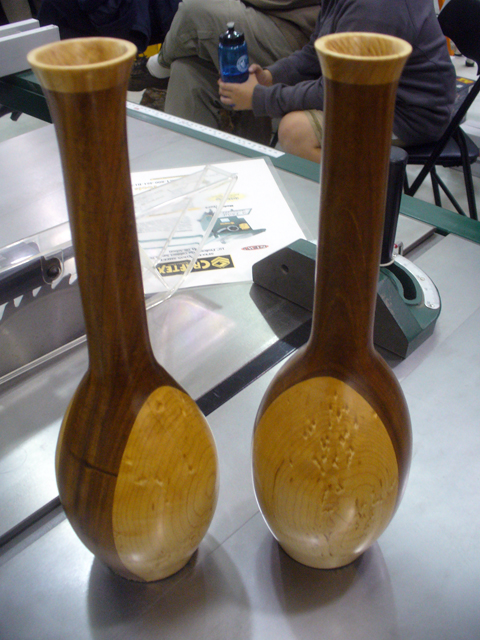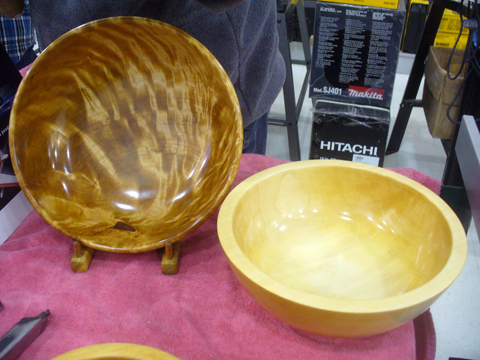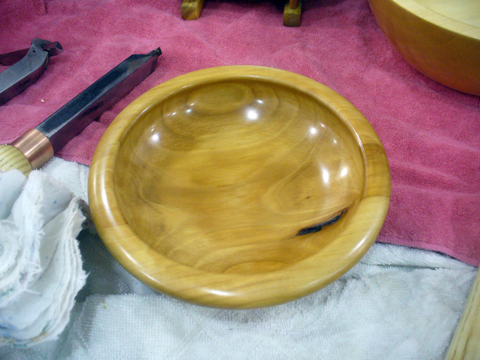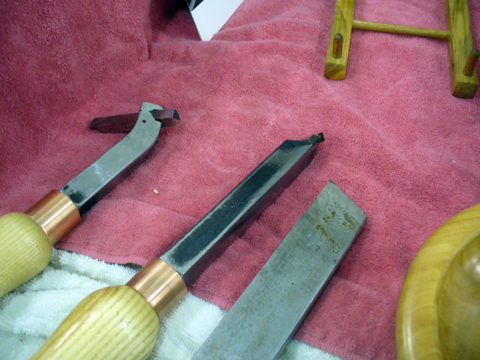 The evening finished with a draw for a variety of items including several varieties of wood and some pen cases. There was also a very successful auction for a couple of pieces of Indian Rosewood that were donated by Halifax Specialty Hardwods that raised $100. for the club!
Special thanks to Mel and Sia Abrasives for a great presentation and samples. Thanks to Busy Bee Tools for allowing us to hold our meeting there! Thanks also to the almost 40 members attending that made this great meeting.
Back to the shop…