This month was the final meeting for the 2009-2010 season of the Nova Woodturners Guild and as tradition has it, the Annual General Meeting.
The meeting began with the reading of past meeting minutes and then went directly to business issues that included an update on our meeting location for next season. We will continue to meet here at the local Home Depot as the new Nova Scotia Community College is still under construction. A big round of thanks and appreciation was voiced for Home Depot for allowing us the opportunity to hold our meetings here.
The Financial Report was given and it was unanimously accepted to move it to the auditors for review. The member auditors reviewed it and approved it.
Candidates for the new Executive were presented by a member of the Nomination Committee and each Officer was unanimously voted in. Congrats to all!
The meeting also included a Show and Tell session. Here are some photos:
A Maple fruit bowl: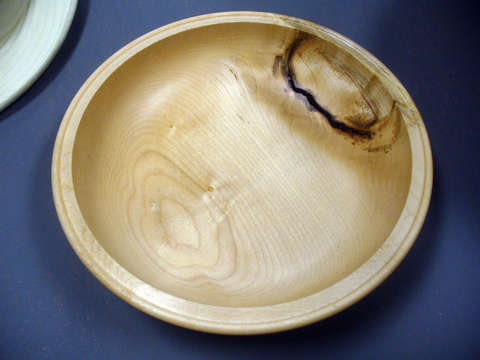 A set of nested bowls: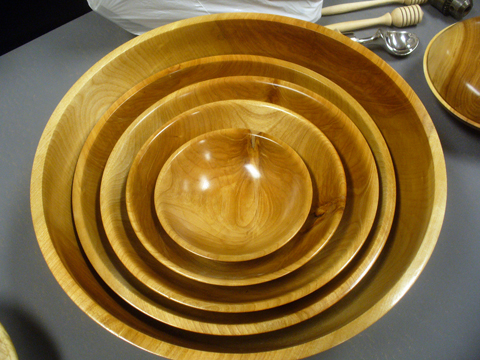 A lidded bowl made of Apple: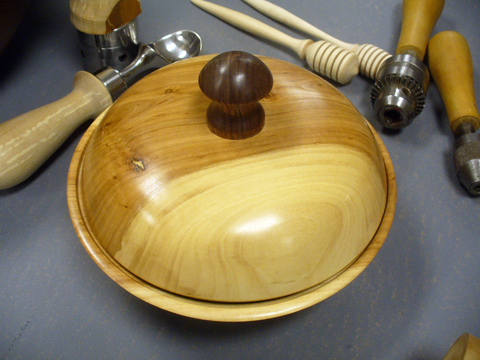 A mallet made of Apple: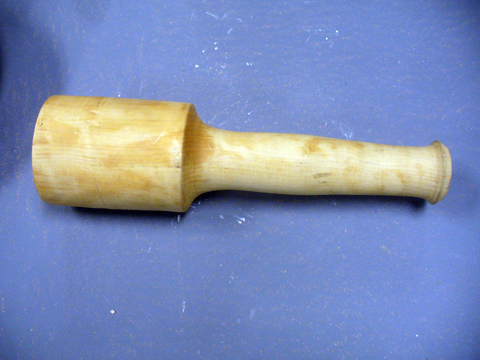 A small black and white Ebony bowl: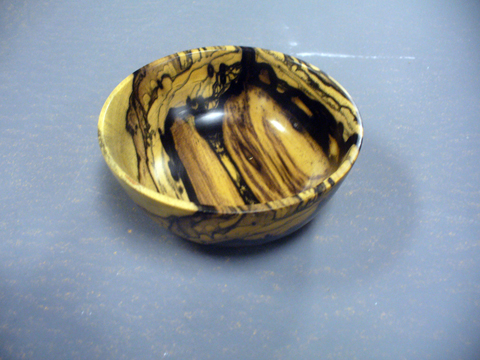 A honey dipper duplicated from a Nick Cook design. Can you tell the difference?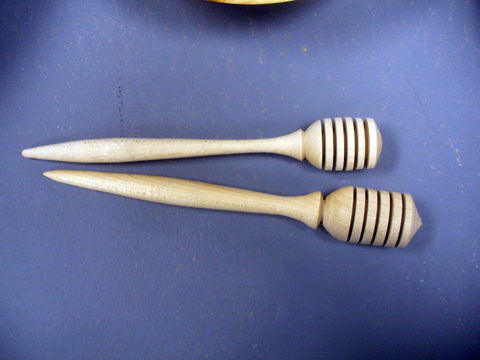 An ice cream scoop: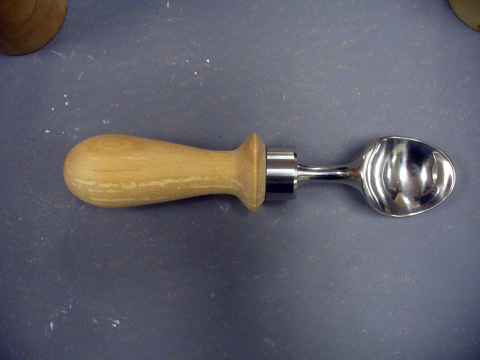 Hand drill handles: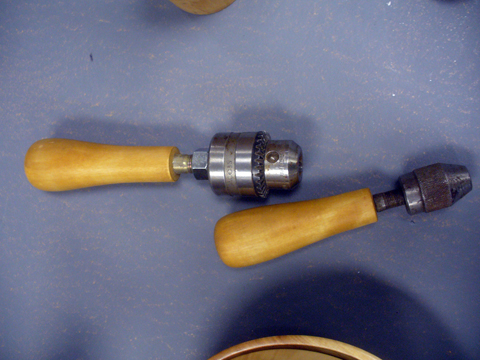 A large homemade caliper: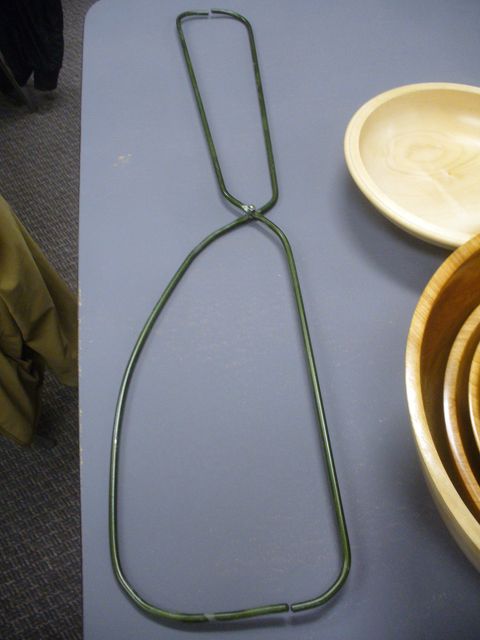 Several members spoke about their recent trip to the American Association of Woodturners Symposium in Hartford, Connecticut including the announcement that our youngest member won the complete lathe system for his entries into the Youth Workshops (Congrats!). Another member spoke on her year spent on Vancouver Island and the woodturning club that she joined while there.
The meeting finished with an auction for several lots of wood which were donated by a very generous member: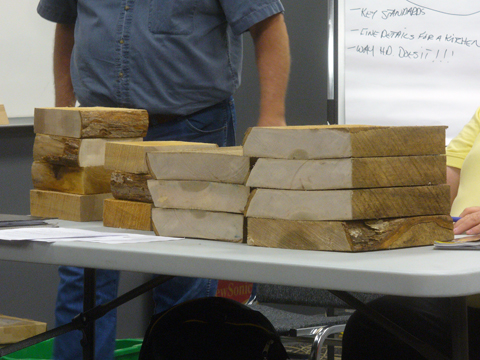 There were 22 members in attendance.
Back to the shop…