Here are a few small tea lights that we turned recently. They are approximately 2 1/2″ in diameter and 2″ tall. Each of them have their own style and design.
Like all the other pieces in the Peyoke series they feature some pyrography and they are finished with a high shine. The stained areas have a coat or two of wipe-on poly on them.
Making these small tea lights is where we started with the Peyoke series. We found it really hard to see my ideas on pieces of scrap wood and we wanted to see them in real turned projects. Obviously, for these 'practice pieces' we wanted something quick and easy to do but that would give good representation of what we had in my head. The tea lights fit the bill perfectly, and in addition to being a great 'canvas' they ended up becoming quite a nice little project when completed. We turned a dozen of them in a short time which gave us the springboard for the larger pieces.
Here's some more photos of these three, starting with this one: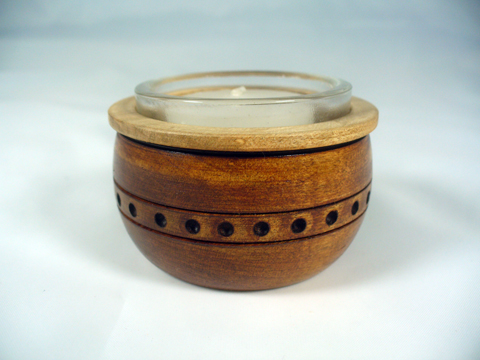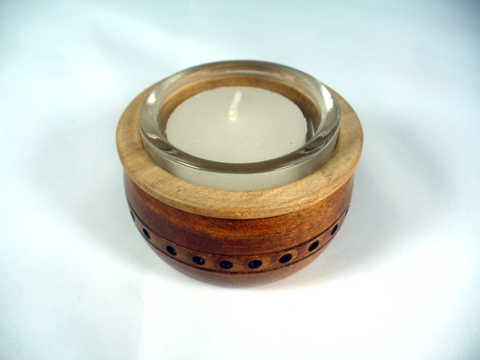 And the next one: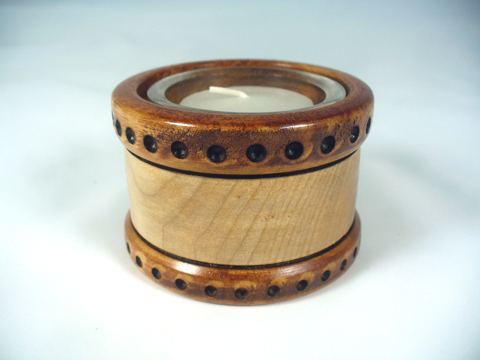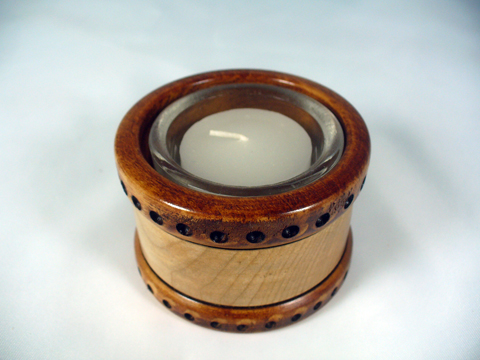 And finally: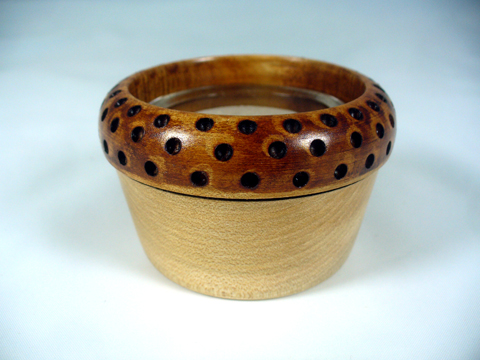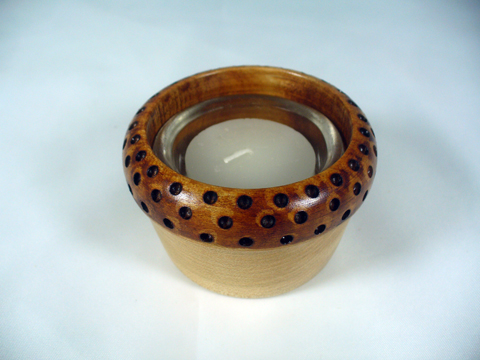 Back to the shop…