Here's a small Maple hold bowl. It's just over 5″ in diameter and 2 1/2″ high.
The bowl has a nice curve to it that fits comfortably in your hand when you pick it up (hence, what we term, a 'hold bowl'). It also has a small foot that gives it a bit of lift when sitting on a table.
The piece of Maple that we used for this was actually a piece of driftwood. We were surprised at how white the wood was inside though you can see a few spots where it has discolored a bit.
Here are a few more photos: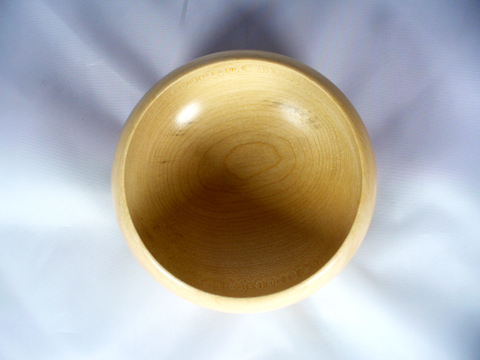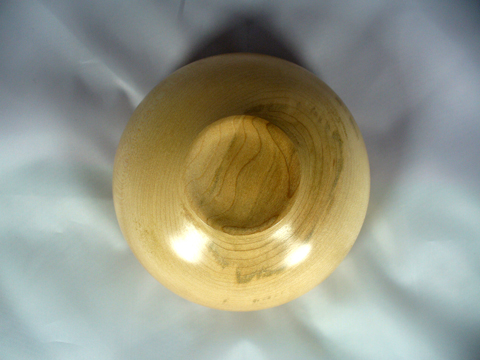 Back to the shop…