Here's a Birch bowl with a double rim that I turned recently. I found that it turned and finished up very nice and the grain contrast showed through very well.
It features an inner rim which gives it a bit of a different look and the corresponding sloped side accents it.
The darker red of the heartwood also gives this wooden bowl a unique look, adding to its overall appeal.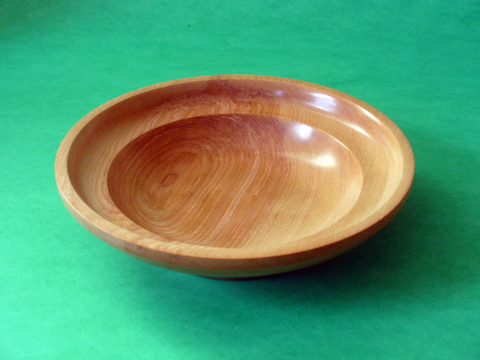 It is approximately 6.5″ in diameter and 1 3/4″ tall. It is finished with EEE Cream and Shellawax.
Here are a few more photos from different angles:
From the top: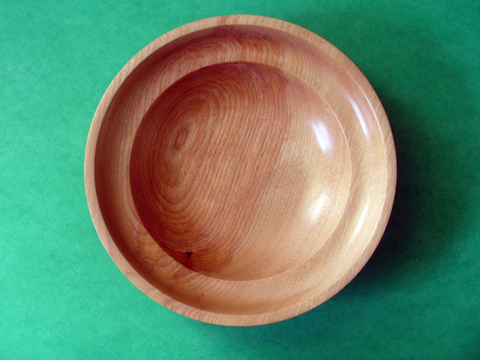 From the bottom: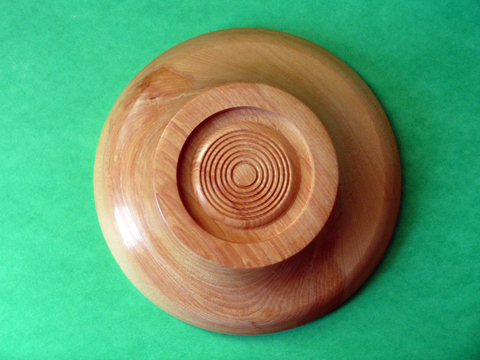 From the side: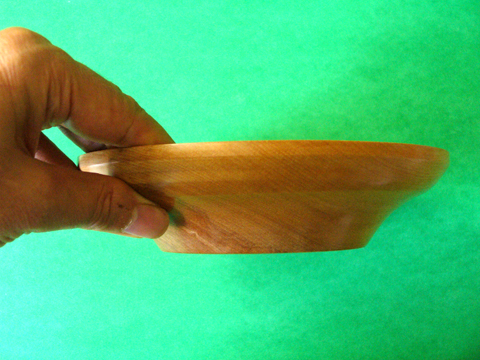 Back to the shop…