Here is a plate that I turned out of a piece of Curly Ash. It was a real treat to see the curl appear as it was turned. This was doubled by the fact that I had never heard of curling in Ash. Here you can see the curl running across the lower bowl of the plate: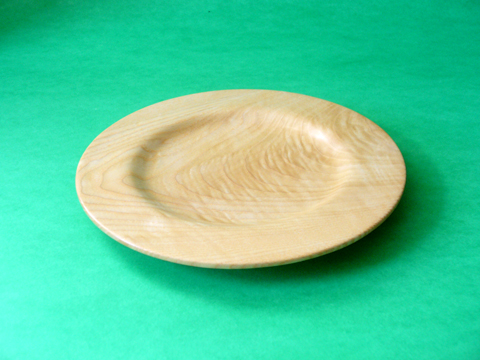 The plate measures 7″ diameter and it is about 3/4″ tall with an 1/8″ rim. It was finished with EEE Cream and Shellawax.
This was the first plate that I turned and I'm quite pleased with it.
Here are some photos of different views:
A top view: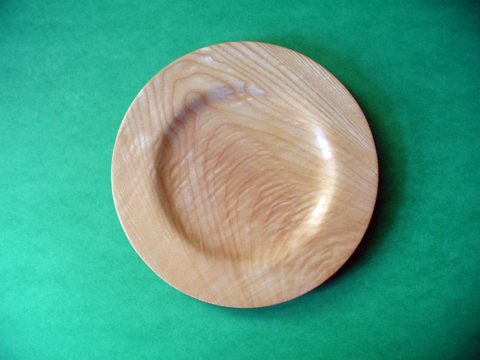 A view of the bottom:
And a side view: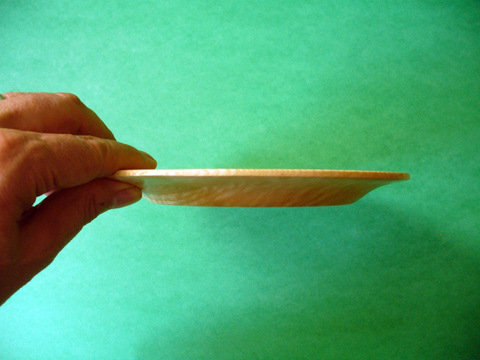 Back to the shop…