Here's an enclosed bowl that we recently turned, burned and textured. It features a wide textured band that is between two thin bands that were burned with a series of small dots and then stained.
Like the Textured Maple Bowl With Burnings the natural textured band gives the bowl a different feel and also gives a contrast to the finished and stained areas.
The bowl is made of Maple and it is 5″ (12cm) in diameter and 3″ (8cm) tall and the main part of the bowl is finished with EEE Cream and Shellawax, the stained area is finished with wipe-on poly and the textured area was left natural.
Here are some more photos: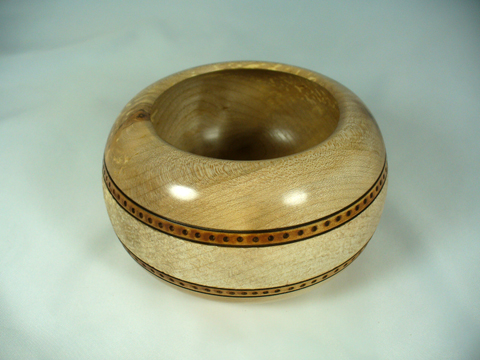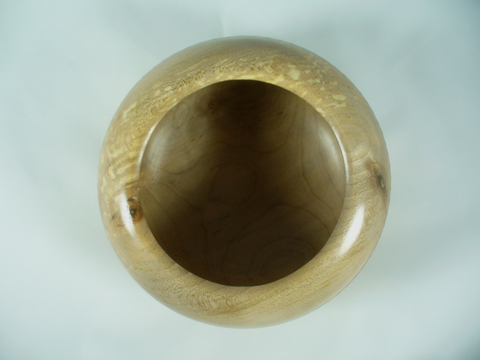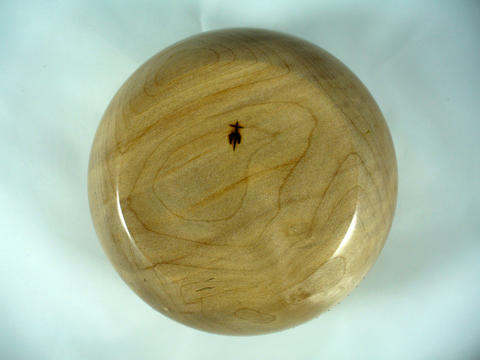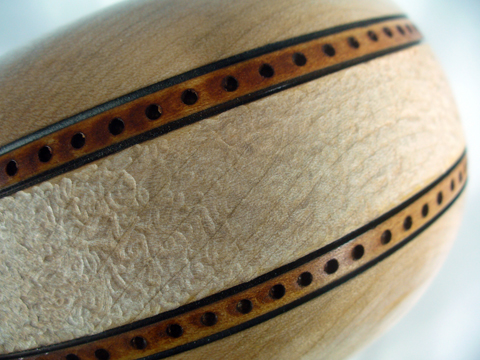 Back to the shop…