Here's a Maple Celebration bowl just in time to kick off those summer get-togethers with friends and family!
This one features a deep red rim circled with a branded design that accents the gold and browns of the spectacular spalted grain.
It measures 25cm (10″) in diameter and 11cm (4.5″) tall, large enough for a salad for any occasion and definitely a statement piece!
Here are a few more photos: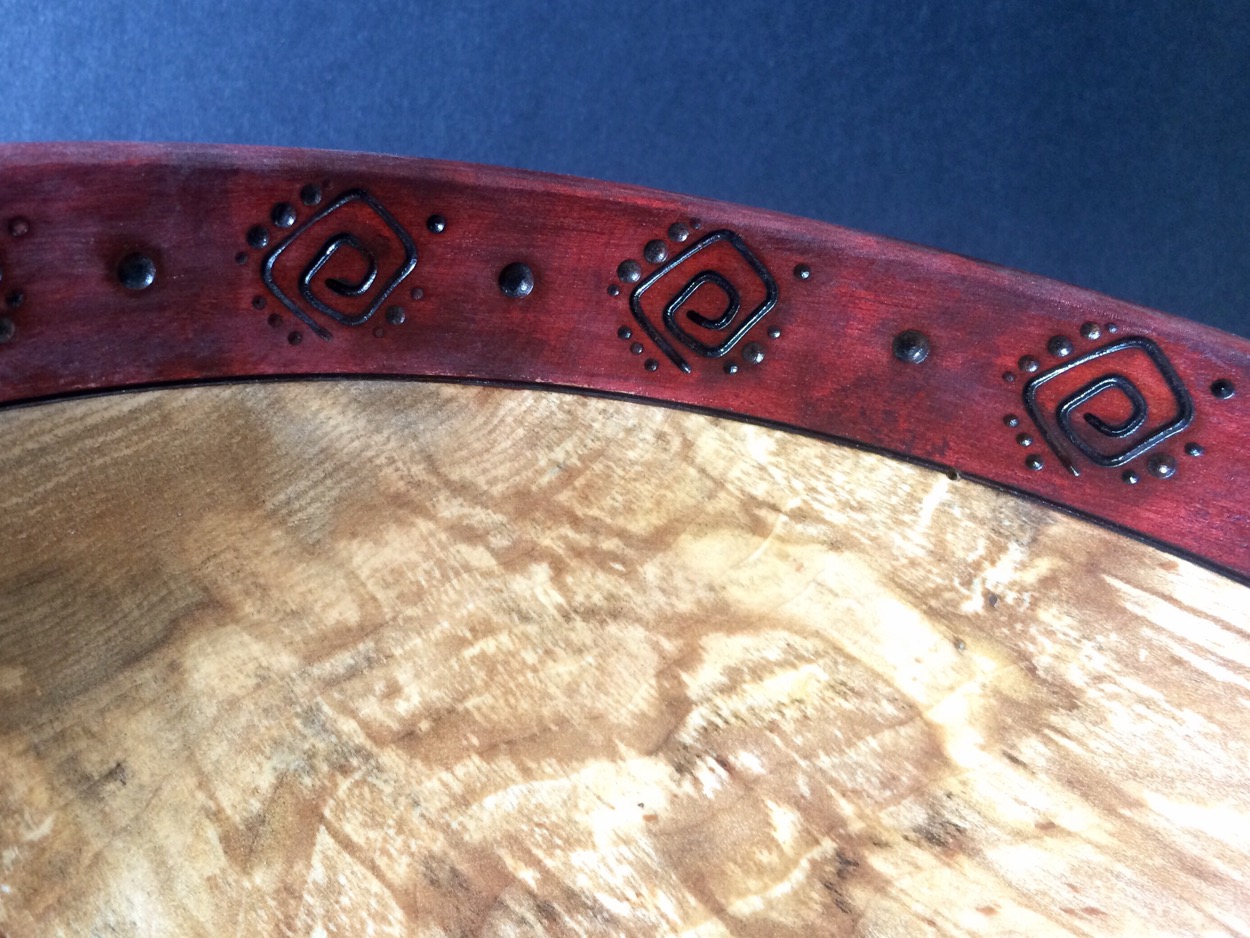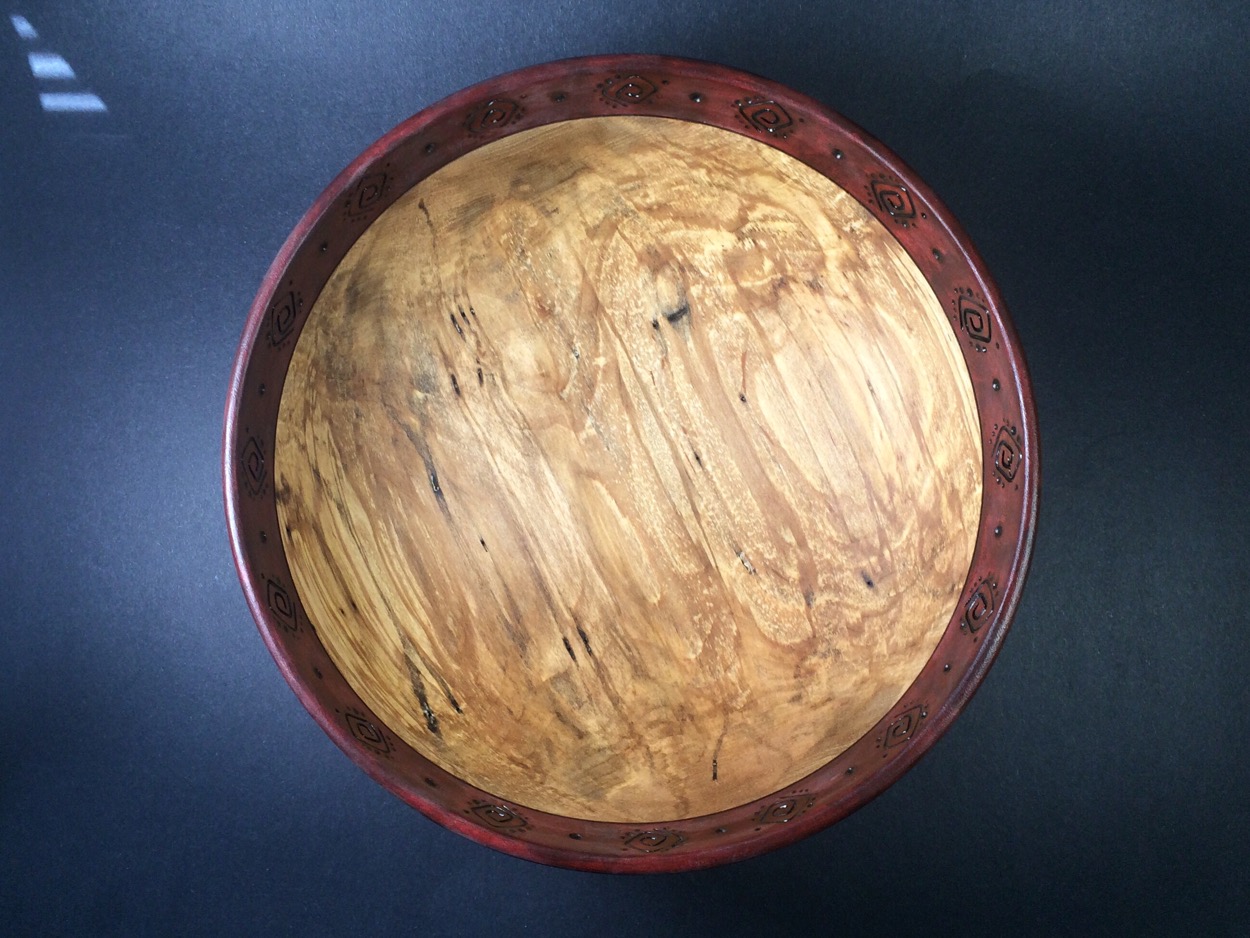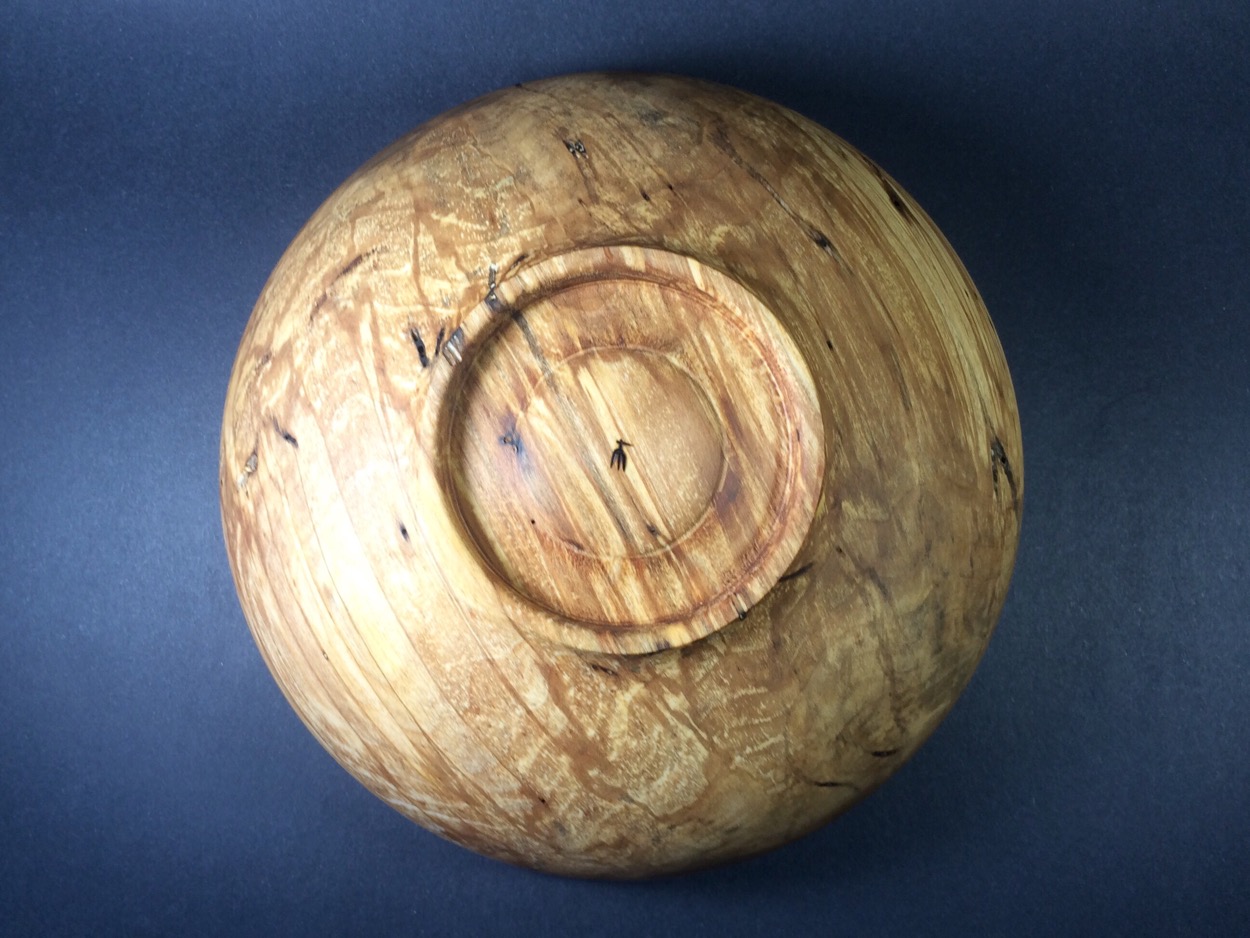 Back to the shop…