The Nova Scotia Designer Crafts Council and Craft Alliance, in partnership with Breakwater Studios created an awesome series of six short documentary films about some of Nova Scotia's master craftspeople called Life's Work: Six Conversations with Makers.
We have included them here for your viewing:

You will will also find the "Official Trailer" and "Behind The Scenes" videos included here too.
To view just click the individual images below:
[envira-gallery slug="lifes-work"]
We had the good fortune to be invited by our friend, Steven Kennard, to the screening of this series in a local movie theatre where we got to see them on the big screen with the big sound. Afterwards there was a question and answer period with the artists, producers and film crew. The event was to celebrate the artists, acknowledge the funders, film makers and organizations involved in the project, and give the artist's friends and family a chance to cheer them on. And oh, how we cheered them on! It was a great evening!
There were also a series of posters available with a quote from each of the films. There was one for every person who attended but the tough part was that we had to choose which one. 🙂 It was a hard choice to make but these are the two we chose: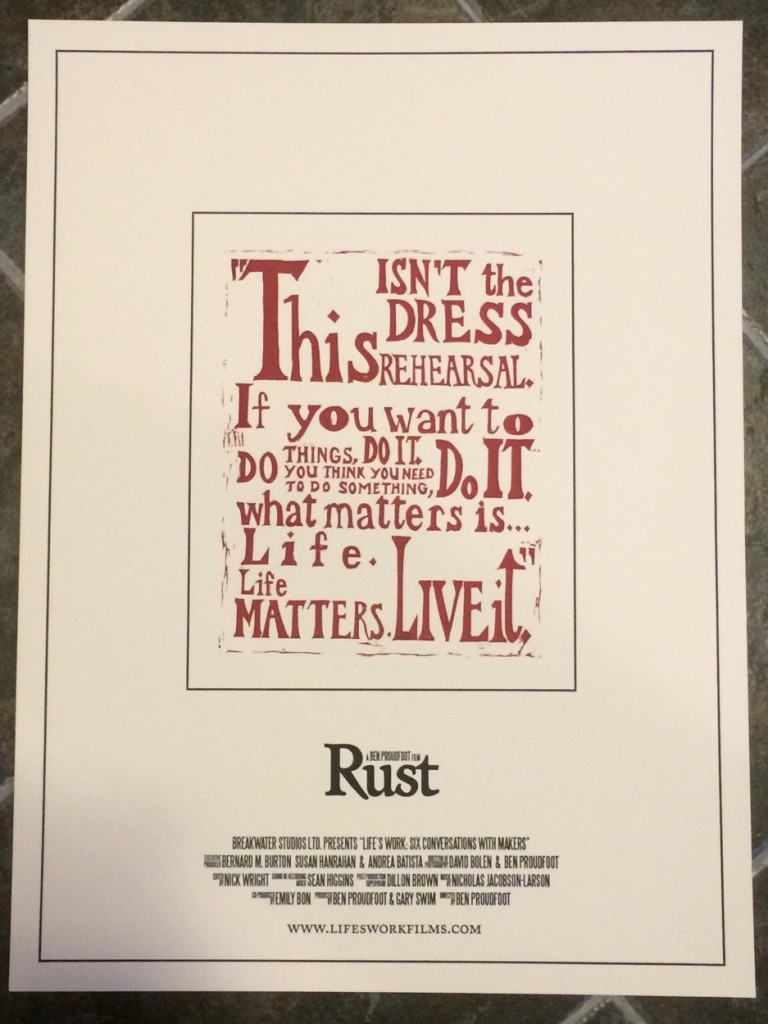 "This isn't the dress rehearsal. If you want to do things, do it. Do you think you need to do something, do it. What matters is life. Life matters. Live it." – Gordon Kennedy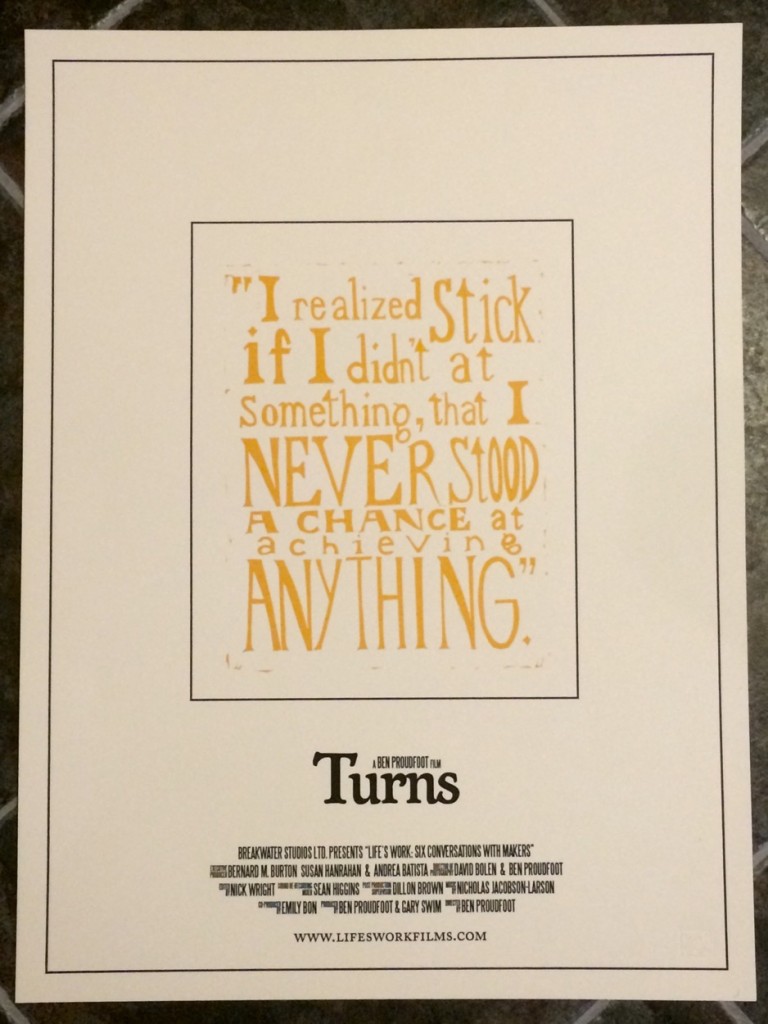 "I realized that if I didn't stick at something, that I never stood a chance at achieving anything" – Steven Kennard
This is an awesome film series and this was an equally awesome night. Please tell everyone you know about these films. 🙂
You can find out more about this series at http://www.lifesworkfilms.com