When my son was home in August he turned a paper towel holder for himself. Since my wife had wanted one for some time she then thought that there should be no reason why I couldn't make her one. Now, when she asked our daughter to turn her one I knew that I better get it made.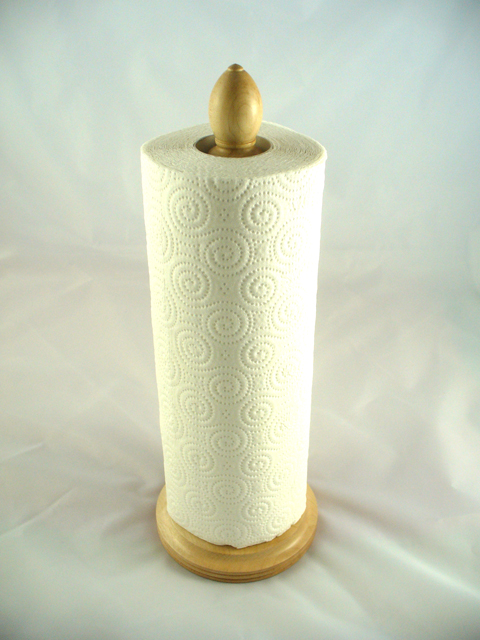 It is made out of Maple with a tapered shaft that is approximately 13″ tall from the base, making the overall holder 14″ tall. The base is 5″ in diameter that steps to about 4″. It is finished with Triple E Cream and Shellawax.
The shaft is about 1 1/4″ round at the bottom and then tapers to about an inch. This is only for esthetics during those few moments for when the roll is being changed, and of course, for when my wife is showing all her friends what a great paper towel holder this is. 🙂 It then widens to the 1 1/4″ again where the top of the paper roll rests, maintaining the same diameter for the cardboard roll to turn on.
You can see this here in this photo without the paper towel: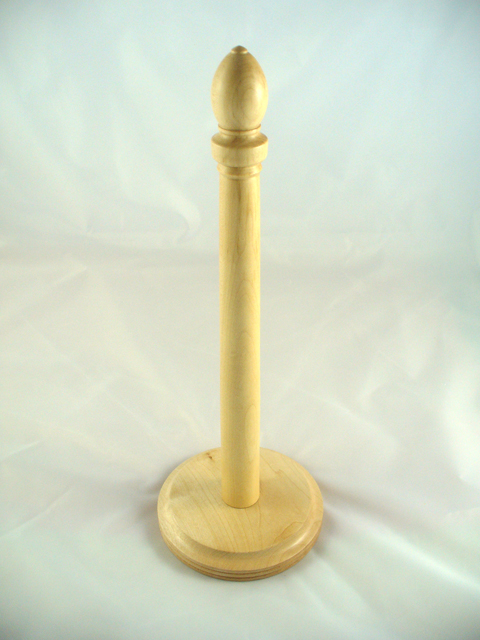 It's nice to finally have this off the list… and before one of the kids turned it! 😉
Back to the shop…