We're getting pretty board here at Ravenview! Pretty board, indeed! Check out this bonanza of Bold Boards that we recently made for the upcoming holiday season!
The contrasting, though complementing, types of different wood is what makes our Bold Boards so bold! Some of the different woods we use include exotics like Zebrawood, Padauk, Wenge, Pau Amarillo and local woods like Maple, Cherry, Birch and Walnut.
Although they can be used as cutting boards we prefer to use our Bold Boards for serving. This way they really get a chance to show off all the beautiful local and exotic woods that they are made of. Conversation starters for sure! They are great for serving sushi, cheese and crackers, sandwiches, charcuterie, just about anything!
Each one of our Bold Boards are unique. They all differ in design, length, width and thickness. Truly one of a kind!
Here are closeups of the variety of beautiful Bold Boards in this batch: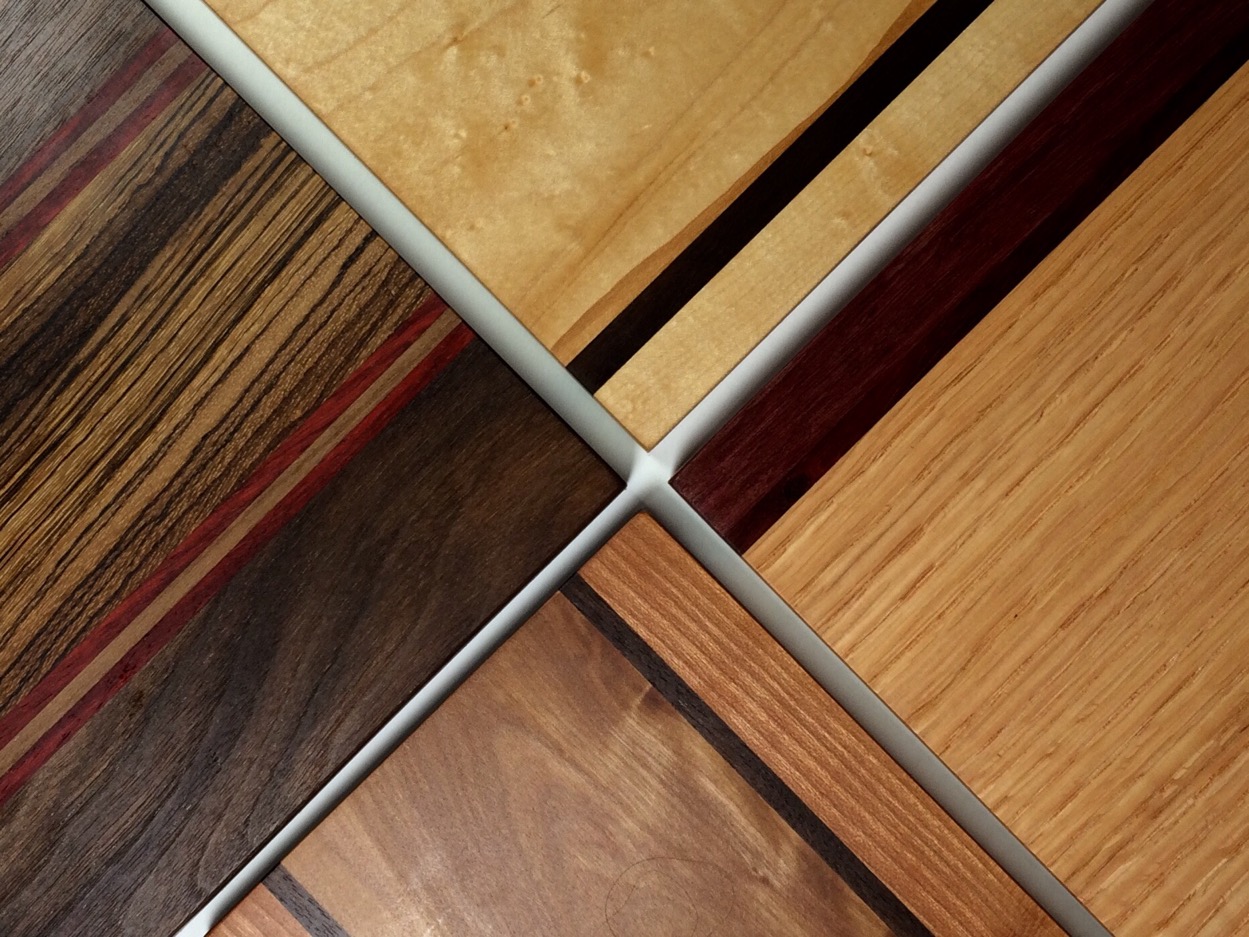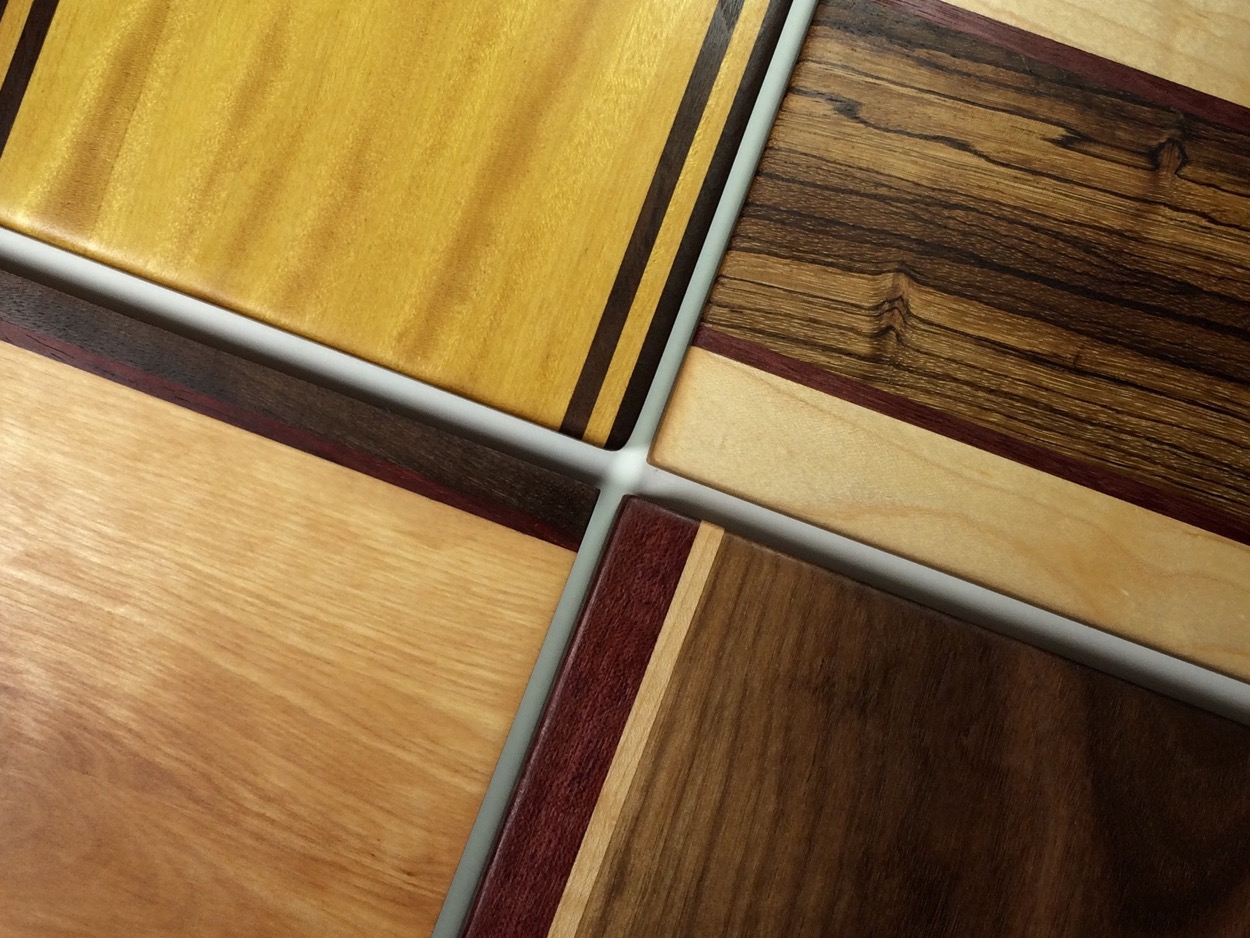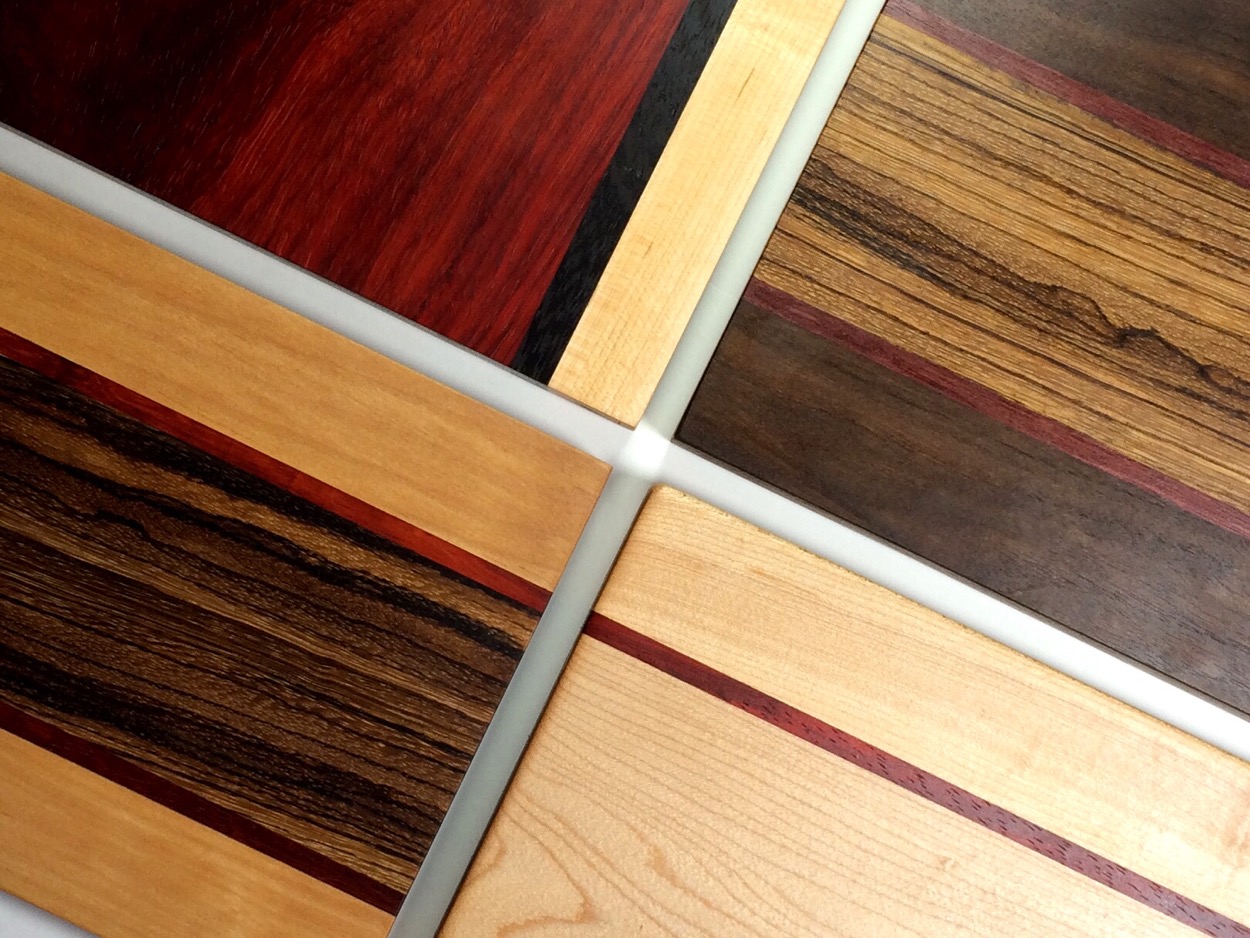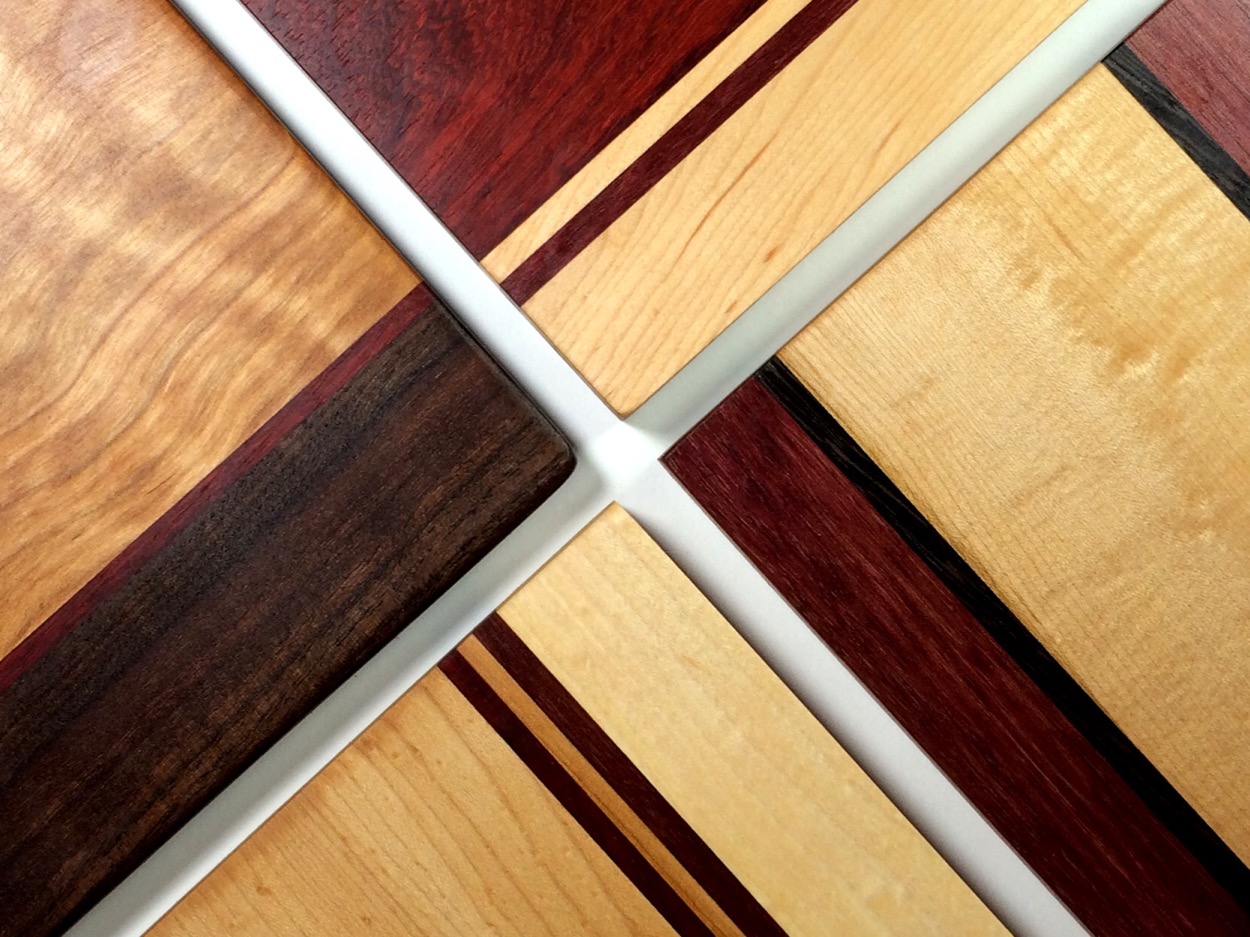 Back to the shop…