Here's the latest bowl out of the finish room! It is made of Maple and although a bit smaller than our large Celebration Bowls at 27cm (10.75″) in diameter by 9.5cm (3.75″) tall it features a similar rim style. This one has been branded with our sun motif on both inside and out and stained a beautiful reddish-orange paprika colour.
The Maple wood was harvested locally in the East Hants area of Nova Scotia.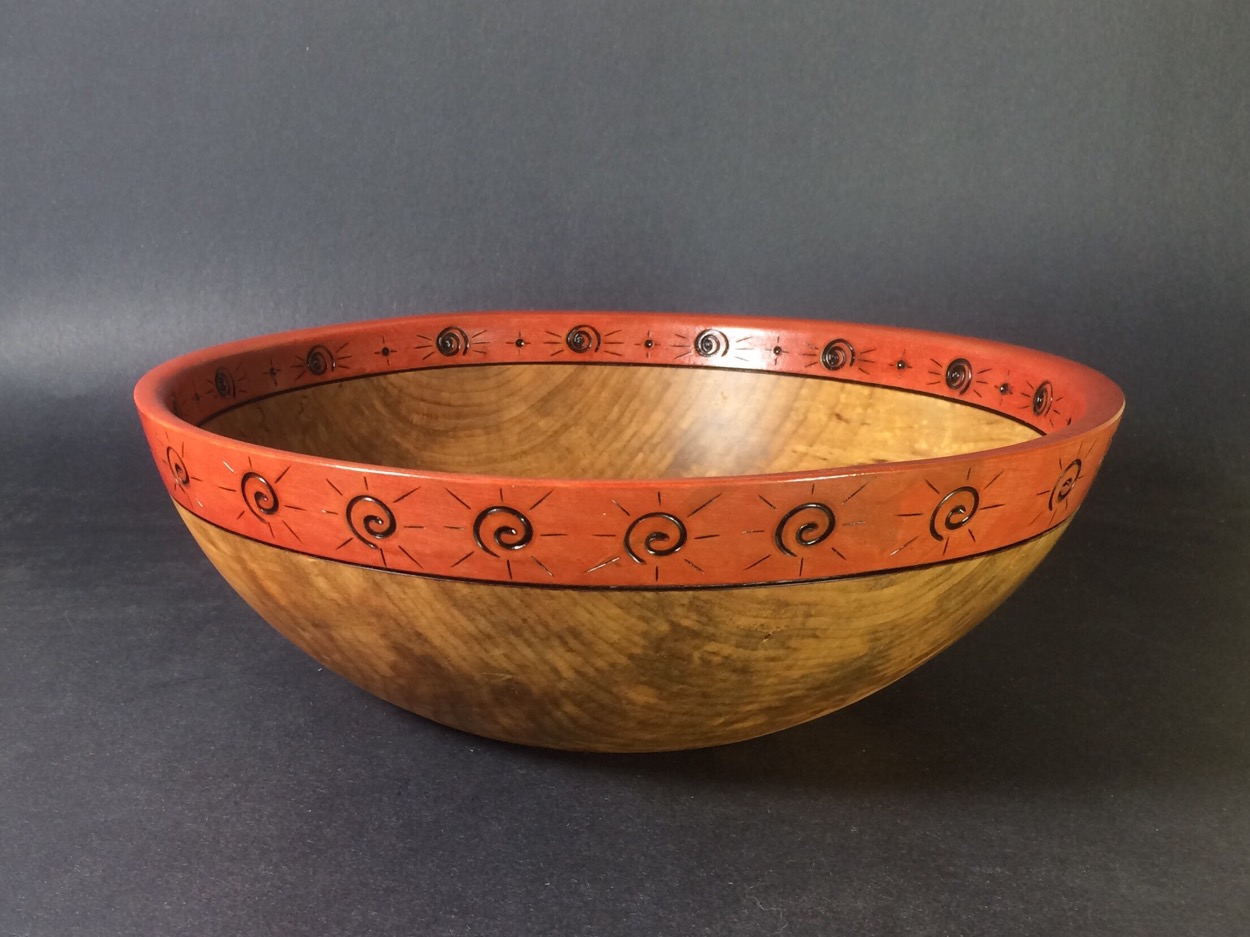 Here's a closeup of the outside rim of the Maple bowl showing the sun motif brand: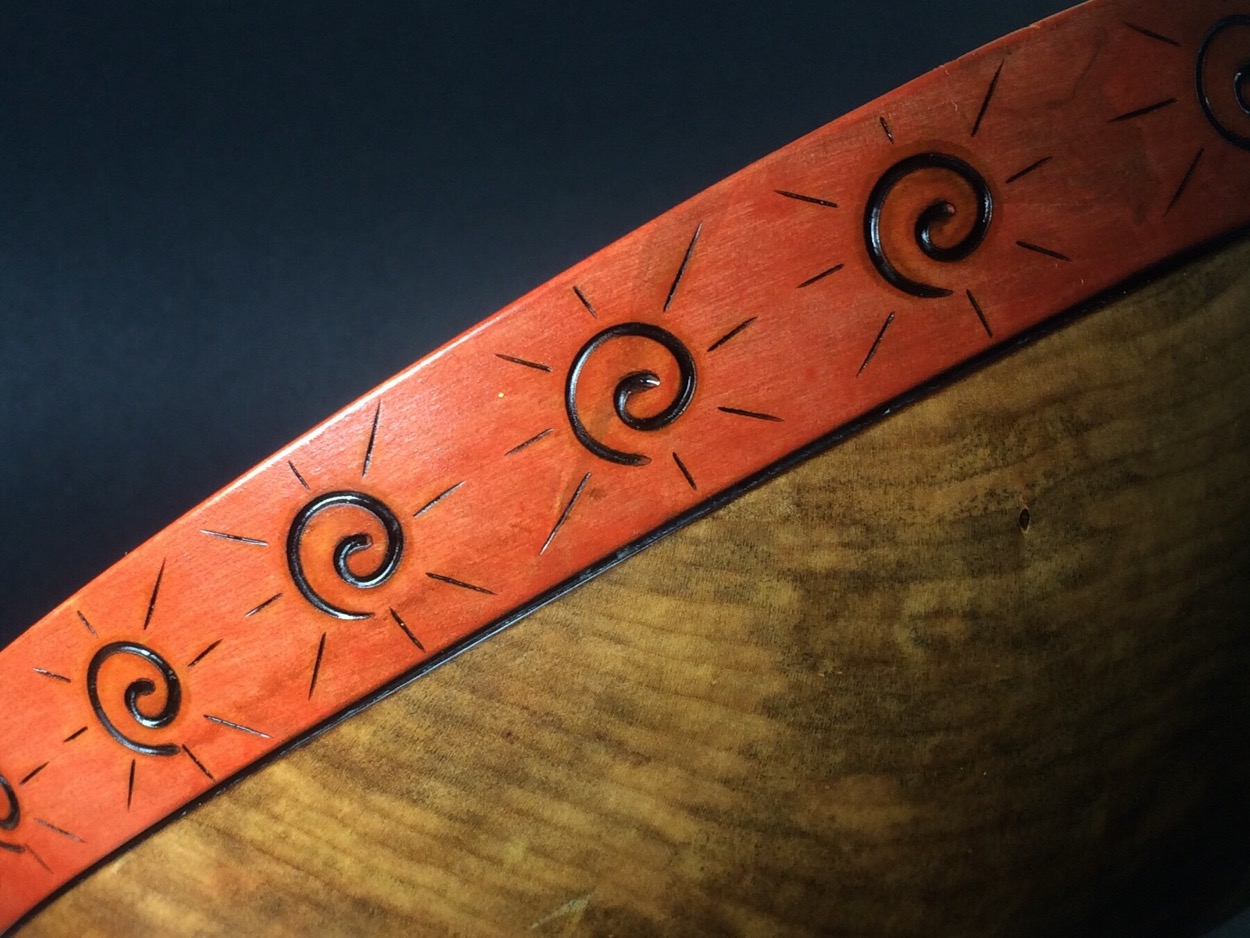 Here's a closeup of the inside rim of the paprika coloured rim and a similar, though a bit smaller, sun motif: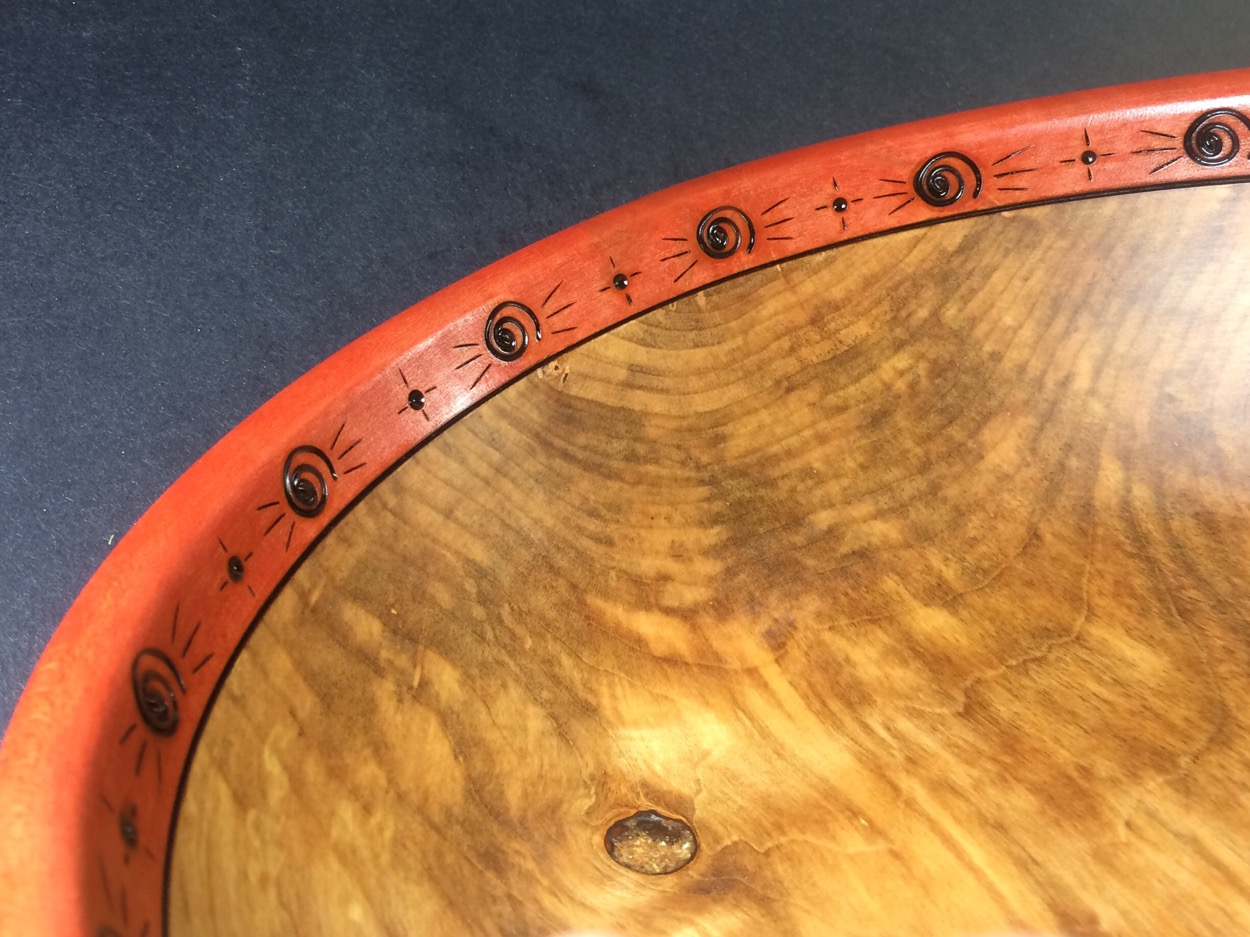 Some other wood bowls that we used this sun motif on include this Red Rimmed Celebration Bowl and this Olive Rimmed Celebration Bowl.
Back to the shop…