Lately every day has been like our birthday around here with another surprise coming out of the finish room! Check out this beautiful Cherry bowl!
This wood salad bowl is made of local Cherry, harvested from the Hardwood Lands area of Nova Scotia, and features a wide textured band bounded between a pair of olive coloured stained rings.
It is 28.5cm (11.25″) in diameter by 8cm (3.25″) tall. This is a great size for a salad for four, to store fruit or just as as a decorative conversation piece.
Here's a closeup showing the textured band and the olive coloured stained rings: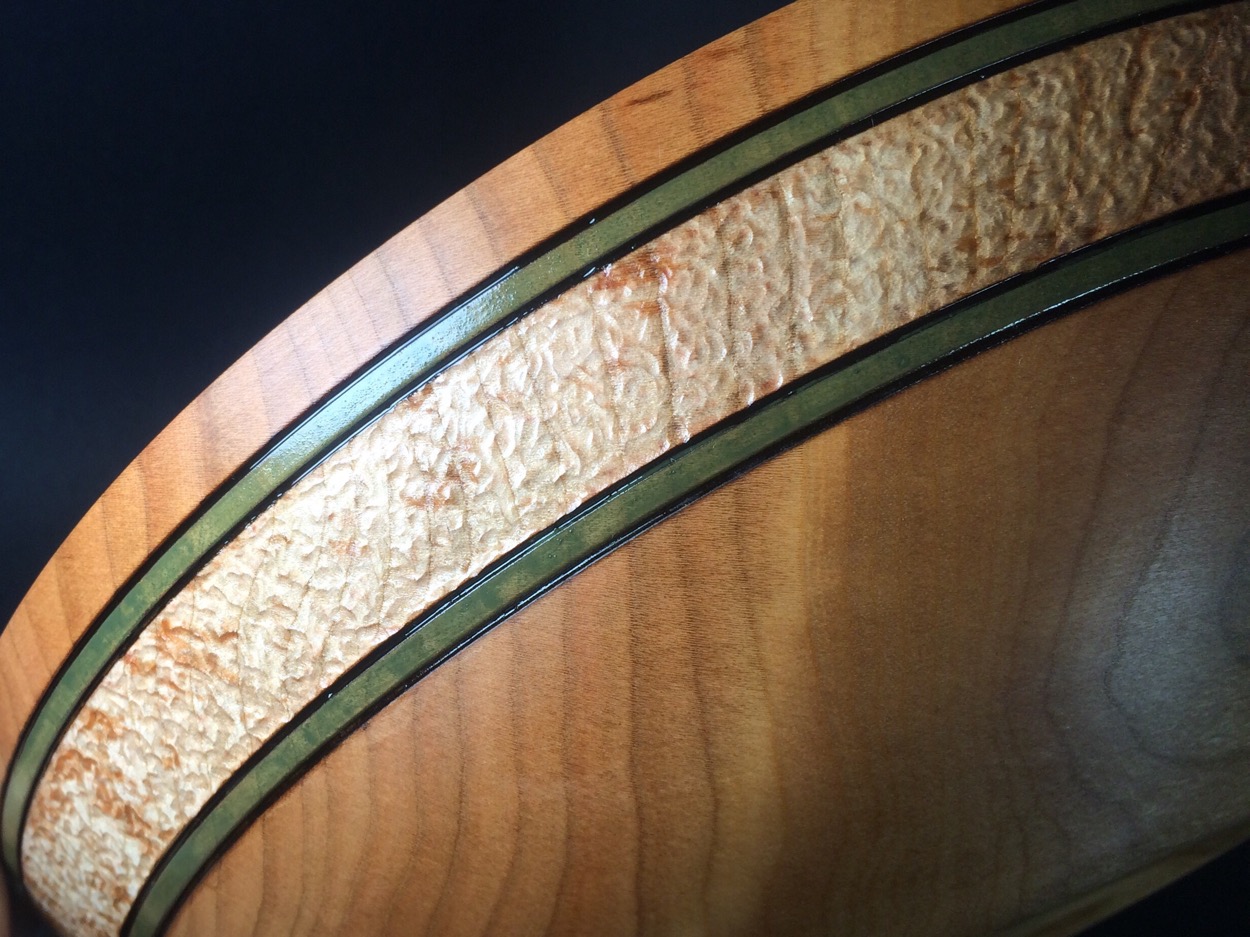 Here is another photo of the bowl taken from a slightly different angle: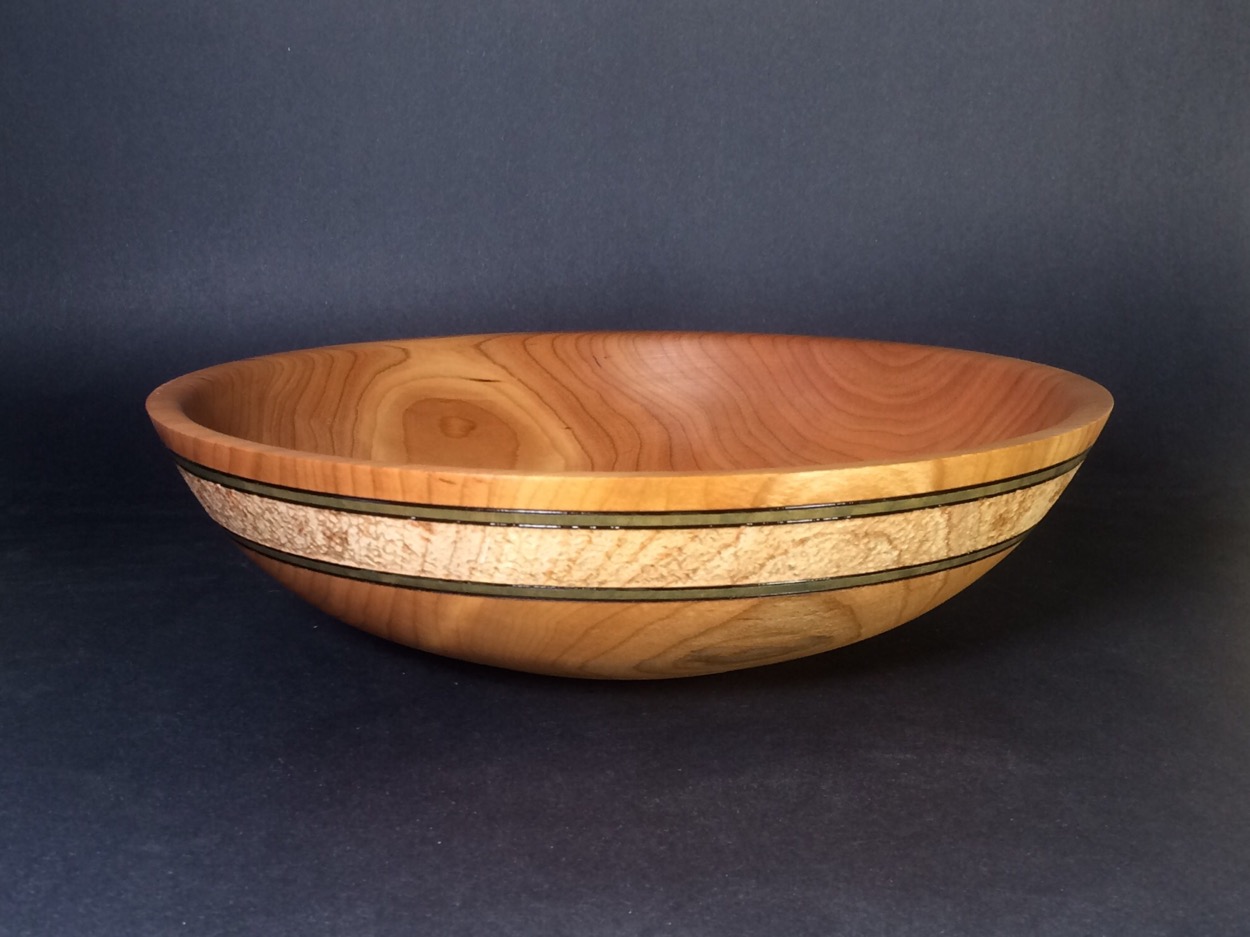 If you like this beautiful Cherry bowl you may like some other wood bowls that we made of Cherry like the Cherry Bowl With Sun Motif or the Cherry Bowl With Paprika Rings.
Back to the shop…