Here is a wooden bowl just out of the finishing room that we are calling an Autumn Bowl!
It is made of Maple from the Hants County area of Nova Scotia and features three bands and foot painted in heart warming, Autumn colours.
It is 32.5cm (12.75″) in diameter by 11cm (4.25″) tall, perfect for family gatherings any time of year!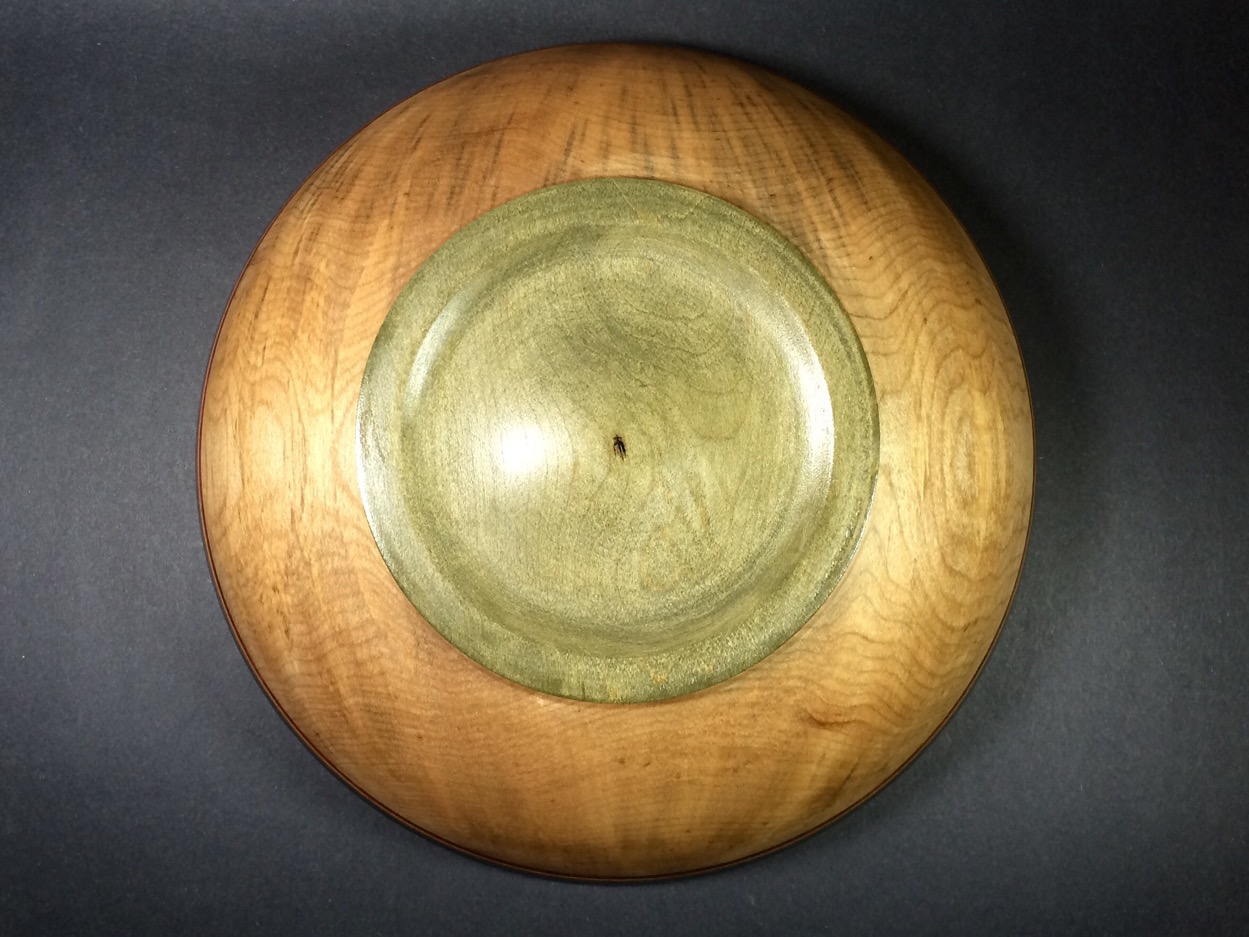 Here's another bottom shot of the Maple bowl showing not only the olive coloured foot but also a better view of the playful grain and natural staining action happening on the outside of the bowl: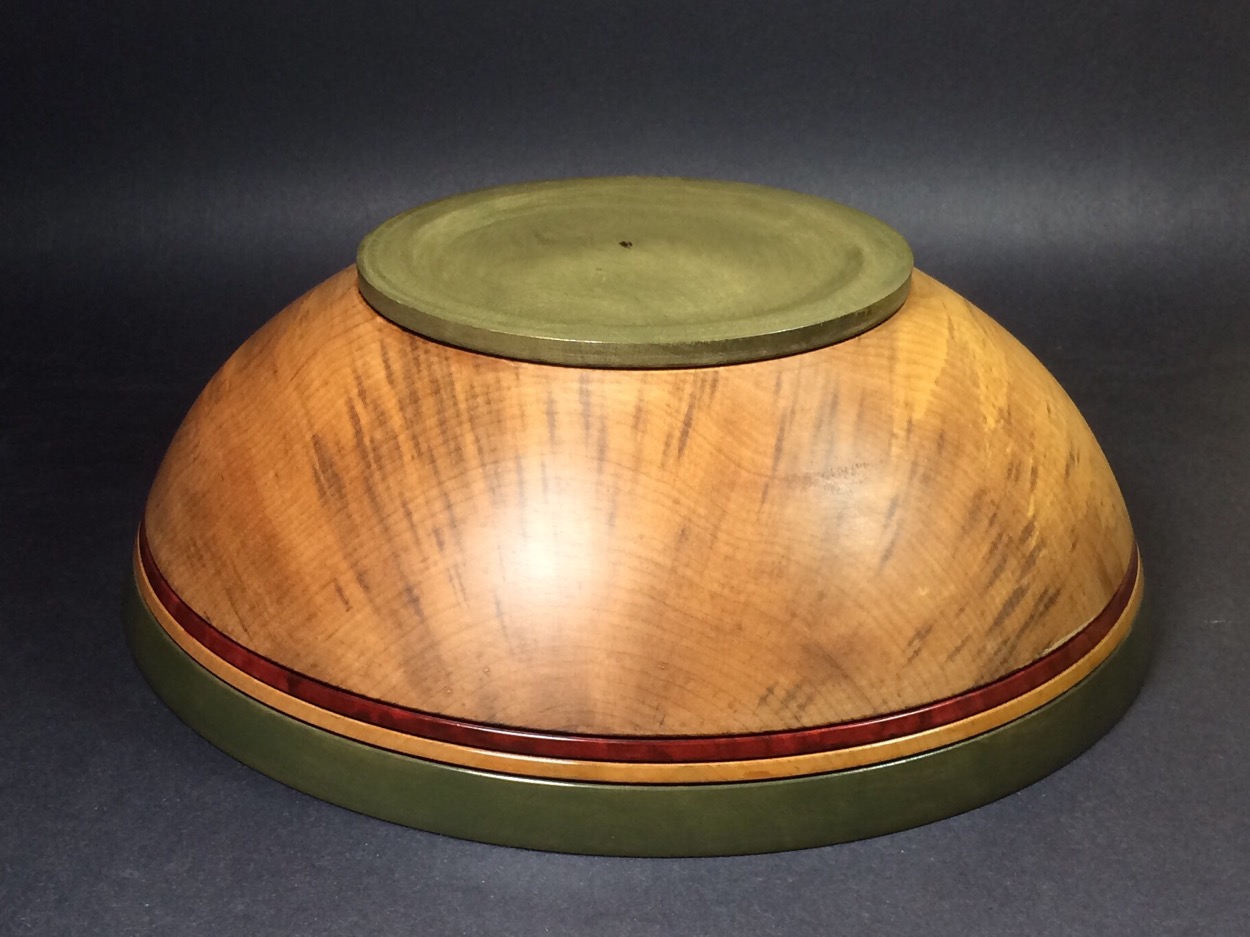 Here's a closeup of the stained bands around the top of the Maple bowl we just finished. These bands, as you can see above, are both inside and out: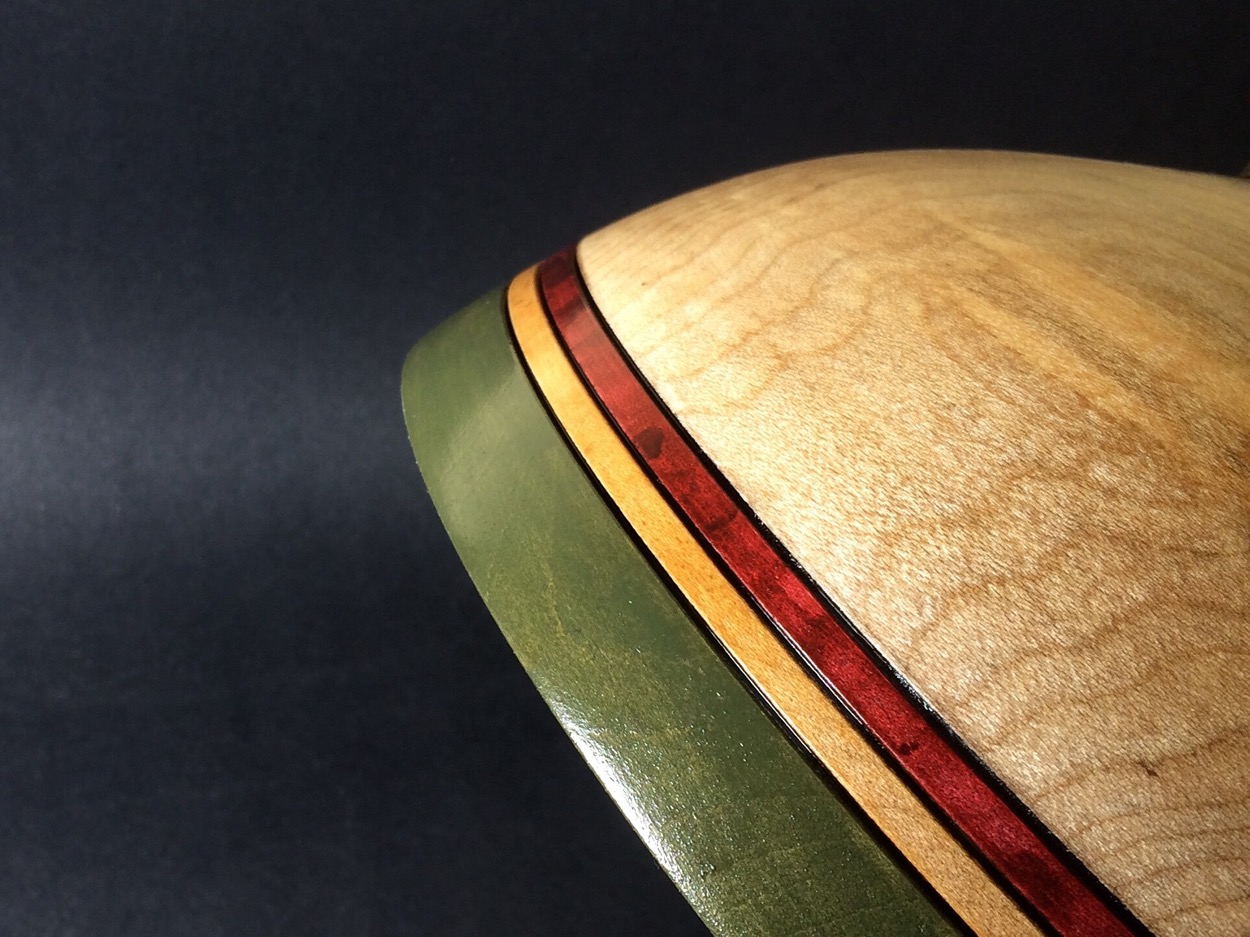 If you like this wood bowl you might also like the Olive Harvest Maple Bowl and the Paprika Harvest Maple Bowl 🙂
Back to the shop…