Here's a delightful Walnut bowl that features a gold coloured base.
The beautifully grained Walnut used to create this bowl was harvested in Mahone Bay from a 100 year old tree that had come down in a wind storm. The base, enhanced with a metallic powder, wax and pigment mixture, not only physically raises the bowl higher but it also heightens the contrast of the natural variegated browns of the wood. It also features a dark dot, a small circle of bark that was left on to additionally accent the Walnut.
This bowl is approximately 15cm (6″) in diameter and 9.5cm (3 3/4″) tall.
Here are a couple of more photos: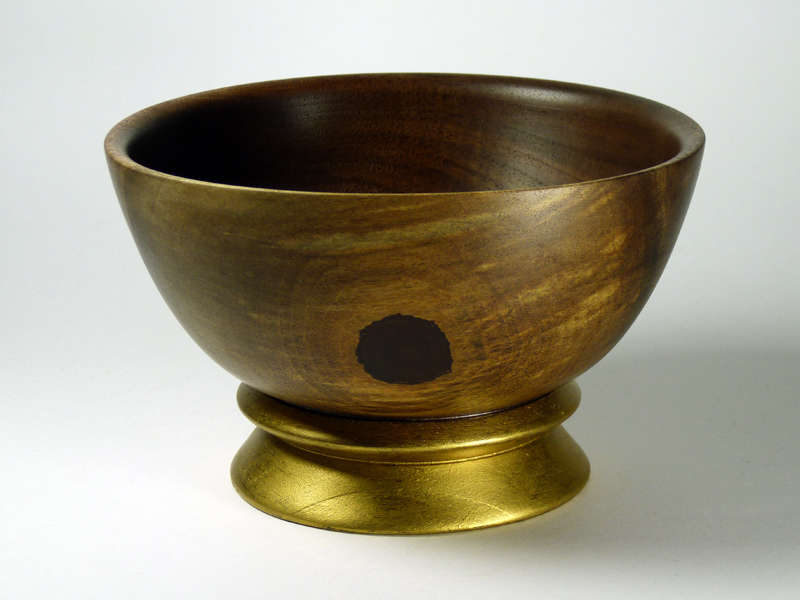 Back to the shop…