Holy floppin' flatfish, Batman, look at that rainbow trout! Wow, it's a beaut!
Weighing in at 822g (29oz) and 48cm (19″) long this great catch, with its carved fins and tail, is all ready to serve up some delectable delights!
This serving / charcuterie fish shaped board is made with a variety of exotic and domestic woods including Purpleheart, Yellowheart, Jatoba, Walnut, Cherry, Birch and Maple.
Can yo imagine sushi being served on this?! We can!
Here are a few more photos of today's catch: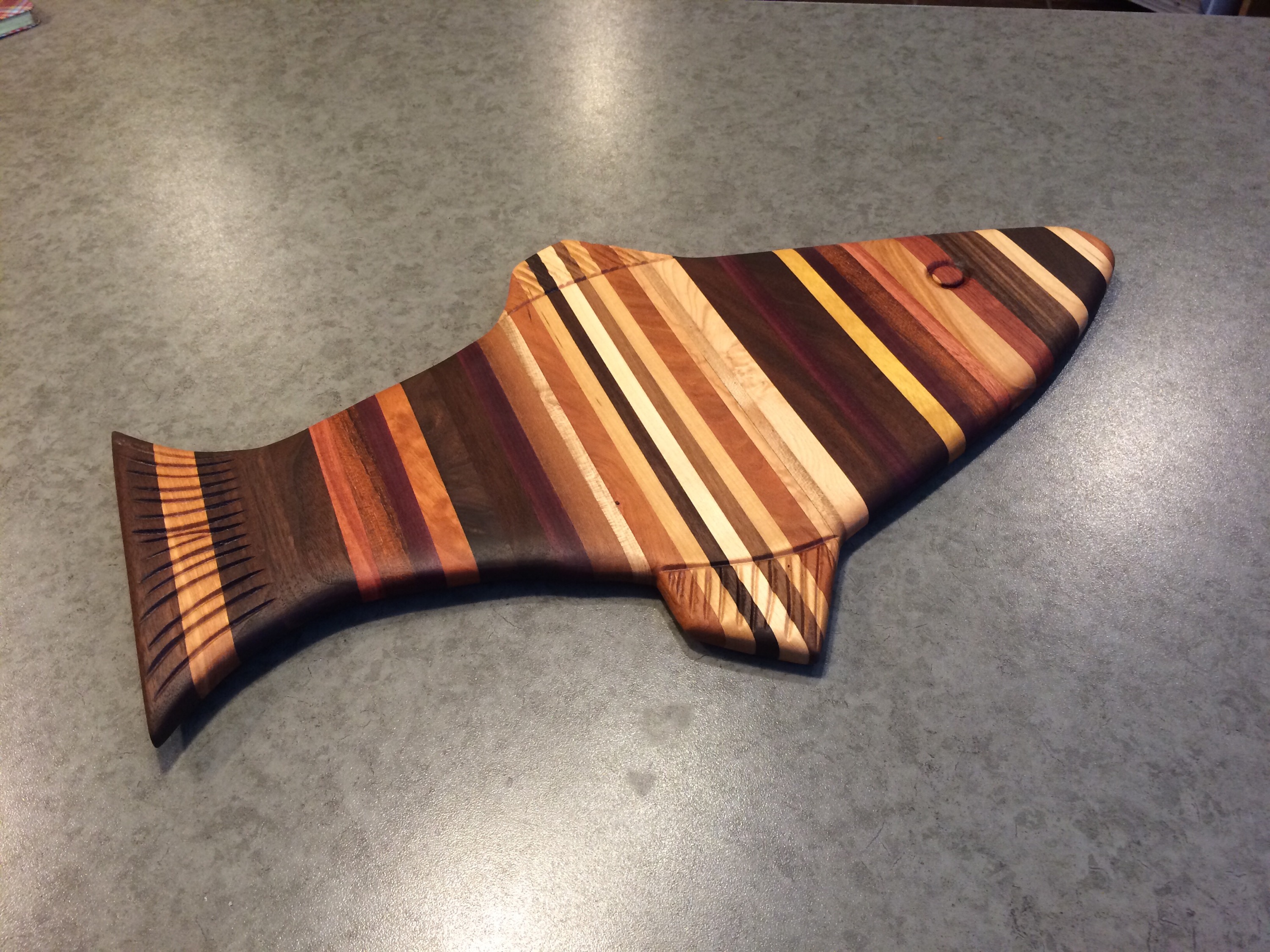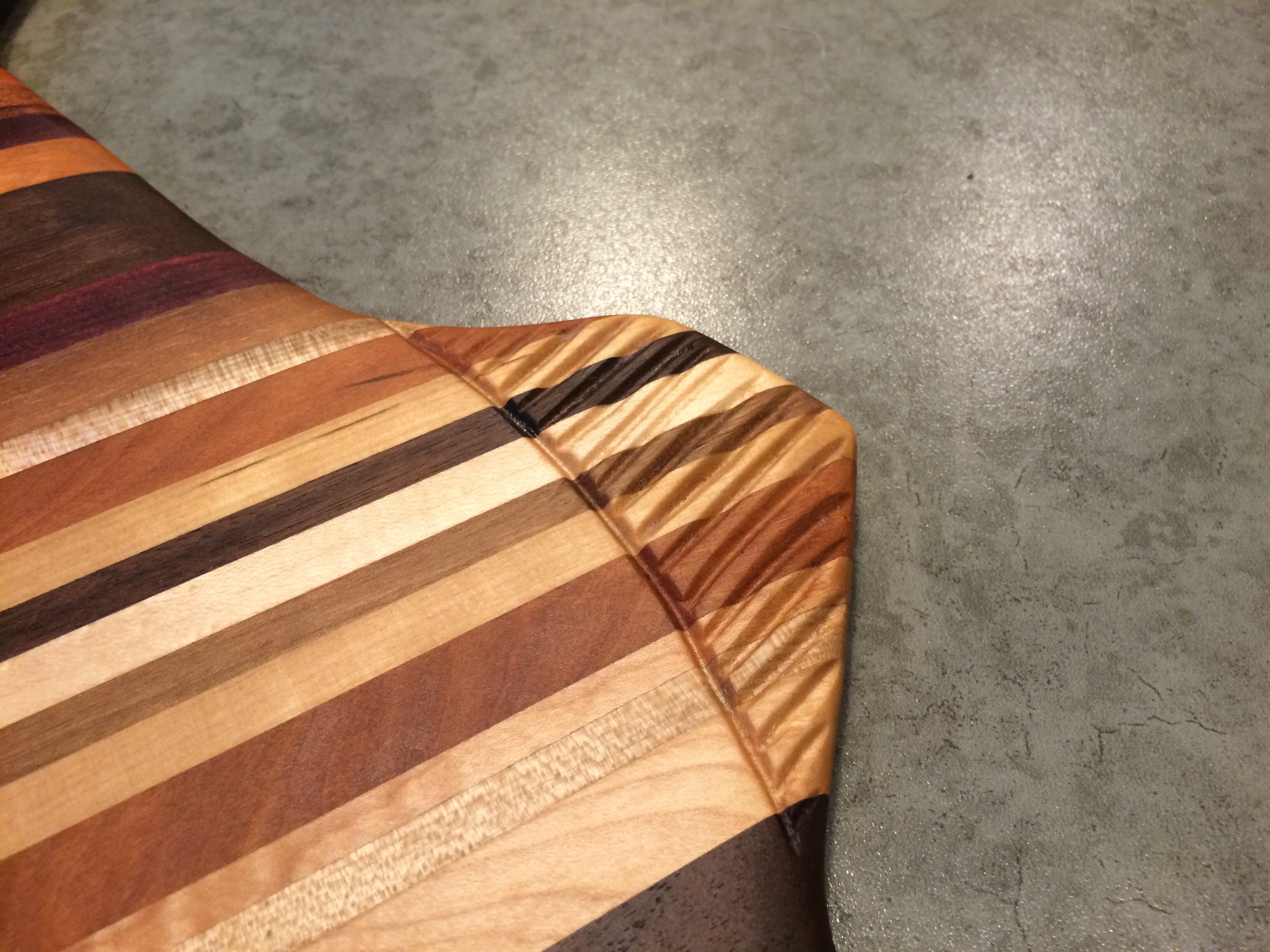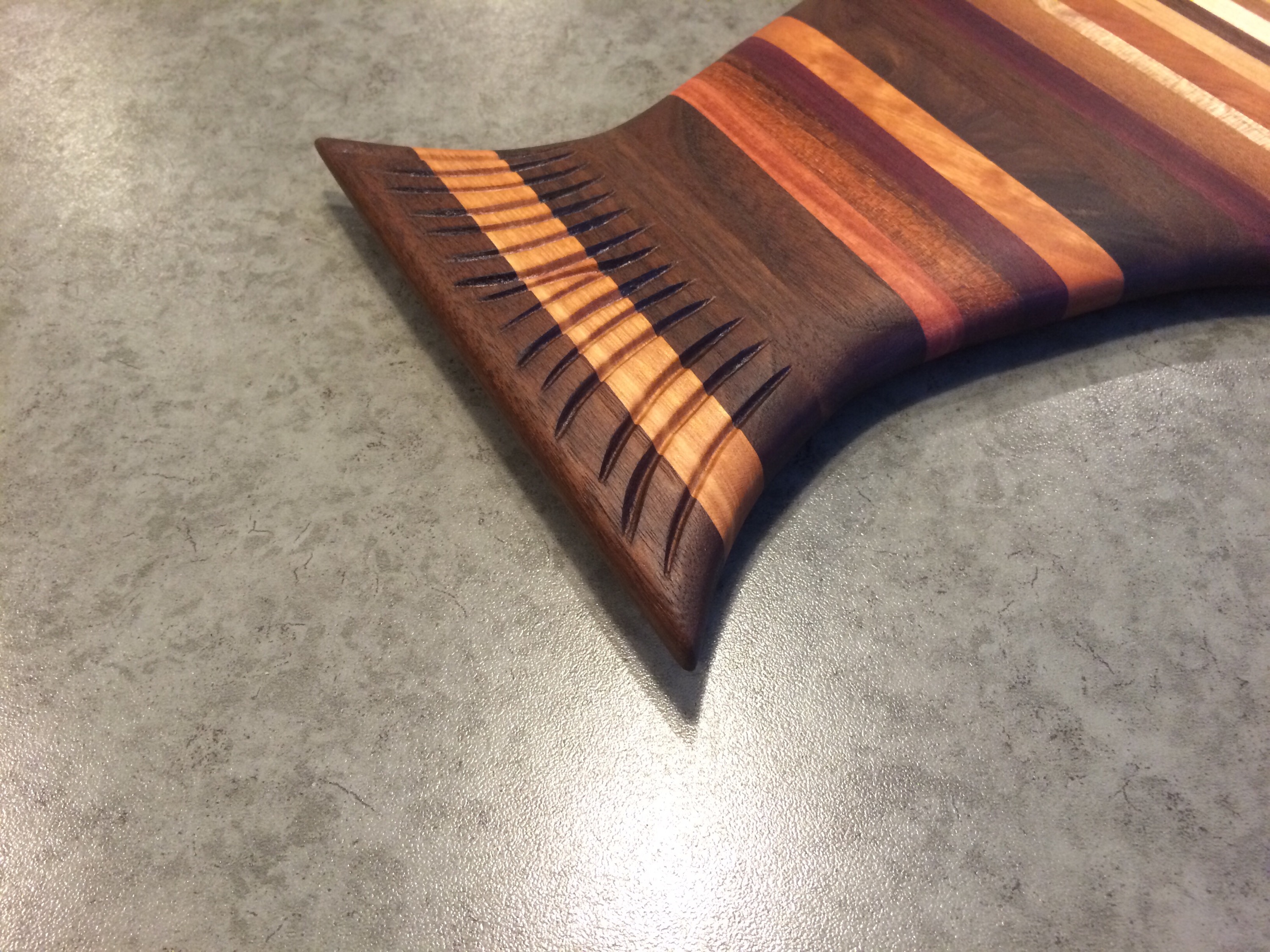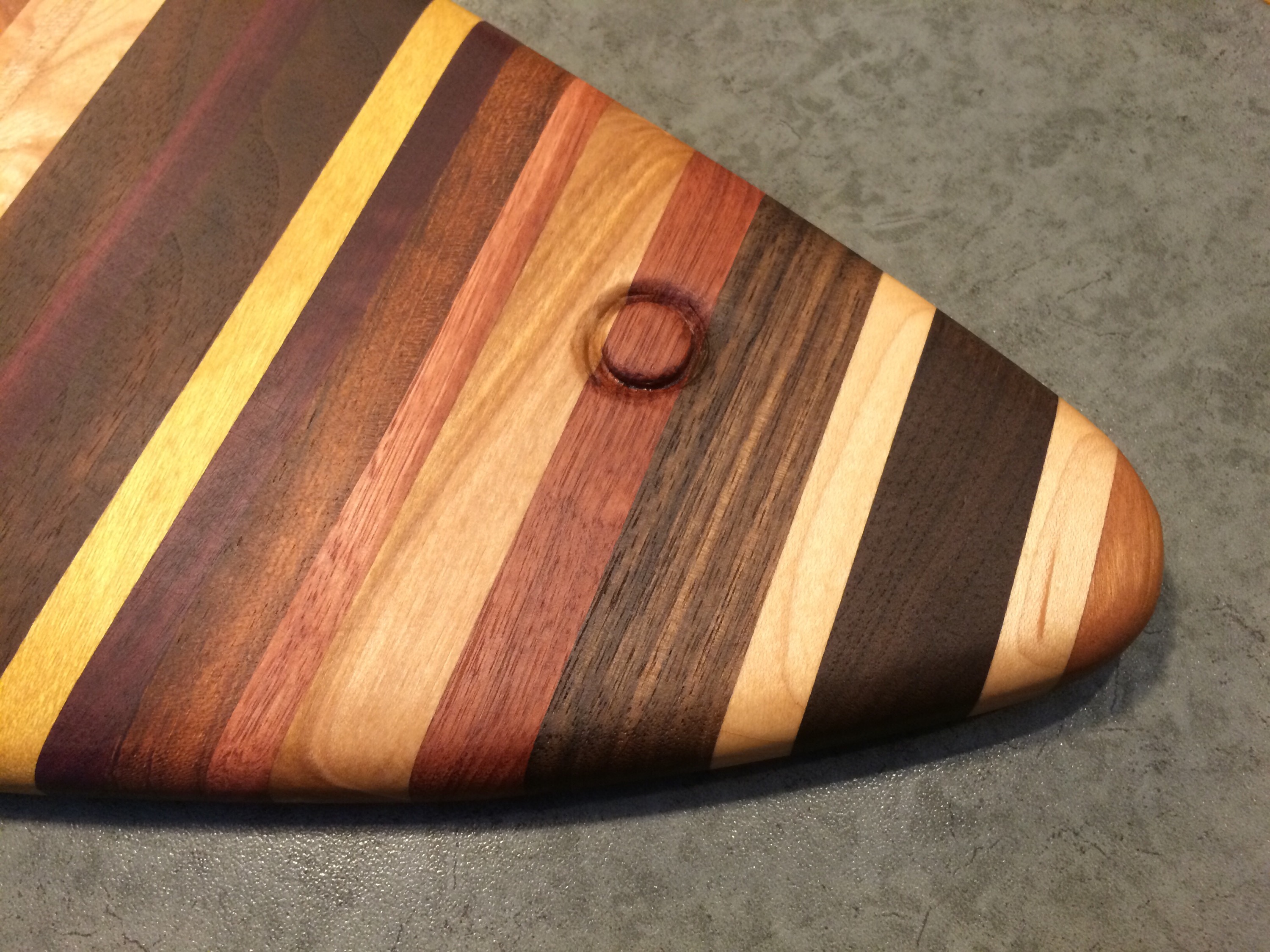 Back to the shop…